History

The 307 acres that was to become Richmond State Hospital was purchased in 1878. Construction started in 1884 and was completed in 1890. The buildings were refurbished and we formally opened on July 29, 1890, with the first patient admitted on August 4, 1890. The hospital buildings were constructed on the "cottage plan" in order to prevent any disastrous conflagration, and provide for immediate evacuation of a small number of persons in case of fire. There are many interesting architectural details in the older buildings, including exterior cupolas, interior detailing such as intricate railings and stained glass. The main administration building with adjacent buildings extending like wings is very similar to the Kirkbride plan which was the model for many buildings constructed during this era. Although it was never an official name, it was long referred to as East Haven. The post card images below all bear inscriptions which include an East Haven designation.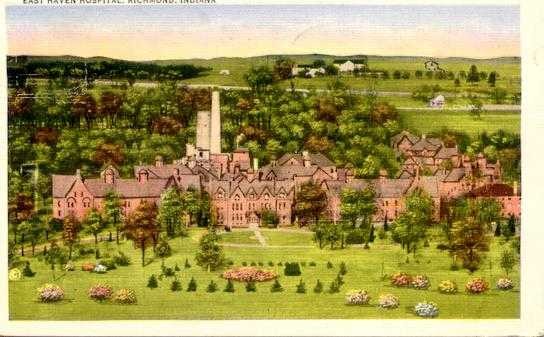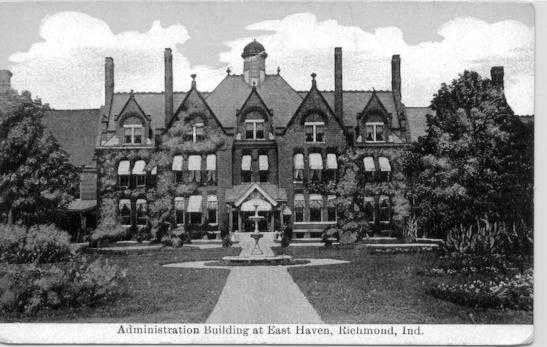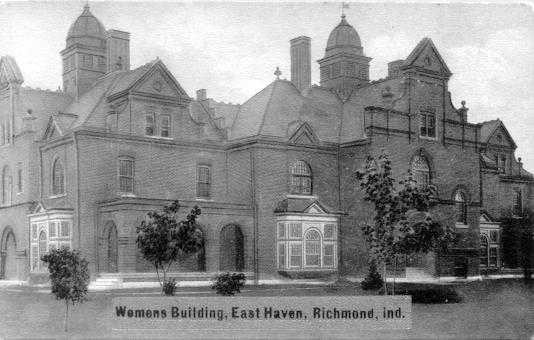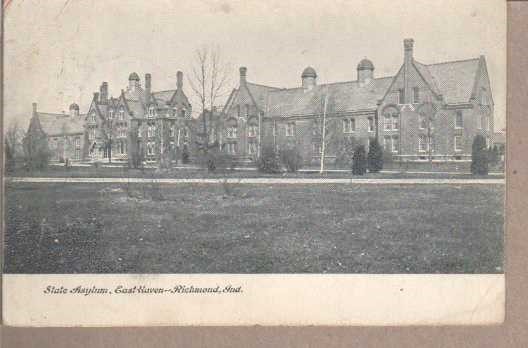 In 1911, the Colony Act was passed and additional acreage was purchased to allow patients to work the farmlands. Richmond was selected to be the parent institution for this type of treatment. The five farms acquired were christened Wayne Farms. Male patients with an agricultural background were placed in the colonies. Their productive efforts were recognized in many ways, but specifically through ribbons and prizes received from the exhibits of cattle and farm products at the Wayne County Fair as well as the Indiana State Fair.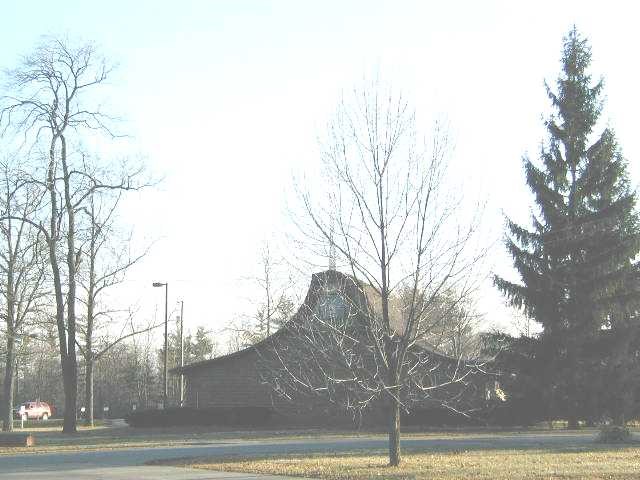 Located on the grounds is the Klepfer All Faiths Chapel. Financed entirely by donations from the community, the chapel was named in honor of Dr. Jefferson Klepfer, M.D., who served as superintendent from 1953 to 1976.
Through the years, many changes have occurred. In 1980, Richmond State Hospital was certified for Medicare/Medicaid patients and, in 1986, the Joint Commission for Accreditation of Healthcare Organizations accredited the hospital.
To better serve the patients who require continued treatment, the hospital has programs geared to the needs of individuals with persistent and severe mental disorders and older persons with mental illness. Richmond State Hospital provides services to patients from the Community Mental Health Centers mainly but not limited to East Central and Northeast Indiana. Our patients come from larger urban settings to small rural communities.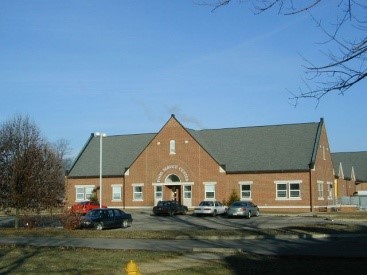 In 1991, Richmond State Hospital opened our 180-bed Residential Treatment Center (RTC) and our Food Preparation Center. By opening RTC, we were able to move the majority of our patient population into a facility with single and double occupancy bedrooms and several inclusive treatment opportunities. At the time, the hospital grounds consisted of a 120-acre campus that has been developed into a park-like setting with beautiful trees, shrubs, copious flower beds and a pond.
In 2001 work was completed on the Clinical Treatment Center (CTC) building which was conveniently connected to the front of the existing RTC building. By connecting the RTC and CTC buildings, we were able to provide a free flowing structure where patients and staff are able to go to services in one centralized location. The CTC building houses our treatment mall where patients engage in their treatment in education rooms, art and craft rooms, gymnasium with fitness equipment, living skills area with a large area for cooking programs, and a social area with computer and leisure services. The CTC building also includes a pharmacy, medical and dental clinic as well as a training center for education and training opportunities.
In 2015, the hospital celebrated its 125 years of existence. From 1890 to now and into the future, Richmond State Hospital continues the commitment to meet the needs of our changing population. The primary goal of the hospital continues to be to plan for and, in cooperation with other care providers, develop and deliver a comprehensive and integrated system of mental health services of superior quality.