Main Content
Article
Fall 2018 NDI update
NDI now hiring!
With the (not quite) finishing touches being put on the Indiana NeuroDiagnostic Institute and Advanced Treatment Center, known simply as "the NDI," leadership are now in full hiring mode to staff the facility. While most of the positions will be occupied by current Larue Carter staff, the NDI's model of care and potential to serve more Hoosiers will require a larger staff. The NDI is hiring nurses, social workers, behavioral health recovery attendants, recreational therapists and many other positions across the hospital.
A description of open positions may be found on the NDI's website, or at www.fssa.in.gov, along with information about how to apply. Nurses and behavioral health recovery attendants will work three 12.5 hour shifts per week.
Celebrating our heritage of service
Once operational, the NDI will become Indiana's newest entry in a network of six state psychiatric hospitals. It will replace a long-time institution, Larue Carter Memorial Hospital – also located near downtown Indianapolis – which has served patients since 1952. As the transition from LCH to the NDI approaches, a celebration is underway of the accomplishments and legacy of Larue Carter and its staff.
In November, retirees were invited back to the hospital for a celebration along with the current employees, who will help write Larue Carter's last chapter. These photos from the celebration show current staff and some of the memories on display.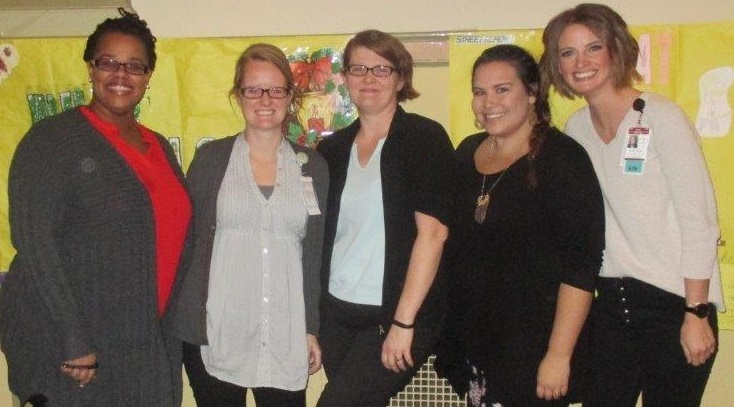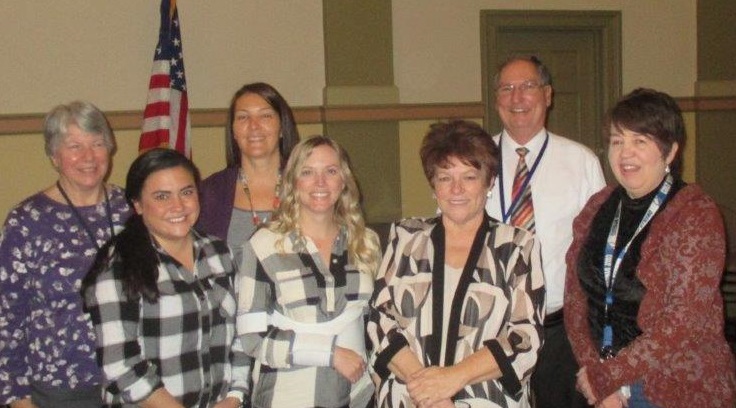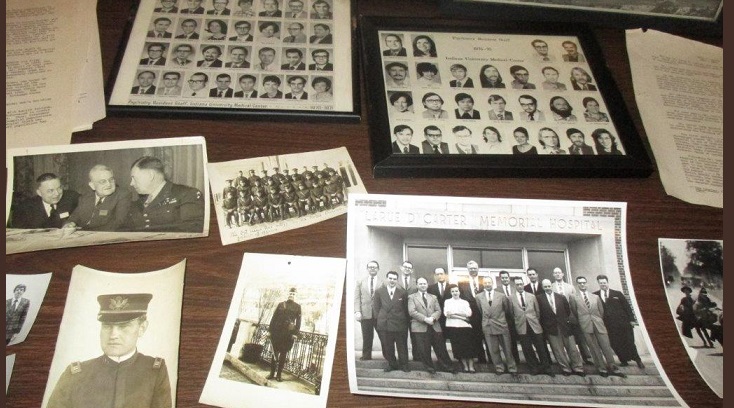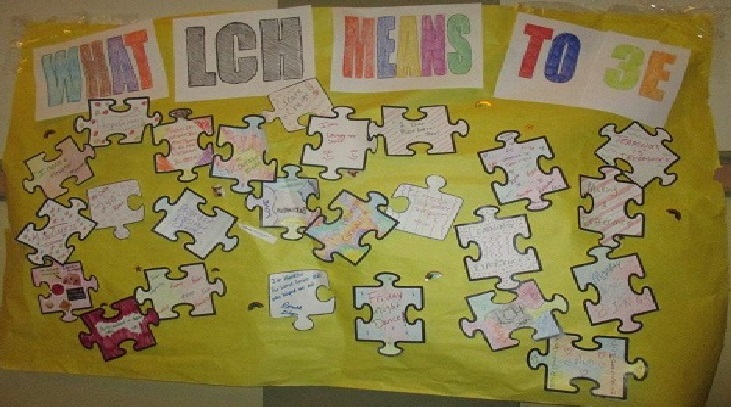 Construction update
Windows are being installed in patient rooms throughout the building. They open to allow cleaning, but otherwise can only be opened using a key by NDI staff.
A view from the top of the colorful playground, which is installed and ready for use! This photo shows the soft rubber surface of the playground.
As exterior metal panel and glass installations progress, you can really start to see what the final building will look like.
Patient and staff safety is a priority, even in the bathroom. This photo shows one with anti-ligature grab bars, a flush valve button above the toilet, a faucet without handles and a stainless toilet that is bolted to the floor. Other safety features are yet to be installed.

You can read previous updates about the project here.