Main Content
Article
Summer 2018 Update
Safety is the standard during (and after) NDI construction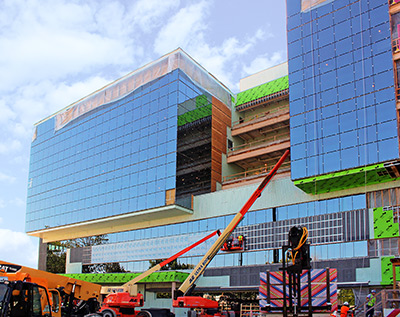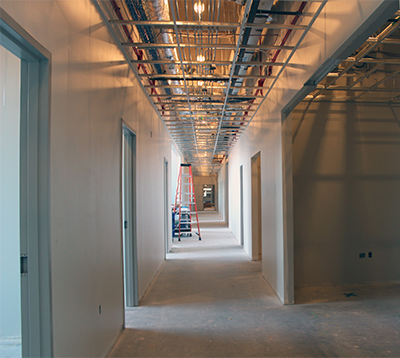 It may be hard to believe, but we are just over 6 months away from the opening of the new Indiana NeuroDiagnostic Institute. The beauty of the building is now evident from all sides with glass being installed on the exterior; the NDI now literally reflects its new neighborhood on the east side of Indianapolis. On the inside, ceilings, drywall and other finishes are being installed, so we'll soon be able to see what the patient rooms and clinical areas will look like.
Throughout the construction of the NDI, safety has been at the forefront. The state's partners at Pepper Construction have taken great care to learn about and consider the inherent risks associated with a mental health care facility. To help crews understand the direct impact that their work will have in maintaining the safety of patients, staff and others after the NDI opens, Pepper made wide use of mockups. These are special areas constructed outside the NDI to show the design and construction characteristics of specific parts of the building where there safety could be a concern. Examples include stainless steel rounded edges for bathroom tile corners, patient area walls, and even a special kind of scuff-resistant paint!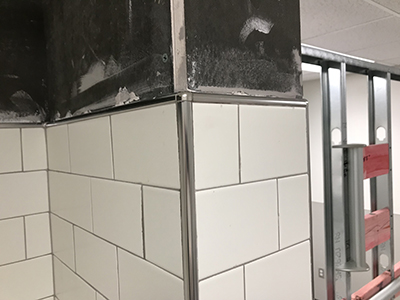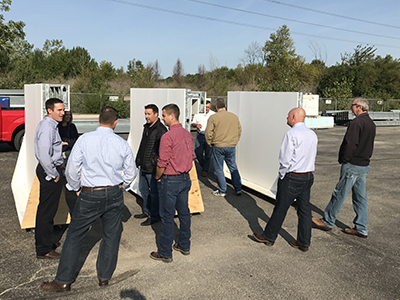 Pepper is also keeping the flow of information about the safety of the NDI going through custom safety bulletins that overview the differences in building a mental health hospital compared to standard health care and commercial construction. An example of one of these safety bulletins can be found here.
Be on the lookout for more updates on the construction of the NDI on this page as well as the twitter account for the Indiana Family and Social Services Administration, @FSSAIndiana.