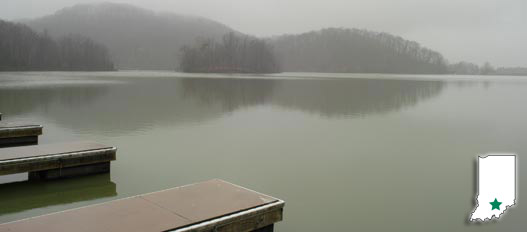 Forest Education Center Hours
Memorial Day Weekend - end of October, 10 a.m. - 4 p.m.
4345 S. County Road 275 W.
Vallonia, IN 47281
812-358-3464
StarveSRA@dnr.IN.gov
on.IN.gov/starvehollow




Starve Hollow SRA advisories
BLUE-GREEN ALGAE ADVISORY ALERT: Swimming and boating permitted. Avoid contact with algae. Avoid swallowing water while swimming. Take a bath or shower with warm soapy water after coming in contact with lake water. Do not use lake water for cooking or bathing. Do not allow your pets to swim or drink lake water where algae are present. More information about blue-green algae.