Potato Creek State Park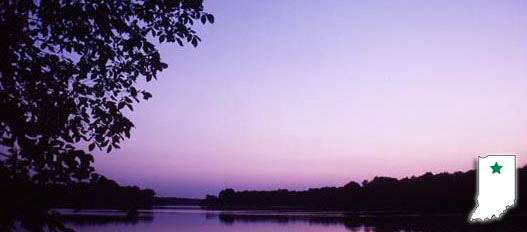 Mailing Address:
P.O. Box 908
North Liberty, IN 46554
574-656-8186
Mapping Address:
25601 State Road 4
North Liberty, IN 46554
Potato Creek State Park advisories
The Indiana Department of Natural Resources has adjusted services, events and operations to protect Hoosiers and prevent further spread of COVID-19. Please visit on.IN.gov/dnrcovid19 for a listing of what is open, closed, restricted and canceled.
MASKS REQUIRED IN PUBLIC BUILDINGS. St. Joseph County, where Potato Creek is located, has issued an order requiring masks to be worn in public buildings to reduce the spread of COVID-19. The St. Joseph County Health Department has extended its mask requirement through Dec. 31.
Blue-Green Algae: Found in lakes year-round. More information.
Upcoming Events at Potato Creek