Fort Harrison State Park Alerts (2)

FORT HARRISON SADDLE BARN OPENING DELAYED - The 2023 season opening of the saddle barn at Fort Harrison State Park has been delayed as we seek a new saddle barn operator. We apologize for the inconvenience. Please visit one of our other saddle barn locations that are now open for the season. Check back here for updates.
The park will be temporarily closed to the public for deer hunts on Nov. 27-28, 2023. It will be closed on the evening before the hunt and reopen the morning after. Only individuals selected from the draw may participate in the hunt at this site. More information on Indiana State Park deer hunts can be found here.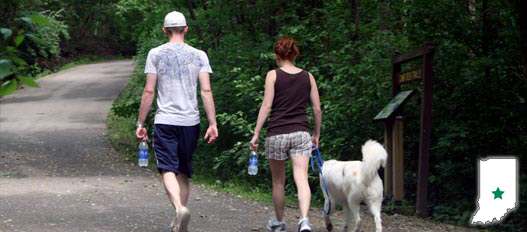 Mapping Address:
6000 N. Post Road,
Indianapolis, IN 46216
Events in the next seven days