Huggart Settlement Research
NAVIGATION
SETTLEMENT | PEOPLE | MAP | RESEARCH | PORTER REA | ABOUT CEMETERIES
How do we know? We used historical research tools such as records, oral histories, photos, archaeology and ground penetrating radar to help us piece together the settlement's past.
PLAT MAPS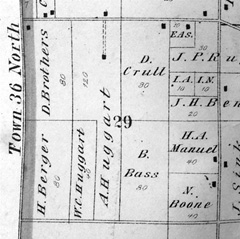 ONLINE SOURCES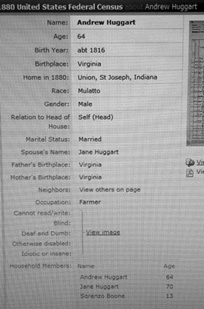 CENSUS RECORDS

PHOTOS AND ORAL HISTORIES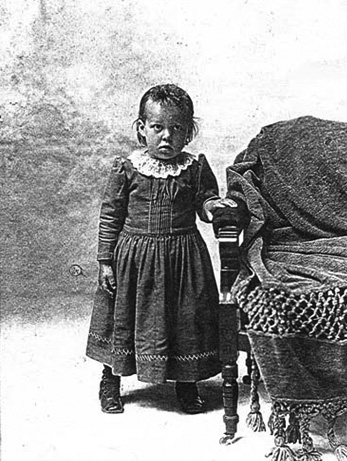 ARCHAEOLOGY
GROUND PENETRATING RADAR
Ground penetrating radar can show what is underground and objects that are different from their surroundings. If a wooden casket have decomposed, an old burial may not show up. They would be very much like the surrounding soil. Emma Porter's and the Quaker graves did not show up on radar. They are among the oldest burials in Porter Rea Cemetery. The caskets have probably decomposed.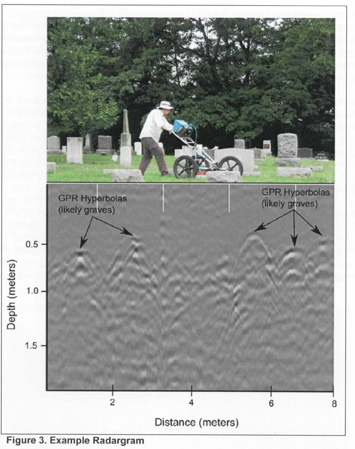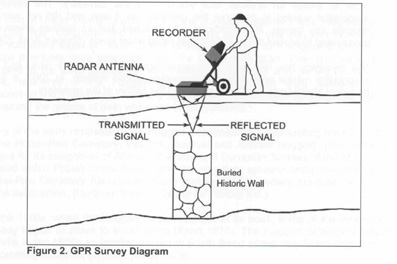 Ground penetrating radar study of the oldest part of Porter Rea Cemetery.