Article
Section
2009 Staff Awards
The Division of Reclamation is widely recognized as one of the most effective programs in the Nation. It is a blend of seasoned veterans and energetic youth. Each brings an array of academic and technical certifications in the natural sciences, engineering, cultural and historical resources, and the qualities of management and leadership. Continuous and lifelong learning keeps staff abreast of the latest advances in technology and science. These collections of skill sets and expertise complement the lessons and experience of more than 25 years of practical experience as the Division focuses upon its core mission: "protecting the health and safety of the citizens and environment of the State of Indiana."
Once each year the Division pauses to acknowledge the contributions of staff, both as teams and as individuals. Following is a quick look at those staff that has made exceptional contributions to the success of the Indiana program. For nomination criteria click here.
Reclamationist of the Year – 2009
This is the highest honor awarded by the Division. This selection is made from all Outstanding Achievement (OA) Award nominees. Additional OA nominees follow.
Chris Hostettler, Hydraulic Engineer – Abandoned Mine Land Program. Responsible for the engineering and design of reclamation projects. Eliminates abandoned mine land features such as dangerous highwalls and embankments and acid mine drainage.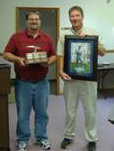 NOMINATION SUMMARY: Chris has shown a high degree of initiative during his time at DNR. He has learned AutoCAD and has become very proficient. His greatest accomplishment, and the reason for this nomination, is his work in streamlining and modernizing our method of providing specifications and other bid documents to potential bidders. First Chris streamlined our General Specification documents. He combined all standard specifications into one manual. These make up about 95% of our work. These specs rarely change so that combining them in a single document helps reduce the amount of review time necessary for project review. The specs that are unique for each project are on a separate document, usually 5-6 pages. Now instead of having to read and review 25-30 pages for each project the reviewer only need to read 5-6 pages. The second major overhaul of our bid document system is the elimination of hard paper copies and DVD's. Chris, along with a host of others, finally got the Division ftp site operational. This allows us to post plans and specs to the ftp website so that potential bidders can get the plans and specs directly in electronic format. This saves the division time and money because we previously had to print about 30 copies of the plans on the large format plotter. This used approximated 2 rolls of plotter paper and considerable ink plus wear and tear on the plotter. These plots typically cost the Division $1.00 per sheet or about $300 for a typical project. This does not count the staff time to collate and staple the plans, usually 5-6 hours. Considering that we typically bid 10 projects per year, this translates to a direct savings of approx $3000 per year and 2 staff weeks of time in preparation of plan sets. This does not consider the time and money spent by Div of Engineering having to mail these plans and specs to potential bidders. Chris' contribution to AML's efficiency allows the Division to use more moneys for on the ground reclamation which contributes to the goals of the Division in reclaiming Indiana's AML lands to productive use.
Outstanding Achievement Award Recipients – 2009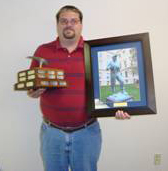 Chris Hostettler was selected from this group and awarded Reclamationist of the Year. (See above)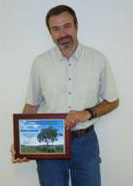 Brad Loveless – Inspector, Inspection and Enforcement Section.
NOMINATION SUMMARY:Brad's knowledge and expertise enable him to perform effectively in all areas of responsibility. His technical expertise is cultivated in a conscious effort through self-study to update him with current technologies and research. He routinely shares his technological knowledge with his peers. His technical expertise is regularly displayed at team meetings and is recognized by staff and customers. Technical knowledge is appropriately applied to situations presented by operators and customers. His supervisor relies on him as a resource person. Brad's advice enables his supervisor to make good team decisions.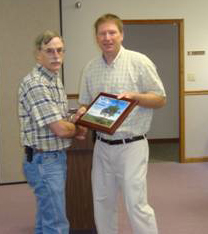 Ron Pearson, Geologist, Technical Services Section.
NOMINATION SUMMARY: Ron is a primary source of information related to Geology and related technical mine plan issues for both agency staff and stakeholders. He effectively uses this institutional knowledge to analyze pending project proposals, to monitor approved plans and to suggest revised methods to ensure a consistent regulatory approach to safeguarding the long term interests of the State of Indiana and the particular landowners in question. Ron is a member of Tech's hydro-geo team and provides a leadership role often requiring consensus building both in house and with industry representatives in order to appropriately resolve an issue that quite often does not fit the "Norm". Many of these issues such as coal refuse and slurry disposal, excess spoil disposal, ground water contamination, among others, are among the most contentious technical review issues with which the Division must contend. He has shown skill as a mentor to new staff, often assisting in their transition and providing valuable historical guidance. Ron has built professional relationships with all customers and is highly respected by his peers.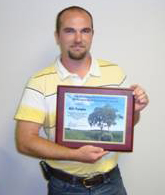 Christopher "Kit" Turpin – Project Manager, Restoration Section
NOMINATION SUMMARY: Although relatively new to the Division, Kit has shown exceptional innovation. Kit managed the Enoco Mine project, owned by the Knox County Park and Recreation Board. Kit did an excellent job with the Parks Board, keeping them informed, getting their feedback and cooperation for a project that will become an asset to the Park system. The focus was construction of a sulfate reducing bioreactor (SRB) to reduce AMD impact into nearby Smalls Creek. Smalls Creek has been heavily impacted by the Enoco Mine site for many years which was previously identified as the largest source of AMD pollution in Knox County. During planning and construction for the project Kit was presented with several challenges. Kit capably met each and the project was completed in November. Early water testing has shown significant improvement for water leaving the SRB. Kit continues to work with the County Park Board to develop a coal mining and reclamation interpretive center at the site. In April the Enoco Mine project was submitted for consideration in the national 2010 Abandoned Mine Land Reclamation Awards. Finally, Kit continues to oversee the AML and ReLeaf tree planting initiatives. Working with District Foresters and landowners he prepares the planting plans, and oversees planting by contract planters. In April and May of 2009 over 80,000 trees were planted on reclaimed mine land through Kit's effort.
High Recognition Award Recipients – 2009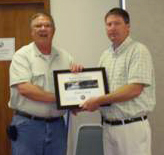 Tim Corn – Inspector, Inspection and Enforcement Section.
NOMINATION SUMMARY: Tim is often relied upon by his supervisor as a resource person. His advice contains innovative approaches and solutions to problems. Tim consistently keeps up on new trends in the industry and applies these new practices to his every day work… Tim has an uncanny ability to anticipate problems before they arise, but when they do he understands the root cause and effectively develops solutions that ensure the principles of the Department are never compromised. Tim is very good at sharing knowledge and information during a problem to increase the chance it will be resolved quickly. He takes great pride in seeing the team achieve its program goals. His commitments are faithfully met for all co-workers. Tim treats people with dignity and respect. Tim has consistently gone above and beyond his job to satisfy his customers, and demonstrates how excellent customer service can have a lasting effect on customer relationships. He actively solicits feedback from his customers and works to resolve their problems.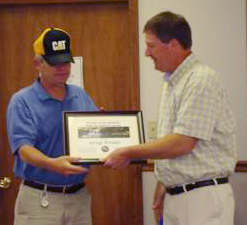 Greg Kraus - Inspector, Inspection and Enforcement Section.
NOMINATION SUMMARY: Greg is a fine example of the dedicated, talented and determined people with whom I have the pleasure of working in this agency. He provides quality customer service, does outstanding work and is an invaluable asset to the Department and the citizens of Indiana. Greg routinely handles more permit reviews than anyone else on his work team. He never fails to meet a review target, and he normally has his work done well ahead of schedule. Every year, he actively participates in the Division of Reclamation's Teachers' Workshop, and he assisted the Vigo and Vermillion County Fifth Grade Conservation and Environmental Field Day programs. He also serves as a science fair judge, helps with the State Fair exhibit, and helps man the DNR booth at the Boat Sport and Travel Show.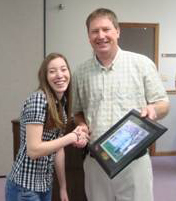 Laura Montgrain – GIS Inventory Specialist, Restoration Section. Ms. Montgrain is a multiple award recipient. See the Esprit DE Corps description below.
NOMINATION SUMMARY…she has worked closely and well with our IGS members on the development of the AML geodatabase for Indiana. This, and her superb ability to manage AMLIS, has aided in corrected and expanded data for the AML Program as well as the public. Laura has a great work ethic. She is an asset to the AML Reclamation Program with her education, training, and skills that complement the effectiveness of our program. She has quickly become the GIS resource specialist for the AML Program and has also been appointed as Data Steward for both Title IV and Title V Programs, representing the Division's geospatial technology needs on a national level. Laura has already assumed a high level of responsibility on several special projects such as: using GIS to evaluate subsidence prone areas which added nearly $90,000,000 of estimated construction costs to our State Inventory; working with IGS to develop the AML Program geodatabase; and assisting with the recent AMD Workshop. She continues to impress by her willingness to accept new responsibilities and challenges, often requiring her to work after hours.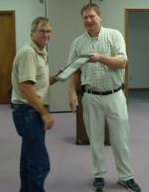 Keith Swihart – Inspector, Inspection and Enforcement
NOMINATION SUMMARY: In the past year, Keith has taken on additional responsibilities and now travels south for the majority of his inspections. Keith has had to learn all new mine sites…This has taken much extra time and effort on Keith's part. In addition, Keith continues to keep up on all of his sites including his newly added sites. These have proven to be a challenge which Keith has worked hard with operators to remedy. Keith's recommendations for water quality adjustments have been implemented successfully by one operator and eliminated acid water problems in a freshwater basin utilized by the wash plant. This helps reduce costs in plant replacement parts and helps the environment by providing neutral water quality discharges from the basin. Other sites continue to provide Keith with additional challenges.
Steve Weinzapfel – Project Manager, Restoration Section
NOMINATION SUMMARY:
Steve had a busy and productive year in 2009. This is especially true for the Northern Unit Priced Contract which he coordinated. Through Steve's diligent effort 33 projects (most we've ever completed in one construction season) were completed on the contract, doubling the size of the original contract. Steve personally managed 23 of these projects and closely monitored the contractors schedule to ensure that all the work flowed with minimum interruption. Additionally Steve provided excellent management for all assignments, completing most assignments ahead of schedule and always providing quality results. During 2009 he completed three traditional design and bid projects, prepared numerous site investigations with cost estimates and scopes of work, and continued working on several projects that were being designed.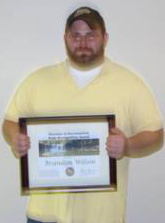 Brandon Wilson – Mining Engineer, Technical Services Section
NOMINATION SUMMARY:
Brandon has stepped into a critical position with the Technical Services Section…that of mining engineer. He has had to quickly come up to speed on the many design related processes and policies employed by the Division…(particularly) in regards to the review of underground mine subsidence control plans and the specifics of different types of drainage control and MSHA structures. Brandon has merged well with and become an integral part of the hydro-geo team. He is a quick learner…absorbing institutional knowledge and has provided sound input on a variety of projects through his knowledge and research abilities. Brandon displays the ability to adjust his schedule to accommodate priorities of the Division and responds with a positive attitude and conducts the necessary review and researches any potential outcome as needed to address the situation. He is always available to assist other staff as needed and is receptive to working with all internal and external customers. Brandon participates in extra curricula activities such as the web team and the awards teams…he has shown an understanding of issues when presented to him and his integrity and professionalism make him an evolving asset to his supervisor and co workers.
"ESPRIT DE CORPS" Winner 2009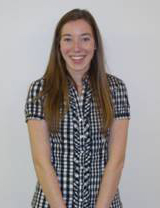 Laura Montgrain - GIS Inventory Specialist, Restoration Section. Ms. Montgrain is a multiple award recipient. See above for her "High Recognition" description.
NOMINATION SUMMARY:
1st Nomination - Laura Montgrain is the latest member of the AML team and has done a superb job handling all of the tasks thrown at her. The AMD workshop with all the last minute happenings was taken in stride. She worked well with her coworkers and supervisor in managing the workshop preliminaries and tracking registration and other duties as assigned and not assigned. Her expertise has enhanced the AML Program and she brings a willing attitude to her work. Her calm easy spirit makes it enjoyable to work with her.
2nd Nomination - Although Laura has only been with the Division for just over a year now, she has already become an integral part of the AML Program and has proven to possess a great work ethic and strong dedication to the task at hand. Her impeccable professional demeanor and personal grace and style are a welcome departure from the crusty and often cynical attitudes that are so prevalent in today's work environment. When Laura tackles an assignment, she has proven that the product will be of the highest quality, completed in a timely manner and presented with enthusiasm.