Historic Preservation Month
May is National Historic Preservation Month and the DNR Division of Historic Preservation and Archaeology celebrates Indiana's historic places every year in a variety of ways. Take a look and find something that appeals to you.
Photo Contest
Grab a camera and getting shooting. The annual deadline is the first Friday of April. Photos are judged by a panel of DNR staff in the categories of color, black & white, kids (under age 18), artistic, and altered image. The photo is an all-digital format. See guidelines and registration form for rules.
2021 Photo Contest Winners
We thank everyone for submitting photos of their favorite historic resources in Indiana. After much deliberation, the staff of DNR on the voting committee have made their choices:
Altered
Zolt Levay
Milky Way over 1876 covered bridge at Cataract Falls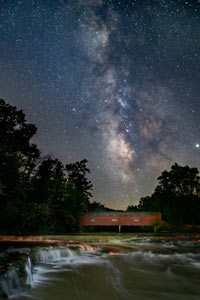 Artistic
Steven Furlow
Image of train in New Albany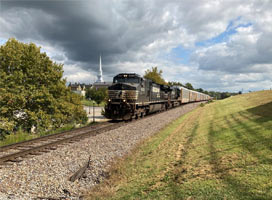 Black & White
Justin Whitaker
Walker Theatre sign with downtown skyline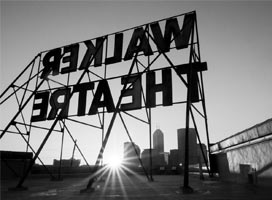 Color
Christopher Michael Wray
Entrance of Fort Harrison Inn at night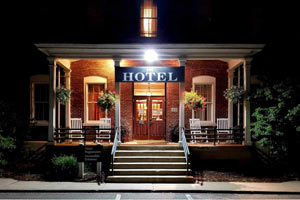 Kids
Shiloh Pierce
Tulip Trestle Bridge in Greene County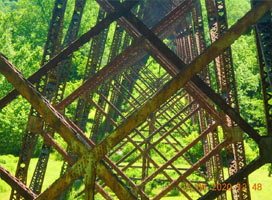 Be sure to check out the DHPA's Facebook page or DHPA's takeover of the DNR Instagram account in May to see some of the entries.
Building of the Day
Curious about what DHPA's staff considers some of Indiana's architectural jewels? Follow the DHPA on Facebook for our Building of the Day posts in May. Each day of the month, we will reveal a different building that the DHPA staff chose as one of their favorites.
Teddy Bear Camp
The DHPA is hosting Teddy Bear Camp the week of May 16–22. This camp is for stuffed animals (not just teddy bears) belonging to kids age 5-12 in Marion, Hamilton, Hancock, Shelby, Johnson, Morgan, Hendricks, or Boone counties. This is our first camp so we're sticking close to Indianapolis. The stuffed animals will visit a variety of places during camp to learn about history, architecture, and historic preservation. Photos of camp adventures will be posted to Facebook daily. At the end of camp, stuffed animals and their kids will all be official "Junior Indiana Preservationists" and will get a certificate. Additionally, digital photo albums will be emailed to parents/guardians after the camp.

Although the camp itself runs from May 16–22, stuffed animals must be dropped off at one of our three partner sites between May 10–13. The sites and dates/times for drop-off are:
Artcraft Theatre (57 N. Main St., Franklin): May 10, 2–4 p.m. OR May 12, 9–11 a.m.
Indiana State Museum (650 W. Washington St, Indianapolis): May 11, 9–11a.m. OR May 12, 2–4 p.m. Please park on the circle drive and enter the main doors to the information desk.
Fort Harrison State Park (6000 N. Post Rd, Indianapolis): May 13, 9 a.m.-noon; staff will be at the main entry gate to collect stuffed animals.
Please note: Bring completed registration forms to drop-off. Without the form, we don't have any way to return the stuffed animals to their kids. The last thing we want is orphaned stuffies.

Stuffed animals must be picked up the week of May 24–26 at the site where they were dropped off. The sites and dates/times for pickup are:
Artcraft Theater (57 N Main St., Franklin): May 25, 9–11 a.m.
Indiana State Museum (650 W Washington St, Indianapolis): May 26, 9-11 a.m.
Fort Harrison State Park (6000 N. Post Rd., Indianapolis): May 24, 9-11 a.m.