Winter Travel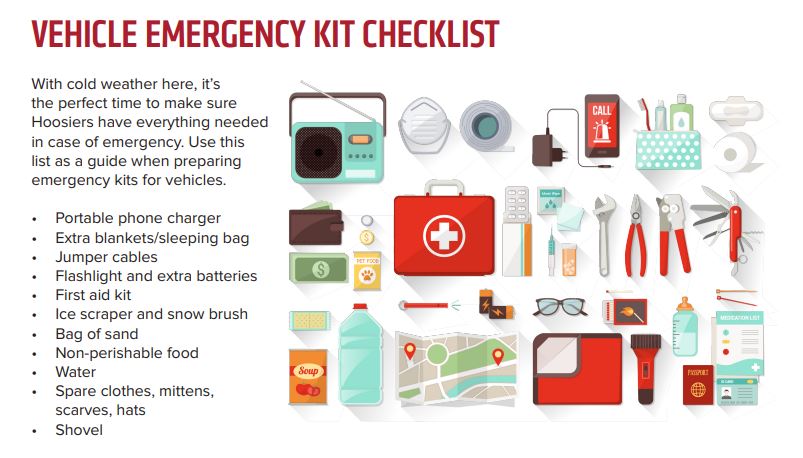 Keep driving to a minimum in hazardous winter weather conditions. If traveling is necessary, make sure the vehicle has a fully stocked emergency kit with items such as extra blankets, spare clothes and a flashlight. In case of an accident, these items will help if emergency help is delayed.
Plan ahead. Regularly check local weather reports and the IDHS county travel status map before hitting the road. Keep the vehicle with a full tank of gas so that the heater can be used for as long as possible if you become stuck.
Remove snow and ice from the vehicle's roof, windshields and lights before driving.
Allow plenty of time to reach your destination so you can drive more slowly.
Leave enough distance between vehicles to allow time for braking, and avoid abrupt stops and starts.
Extreme Cold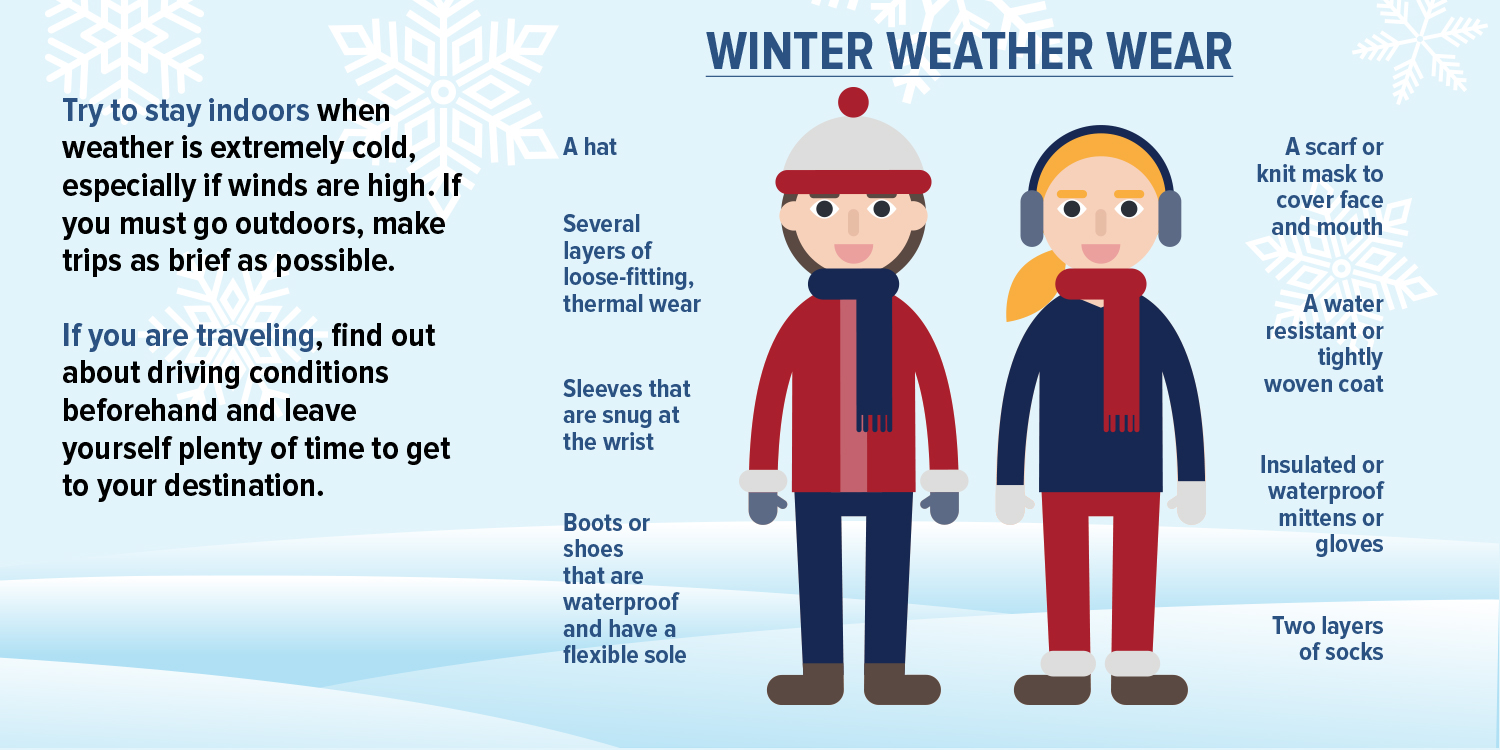 During bitterly cold temperatures, limit outdoor activity as much as possible. If going outdoors, bundle up with scarves, mittens, hats and a warm coat. Take frequent breaks in a warm shelter.
Cold-weather illnesses such as hypothermia can occur at 40 degrees Fahrenheit. A few warning signs are numbness, extremely low energy, discolored skin and fumbling hands. If you notice any of these signs, take the person's temperature. If it is below 95 degrees Fahrenheit, get medical attention immediately.
Only use portable space heaters as a last resort to stay warm. If used, make sure there is a 3-foot space between flammable objects and the space heater. Always turn off the heater before going to bed or leaving home.
Remember pets and animals. Keep pets indoors as much as possible, and provide a warm shelter for outdoor animals. Make sure they have plenty of non-frozen water.