Fire Prevention Week 2023 is October 8-14
Fire Prevention Week is recognized nationally during the week of October 9 every year to help people of all ages learn how to stay safe from fire. Take time during this week to learn or remind yourself of ways to prevent fires and what to do if there is one.
The theme for Fire Prevention Week 2023 is "Cooking safety starts with you. Pay attention to fire prevention." Cooking fires are the leading cause of residential fires in Indiana, with a total of 1,934 cooking fires in 2022. According to the National Fire Prevention Association (NFPA), cooking is also the leading cause of home fires and home fire injuries nationwide.
Quick Tips
Pay attention to what you are cooking. Use a timer to remind yourself to check on food that needs to simmer, bake, roast or boil.
Keep the cooking area free of clutter and items that can burn. This includes food packaging, towels, cooking utensils and oven mitts.
Turn the handles of pots and pans toward the back of the stove to avoid spills.
Keep lids near the cooking area. If there is a grease fire, slide a lid over the pan and turn off the burner. Do not use water on it.
Keep children and pets at least three feet away from the cooking area and areas where there are hot food or hot drinks.
Take a look at the information and resources below for more tips on how to stay safe while cooking and be prepared for when cooking fires happen.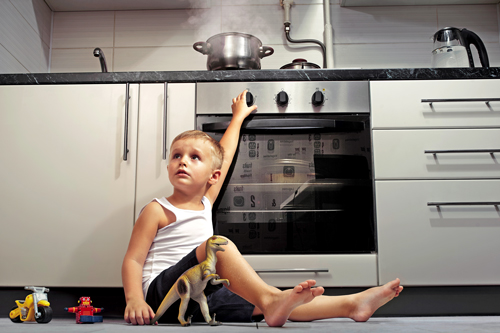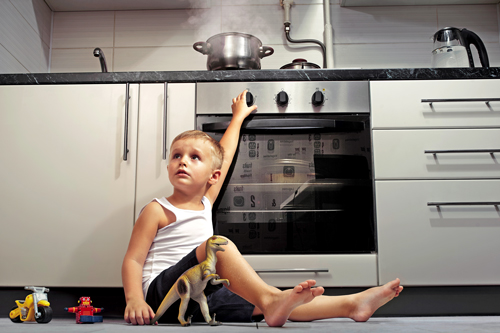 Avoid distractions while cooking on a stove. Remain in the kitchen and use a timer when necessary to help you monitor what you are cooking carefully.
Stay at home while food is cooking, and turn off cooking appliances when you need to leave, even if for only a few minutes. Fires can develop quickly while cooking is left unattended.
Keep children and pets at least three feet away from the stove. They could knock over objects, hurt themselves or adjust settings that could lead to a fire.
Turn pot and pan handles away from the edge to prevent spills.
Never operate an oven or stovetop when drowsy or after consuming alcohol.
Move flammable items away from the stovetop.
Regularly clean food and grease residue from the stovetop and oven.
Make sure microwave ovens are plugged directly into wall outlets, not extension cords.
Never use aluminum foil or metal inside a microwave oven.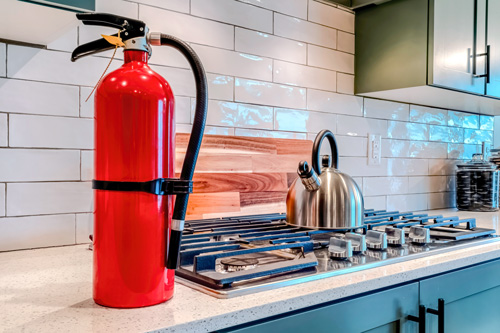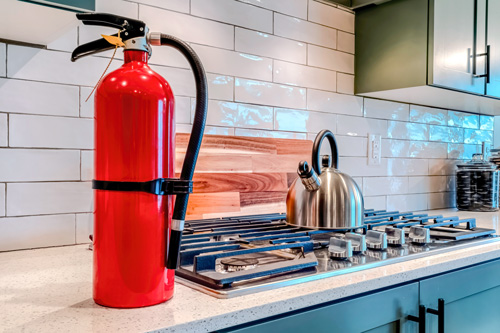 Make sure you have a working smoke alarm in or near the kitchen so you can be alerted to a fire as soon as possible.
Never try using water to douse a grease or oil fire. Smother small grease fires by sliding a lid over the pan and turning off the stovetop. Leave the lid on and do not try to carry the pan away.
Extinguish an oven fire by turning off the heat and keeping the oven door closed. Similarly, if there is a fire in the microwave oven, keep the door closed, turn it off and unplug it from the wall.
Use an all-purpose fire extinguisher that is kept in or near your kitchen.
If any cooking fire becomes too large to address safely, evacuate the home and call 911.