Consumer Credit Division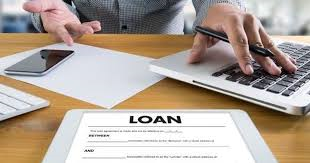 The Consumer Credit Division is directly responsible for regulation of eight separate state statutes, one administrative rule, and multiple federal regulations, with a primary focus on Federal Regulation Z (also known as the Truth in Lending Act).
The state acts, primarily the Indiana Uniform Consumer Credit Code, regulate extensions of money or credit to Indiana consumers, but also cover other financial services, including: money transmission; rent to own; non-depository check cashing; civil proceeding advance payment transactions; and debt management services. The statutes administered by the Division focus primarily on: maximum rates and fees; limitations; prohibited practices; and disclosures.
The industries regulated by the Consumer Credit Division are: non-depository small loan ("payday") lenders; traditional installment lenders; mortgage lenders; individual mortgage loan originators; pawnbrokers; retail credit sellers and purchasers (i.e. motor vehicle financing); rental purchase companies, as well as state chartered depository institutions.
The division regulates the above entities located in-state, as well as those located outside of Indiana, that advertise and solicit to Indiana consumers. Regulatory efforts primarily consist of: registration and licensing, examinations, annual renewals, and consumer complaints.
Consumer Credit Quick Links:
License and Registration Information
Access to consumer credit applications, registration form and information for the following activities: Loan Licenses; Civil Proceeding Advance Payments; Small Loans; Pawnbroker; Pawnbroker branches; Check Cashing; Rental Purchase; Notice of Intent (to engage in consumer credit sales or leases; seller credit cards or open end credit activity), the Hoosier Traditional Mortgage Program; and Change of Control.
Consumer Credit Advisory Statements, Policy Statements and Guidance
Listing of publications issued by the Consumer Credit Division applicable to entities licensed by or registered with the Department.
File a Complaint against an Individual or an Entity
File a complaint against an individual or entity in Indiana regarding consumer lending or credit activity.
Listing of DFI Regulated Consumer Lenders
View all consumer credit entities currently licensed by or registered with the Department.