'I'm going home'
All it took was a few words. One line of a song.
Rebecca LaHue, an Indiana Adoption Program Adoption Champion for multiple regions, was working in the art room of a meet-and-greet for foster children and parents looking to adopt. She heard someone singing an oldie, Cyndi's Lauper's "Time after Time."
She joined in, harmonizing flawlessly with the 15-year-old girl, Winter, a foster child she'd never met.
The two hit it off immediately.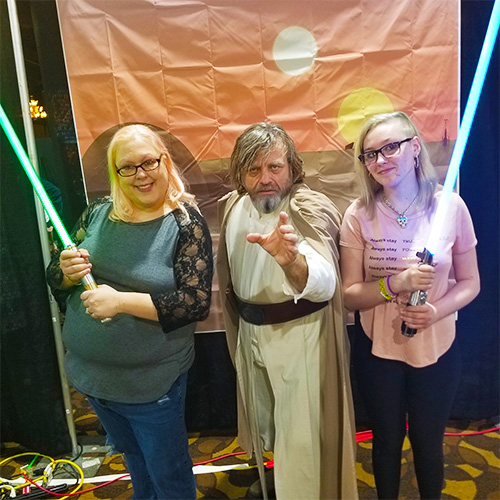 Rebecca complimented Winter's singing voice and told her she was a gospel singer herself. They talked music. Winter started painting and spent the day in Rebecca's art room. They had both traveled far to be there – Winter, four hours, Rebecca two and a half. They had no idea how worth it the trip would be.
"When I left that meet and greet, there was something just so special about her," Rebecca said. "I couldn't get her off my mind for a year."
The feeling was mutual.
"I kept looking for you at every adoption fair, and I never saw you there," Winter said to Rebecca. "I used to get mad."
Rebecca didn't have room for another child at the time, but she followed Winter's progress through the system as best she could through her connections as an Adoption Champion, a job that calls on her to connect children who are eligible for adoption with those looking to open their homes.
Winter, meanwhile, was in another home, one she hoped would last. But two weeks after her 17th birthday, the people she thought might become her parents decided it wasn't the right fit. It was another in a string of disappointments for the teen.
It just so happened that Rebecca's daughter was moving out around that time.
The wheels were set in motion.
"The minute I knew my daughter was moving out, I had an open bedroom," Rebecca said. "That's her (Winter's) bedroom."
She made an inquiry right away. The two hadn't seen one another in more than a year, but it didn't matter.
Rebecca knew. Winter hoped.
Coincidentally, another meet and greet for foster children like Winter was scheduled for the week after Winter's placement fell through. Rebecca knew they would both be there, but she couldn't tell Winter her plans, couldn't clue her in to what the near future held.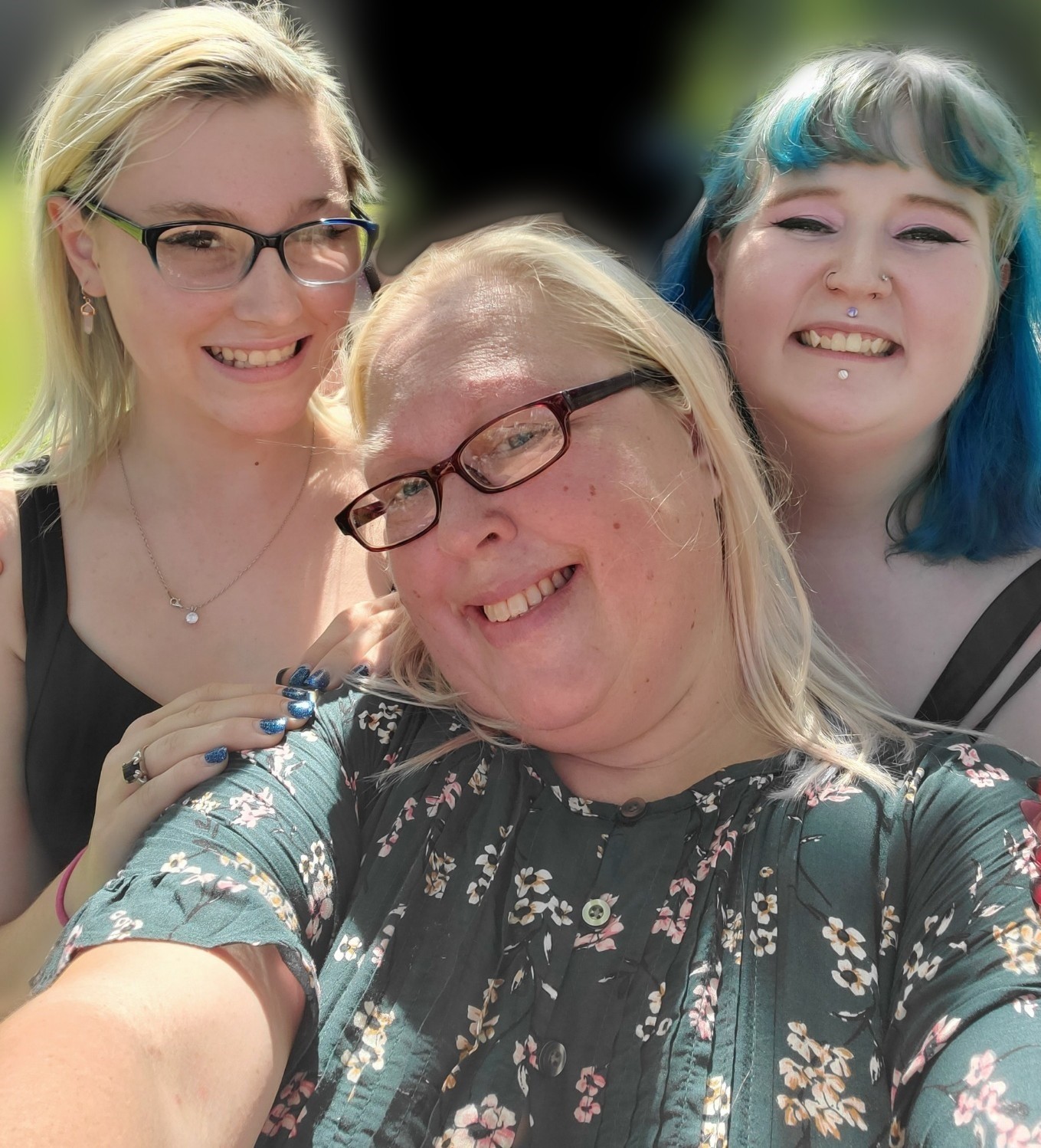 She was so excited. She told her counterparts before the event that they might see something a bit unusual.
"This child does not know she's coming to my house," Rebecca said. "This is the first time I've seen her in a year, so if you see us go nuts or anything abnormal, let it go. You all can't have her, because she's mine. I had to let them know she was mine."
When Winter walked in, she immediately recognized Rebecca. They hugged for what "felt like 20 minutes."
Winter was crying. She'd been searching for Rebecca, hoping to see her again. That moment was finally here.
They were inseparable for the rest of the event.
Winter had just been told that she would be moving to a foster home in New Albany. When Rebecca told her that's where she lived, Winter was elated. Maybe they could keep in touch since they'd live in the same town, she suggested. She hadn't put two and two together.
She still didn't know. She would soon.
The next day, Winter's case manager broke the news. Winter was being placed in New Albany -- with Rebecca.
The tears started flowing. She shared the news with one of her friends, also through tears, and got to say words she never thought she'd have a chance to say.
"She's like, what's wrong?" Winter said. "And I'm like, 'I'm going home!'"
Opening their home
Rebecca is no stranger to the foster care system.
It wasn't a good experience for her.
She was put in the system at 13 after being severely neglected. She remembers the day she decided she'd finally had enough of being starved and locked in a room. She escaped and ran for help. She hadn't had a bath in weeks. She was starving. Her mother was having a mental breakdown. She'd fled an abusive marriage but found herself in the same cycles of abuse, over and over.
Rebecca didn't see her mother for more than seven years.
Child welfare services looked nothing like they do today, she said. At her first foster home, she was one of many kids, "shoved into a basement." They weren't fed regularly, and social workers didn't visit often enough to realize they weren't being given proper care.
She struggled her way through the foster care system and eventually aged out.
But her experience inspired her. In 2011, she became a foster parent. She wanted to do better and to be better for kids who needed it.
"I want it to be completely different. I wanted my kids to know that they're loved," Rebecca said. "I don't want them to be left behind on vacations. I want to go to their school stuff, and it might be stupid to them, but it's important to me."
It started when her nephews entered foster care, and Rebecca and her then-husband opened their home and got their license so she could take care of them.
They found out about the adoption program DCS offers and took a class. They matched with a girl who was a perfect fit for the family. They brought her home in 2013 and adopted her less than a year later.
That was the beginning of a very busy, very crowded home.
They've welcomed many children into their home over the past nine years – up to seven or eight at a time – including a boy named Ian, who first came to Rebecca's when he was just 5 years old.
Like her meeting with Winter, the first time she set eyes on Ian sticks with Rebecca. She noticed right away that the 5-year-old had shoes that were falling apart, separating at the soles. She went and bought him two pairs, to make sure he had shoes that fit him.
Ian stayed with Rebecca for a while but eventually went back home. Rebecca kept in contact with his parents, though, knowing they lacked a support system. In 2018, Ian's parents called to tell her that they were about to be homeless. Rebecca and her new husband, John, were there for them as they tried to get back on their feet.
When Ian came back into the system, Rebecca and John became his foster parents. They are now in the final stages of making it official, nearing the day when Ian officially becomes part of the family.
Comfort zone
All of this was new to John.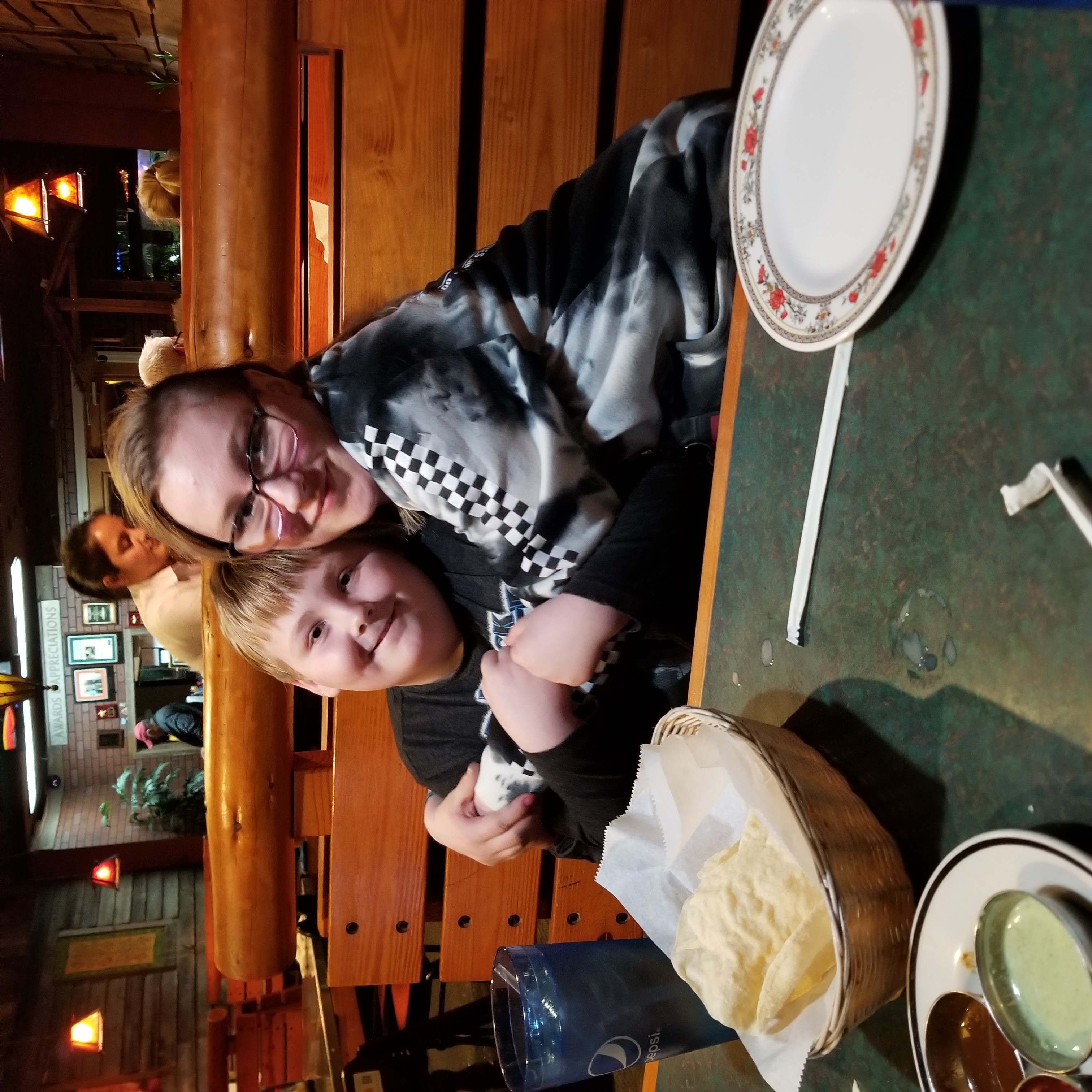 He has spent 16 years as a truck driver, alone on the road 99 percent of the time. Now, he comes home to a loud, chaotic household.
Peace and quiet are things of the past, he jokes
"I spent so much time for so many years by myself doing my job," John said. "It's a massive culture shock jumping into the middle of this, because it went from two kids to now up to six, in like a two and a half- to three-year period."
The six kids in the house now range in age from 17 to 5, with three teenagers.
It can get a little wild.
"It is crazy, happy and fun," Ian, now 9, said. "We have so many foster kids. There's always lots to do."
The number increases as neighborhood children come to dinner, or Winter brings home friends. It can balloon to more than 20 for Sunday dinners. All are welcome.
"I take the ones that need it the most and bring them home," Winter said.
Out of the big group, two of them – Ian and Winter – are nearing adoption. They are in the final stages, waiting for their court dates. As part of the process, they have both changed their names.
Their old names bring back bad memories.
For Ian, it's "neglectful." For Winter, it's "abusive parents."
Things are different now, though. Like their old names, those words are feelings from the past. Rebecca and John have made sure of it. They put the "fun" in dysfunctional, they like to say.
For the first time in her life, Winter gets to experience what holidays are like. She went trick-or-treating for the first time in October.
She is finally going to experience Thanksgiving and Christmas in a loving home.
"I can't wait for these holidays coming up," Winter said. "I've never had like anything at all. Like these big holidays? It's huge."
Both Winter and her soon-to-be-official brother have advice for kids who are currently going through what they've gone through, whether struggling at home or in the foster care system with an uncertain future.
"Don't give up on your dreams," Ian said. "Always try. If it doesn't work out, go to the next one."
"You have to try and not give up over and over to actually get what you want and need in life," Winter said. "If you give up, you're not going to find what you need."
John and Rebecca have some advice, too: take advantage of the resources available to you.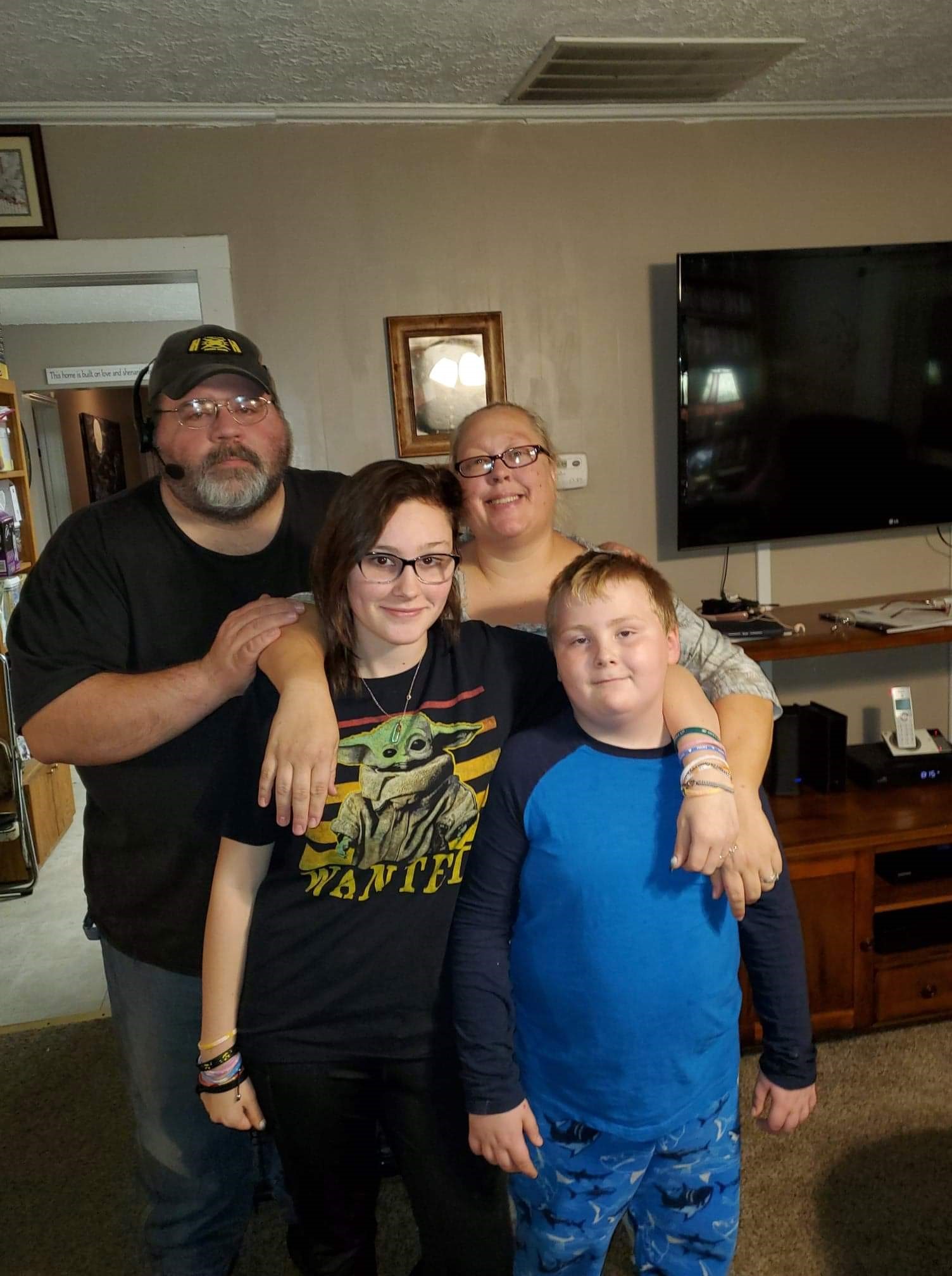 "DCS has amazing resources for us to use, you know, as a family and for our kids," Rebecca said. "I really love the fact that if there is a problem, DCS will bring in family counselors, they'll bring in occupational therapists, they'll bring in what you need in order to make yourself such a strong family unit.
"Do not think you are weak in any way, by reaching out to your case managers. ... Because by doing that, you're becoming a better parent, and you're helping your child learn to ask for help."
John said he had no idea the amount of resources available to prospective parents and to families. For him, it was eye-opening. And it helped him get over his trepidations about becoming a foster and adoptive dad.
"There's always that fear that you're not going to be able to do it. You're not going to be able to handle what's coming," John said. "Sometimes, you just have to take that leap of faith and just jump in and try it."
For Rebecca, her heart runs with older kids, she said. As an Adoption Champion, she sees how quickly and easily younger children can get adopted, while the older youth and teenagers languish and eventually age out.
She encourages everyone to consider an older child, and to visit indianaadoptionprogram.org to learn more about Indiana's waiting children and the adoption process.
Most importantly, she wants her kids to know that family -- true family -- is forever.
"We don't give up on our kids," Rebecca said. "That's one thing I tell them all the time, that we don't give up. You can have bad moments and you can have bad days and you can get mad and glad, but we're not going to give up on you."
After all, they are a "chamily," a word the entire group takes to heart.
"We are a chosen family," Rebecca said.