"An opportunity to see another way of life"
The relationship between siblings and parents is often a complicated one. It's no different for Sharvonne, Joseph and their mother, with the added challenge of many miles separating mother from children.
Sharvonne moved to Indiana from her home state of New York nine years ago. Joseph has been in Indiana for six, having left his mom to live with his sister, who became his legal guardian when their mom began dealing with health issues.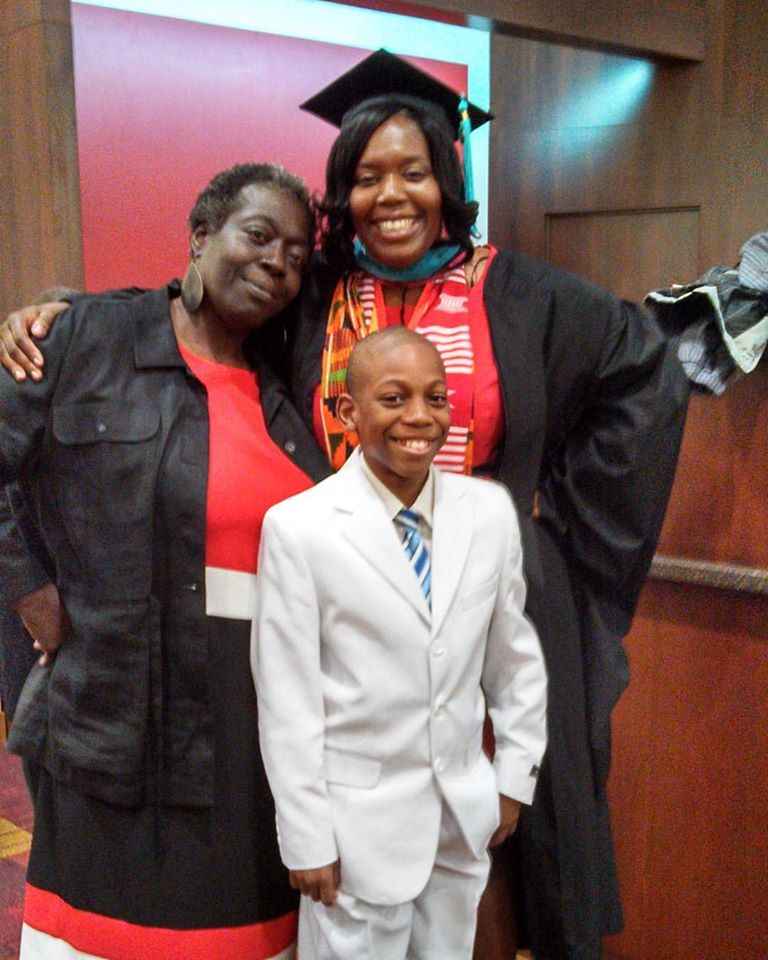 Mom Georgiana comes to Indiana to visit her children twice a year, and Joseph also goes home each Christmas for a few weeks.
Last Christmas, it became apparent to Sharvonne just how strong her bond with her now teenage brother has become over the years.
Normally when Joseph goes home, brother and sister talk very sparingly. This last trip in 2019 was different.
They connected regularly, texting or hopping on the phone to catch up. Something had changed. Something big.
Going home didn't feel the same for Joseph anymore. Home, to him, was now with his sister in Indiana.
That's a far cry from 2014, when a young boy stepped onto a plane alone and flew across many states to live with a sister he barely knew. The siblings are 13 years apart, so they didn't spend much time together growing up. Still, Sharvonne didn't hesitate to step up when it became clear Joseph needed her support.
"Keeping kids with family is really, really important. In this case it was a positive because we knew each other, but we didn't know each other. We never lived with each other for a long period of time," Sharvonne said. "So it was more of just learning, learning about him and learning about me at the same time. ...Being able to build that relationship with my brother, I don't think we would have never been able to do that if I never got guardianship of him."
Both Sharvonne and Joseph remain close with their mom, despite the distance. There's no bitterness or resentment about Sharvonne becoming Joseph's guardian. Instead, there is appreciation.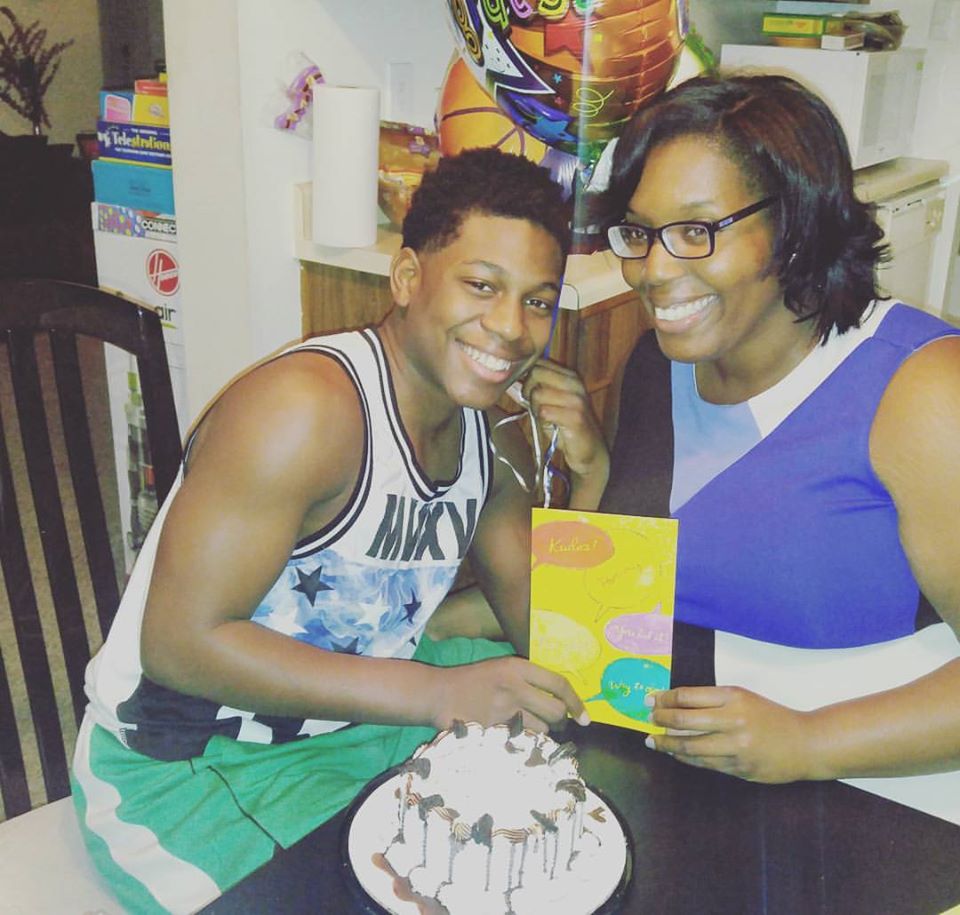 "She feels good about it and doesn't regret anything," Sharvonne said of her mom. "And I always tell it to her, 'I would never take your place. I can't; I didn't birth Joseph, you know?' And I just gave him an opportunity to see another way of life. And that's how I look at it."
Georgiana is also a proud mom. When Sharvonne was featured on the cover of the IUPUI graduation booklet, Georgiana carried a copy with her everywhere, even to her dialysis appointments, so she could show off her daughter's success. When Joseph called to tell his mom he got his learner's permit, she told everyone within earshot.
They are all grateful for the time they get to spend with one another, especially those rare in-person moments like in November of 2019, when the siblings celebrated their mom's 60th birthday with her in Indiana.
That's a moment none of them were sure they'd get to share. Georgiana has been on dialysis for the past decade and is unable to receive a kidney transplant due to other health issues. Still, she's holding on, and her daughter wanted to make their 60th a birthday to remember.
"I went all out," she said. "… I didn't think she would still be here She'll say that, too, that she would never thought that she would live to 60.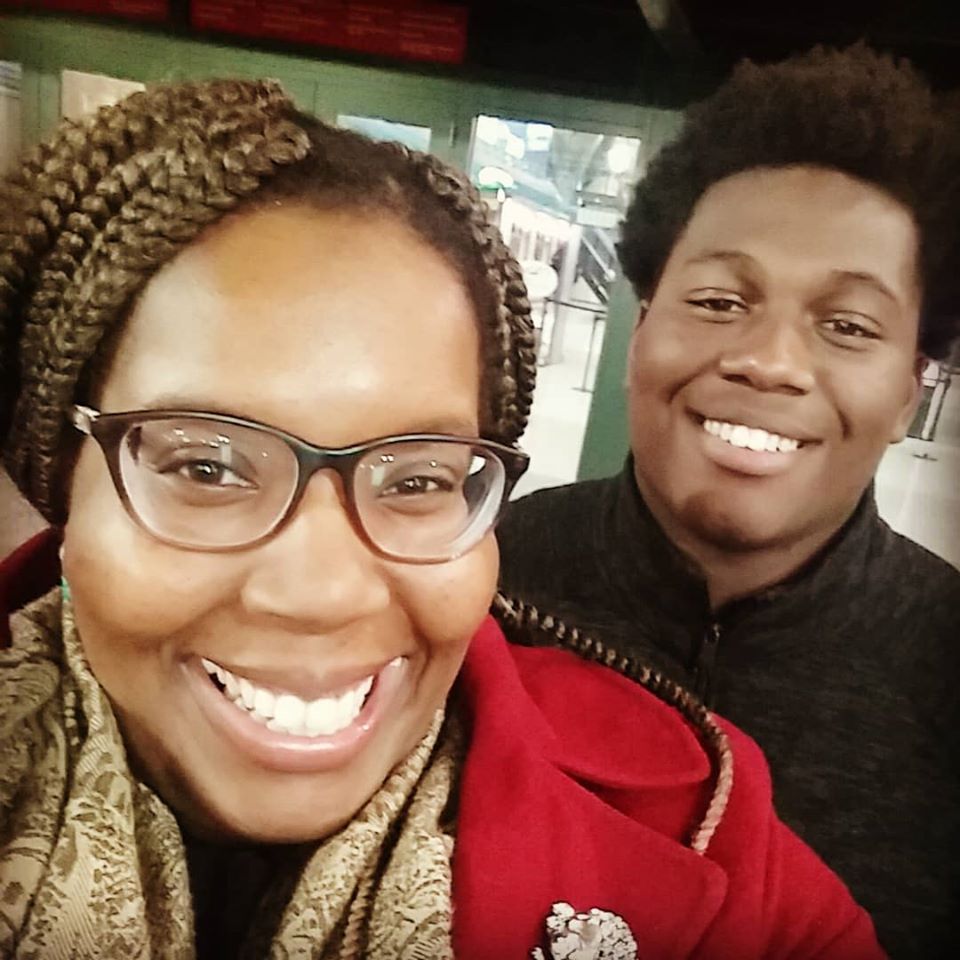 "I look at my mom as a survivor. She's one of the strongest people I know."
As Sharvonne tells it, her mother might not have made it had she kept the added stress of raising Joseph. The decision to have Sharvonne take the lead more than six years ago changed all three of their lives for the better.
Joseph was young, and there's much he doesn't remember about the transition. Sharvonne has to remind him how different his life could have turned out had he gone down another path.
Instead, he's in Indiana, working toward his high school graduation. That's in large part thanks to his sister, though she is won't take all the credit for his personal successes.
"He had to work. You know, he had to want it for himself," she said. "At the end of the day, I gave you the space and the opportunity. You still have to do what you have to do in school. ...That was all him."
Sharvonne said her family is grateful for what she did for her younger brother way back in 2014.
Through the ups and downs, one thing remains constant: There is no regret from mother or daughter about Joseph moving to Indiana and Sharvonne becoming his guardian.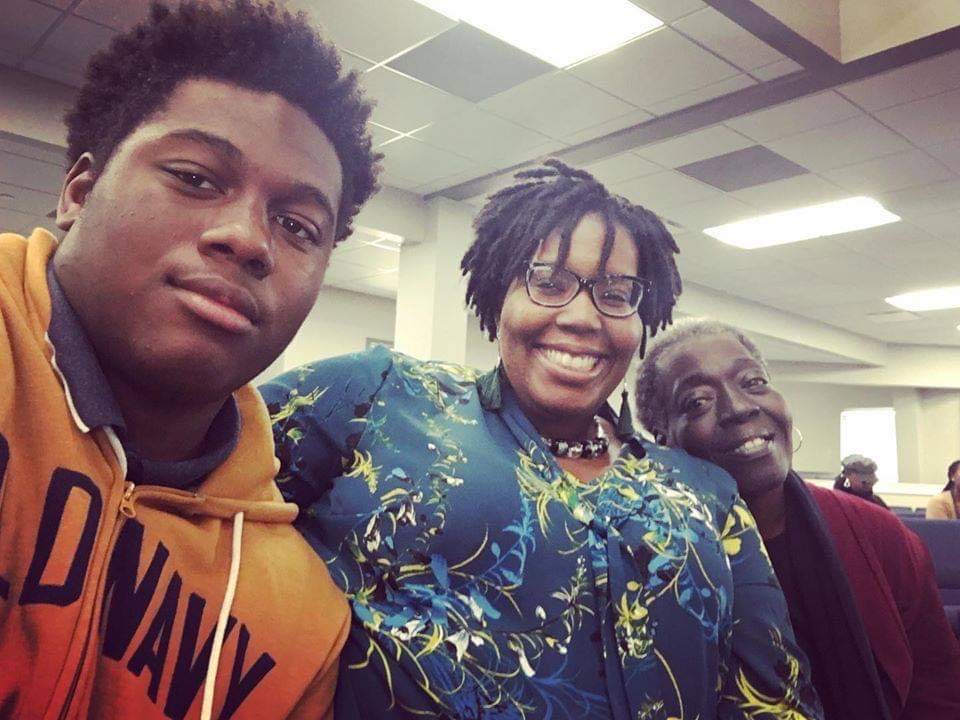 It's been a difficult path for the family, absolutely, but probably none more so than the 23-year-old graduate student who took a huge step to help secure what she hopes is a better future for her younger brother.
Sharvonne isn't alone. Every day, kinship caregivers serve a critical role in preserving families. In many cases, their support keeps a family from having to rely on the child welfare system.
But it isn't easy. The sacrifices are great -- as are the rewards. When you're raising a child who isn't your own, you have to keep that in mind, Sharvonne said.
"Remember your why, why you did it in the first place," Sharvonne said. "My mom didn't have to force me. No one had to force me to do this. I just, I wanted to do this, and I think both of our lives have changed drastically. …I don't regret it. I don't regret it at all."
Part 1: "She's not going to be able to keep up"
Part 2: "My fear is that he would go down the wrong path"