"We both had to learn"
Suddenly, everything became real.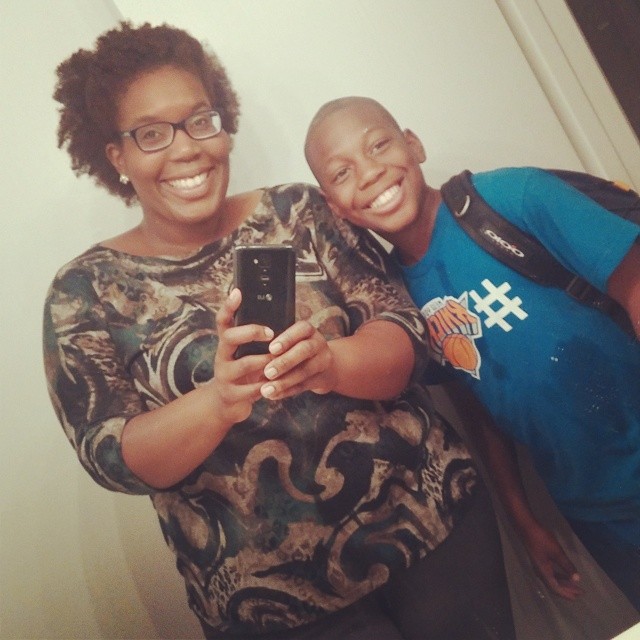 10-year-old Joseph had arrived in Indiana to live with his big sister, and Sharvonne was as ready as she could be to take on the role of parent. She'd moved into a two-bedroom apartment, and she enlisted the help of friends to paint Joseph's room orange, his favorite color. She put up football decals. She had new sneakers ready. She did what she could to make it a home for her younger brother.
Sharvonne and a friend picked Joseph up at the airport. When he walked into the apartment, his older sister prepared to record his reaction when he saw his new decked-out room for the first time. He absolutely loved it.
"It was like the best reaction in the world," she said. "And that warmed my heart. And I realized like, 'OK, I'm doing something good.'"
That didn't mean it was easy. Joseph had lived the first 10 years of his life in New York and was now suddenly in an entirely new place that he'd only seen once before, when he and his mom visited Sharvonne.
The first few years were admittedly tough. Joseph had experienced trauma growing up, and the transition to living together in Indiana came with its fair share of challenges. There were so many unknowns for both of them as they began navigating the changing dynamic between them.
"I don't know how to raise a kid," Sharvonne said. "There's no book of how to raise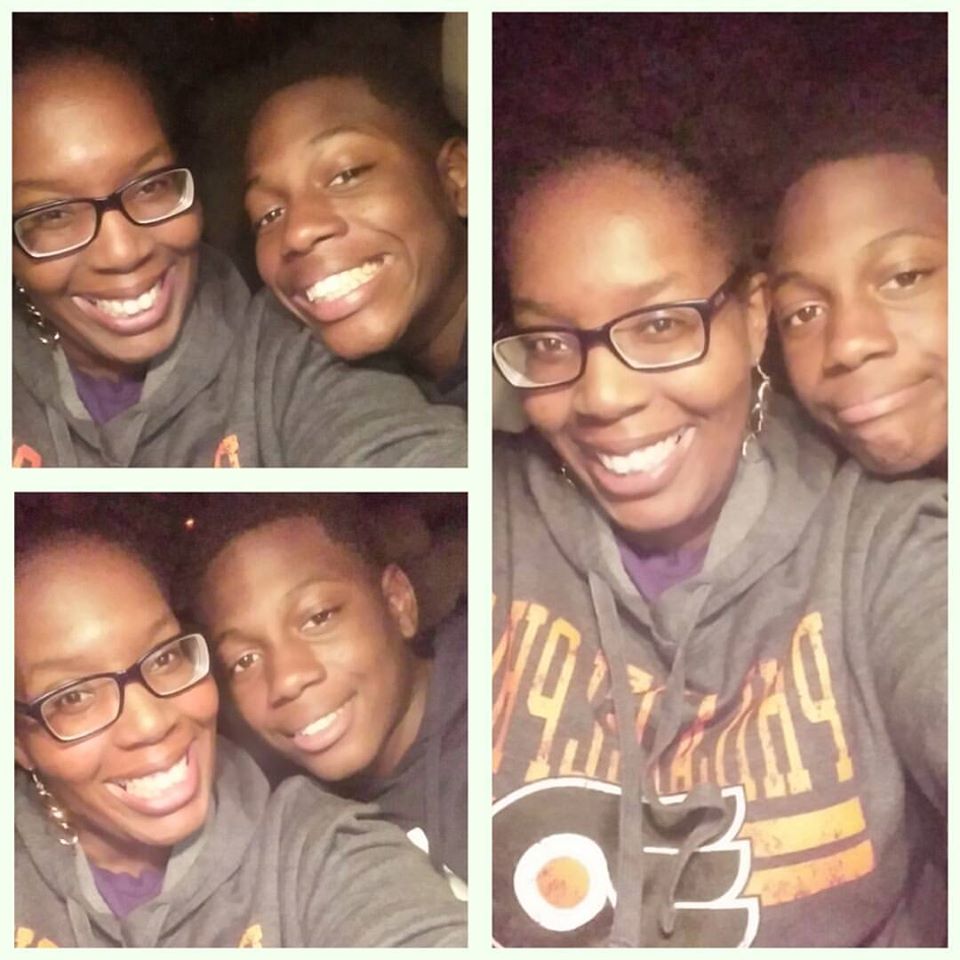 a pre-teen or anything like that, and if there is, I should probably write it."
While Joseph grew up healthy despite being born several months premature, he does have a learning disability, ADHD. That added another level of complexity for his older sister as she worked to enroll him in school.
Both brother and sister had a lot of learning to do together.
They had to redefine their relationship. While Sharvonne was taking on the traditional role of a parent, she was Joseph's sister, not mother.
"I told him I would never replace my mom. My mom always, she still has that role regardless," she said.
It was a difficult balance. When Joseph would act out or misbehave, Sharvonne would instinctively reach for the phone to call their mom. That happened regularly early on, as Joseph had behavioral issues that brought his new guardian to school several times a week.
The phone calls back to New York would just rile their mother up, starting arguments that led to fighting among the three.
That was another lesson Sharvonne learned – handle issues on your own, without involving Mom.
School was a challenge, too. Sharvonne had Joseph repeat the sixth grade once he moved to Indiana – she knew he wasn't ready for seventh grade – and he worked "tooth and nail, for sure," to advance, she said.
Once he got to high school, the challenges continued. But there were successes, too. He was accepted into a school in downtown Indianapolis and secured a job and bus pass when he was just 13.
"I wanted him to have his independence," Sharvonne said. "… He told me the story how h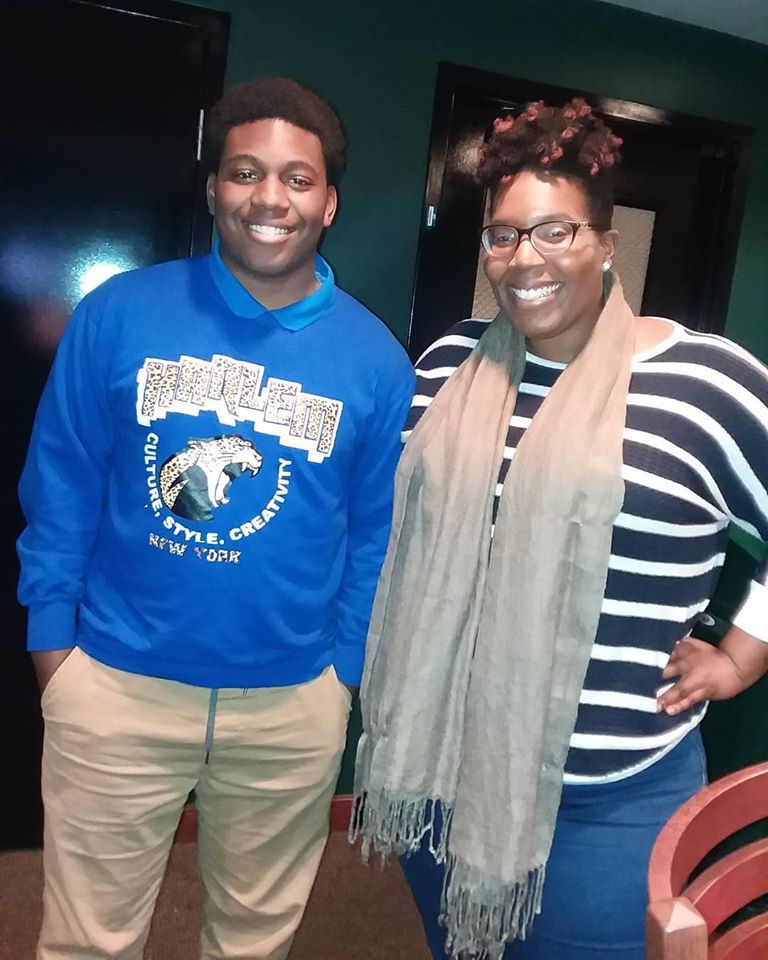 e was waiting for the bus to come home, and one of the kids was like, 'Why are you taking the bus?' And Joseph's like, 'Because I have independence, and I don't rely on my sister.'"
But Joseph continued to struggle with his studies. Sharvonne could tell the school was too advanced for Joseph and his ADHD. She started looking at different schools to try to find one that works with students with educational barriers.
She found two options, and Joseph was accepted into both. She was excited about the first, but the commitment level needed from the parents conflicted too much with Sharvonne's work schedule. She chose the other school, hoping it would prove to be the right fit.
The classroom sizes were much smaller, and Joseph was one of the older kids at the school. Some classes had multiple grades in one setting. Some of the other students worked at a slow pace, leaving Joseph bored and prone to getting into some trouble.
After an Individualized Education Program (IEP) meeting in January 2020, Sharvonne was told, again, that this wasn't the right fit for her brother. Both were discouraged.
"That's another school, you know?" she said. "I just want him to graduate."
Joseph has since settled into The Excel Center on the south side of Indianapolis. And here, he seemed to have finally found a match, his sister said.
He is a model student, his teachers have told her. He is on his way to the future, which he hopes includes trade school and an HVAC certification.
And he'll have Sharvonne cheering him on the whole way.
Part 1: "She's not going to be able to keep up"
Part 2: "My fear is that he would go down the wrong path"