"She's not going to be able to keep up"
The day seemed like any other.
A mom asks her teenage daughter to wash the dishes. She replies she's watching her favorite show, says she'll do them later.
A little bit of family bickering ensues, as it would in any family. What happens next, though, wasn't so common.
What happens next will change the lives of Sharvonne Williams and her mother, Georgiana, in so many ways.
Sharvonne, then an only child, can still picture that day.
She didn't think much of her mother heading over to the next door neighbor's apartment. She was busy watching, "Family Matters," after all. There was no time for distractions.
Sharvonne heard her mom complaining to the neighbor that Sharvonne wasn't doing what she was supposed to. After a while, she came back home.
Her mother came into Sharvonne's bedroom, trying to talk to her, but Sharvonne couldn't understand anything she was trying to say. Georgiana mumbled something, then left the room. A little bit of silent treatment wasn't unusual between mother and daughter in those days, Sharvonne admits.
Sharvonne remembers going and trying to talk to her mom. She asked her why she wasn't talking to her -- why the silent treatment? That's when she noticed that her mom was trying to speak, but the only thing coming out of her mouth was foam.
She knew something was wrong. Sharvonne called her godmother, who lived upstairs, and together, they went and got the neighbor. Afraid of what might be happening, the adults ordered Sharvonne to go for a bike ride or go to the park, anything to get her out of the house.
Rattled, Sharvonne did as she was told. When she came home about 45 minutes later, everything was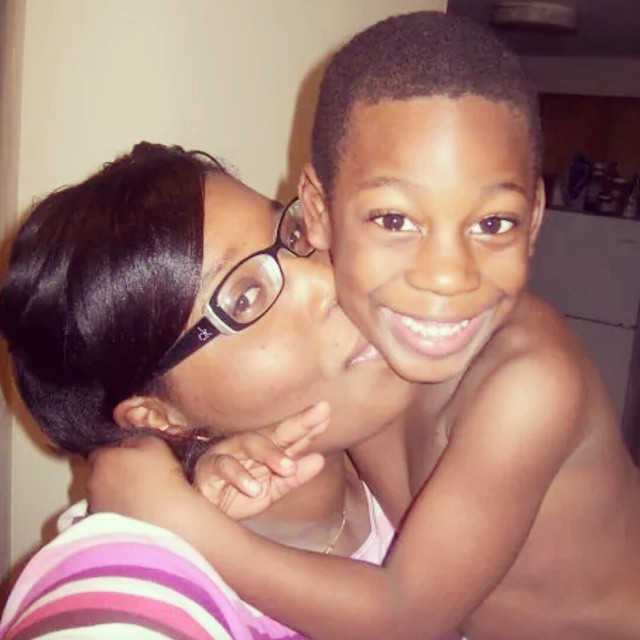 different.
Her entire family was there. There were EMTs, putting Sharvonne's mom onto a stretcher. They got her to the hospital, where they found out that Georgiana had suffered a stroke. Her right side was paralyzed. She would survive, they said, but she had a long road of recovery ahead.
Nobody knew that when she eventually left the hospital, she'd have a newborn son with her.
The stroke was life-changing in its own right. But a big surprise awaited. When the family got to the hospital, they heard the news – Georgiana was more than five months pregnant.
Doctors delivered the child just days after the stroke, several months ahead of what would have been his due date. Just like that, Sharvonne wasn't an only child. She had a brother. They named him Joseph.
There were so many challenges ahead for the 13-year-old. Her mother and brother both spent months in the hospital, the baby in the NICU and his mother in recovery. Over the next few months, Sharvonne was schlepped from one family member's house to the next.
It was tough. The independent teenager suddenly had new ground rules, new caregivers.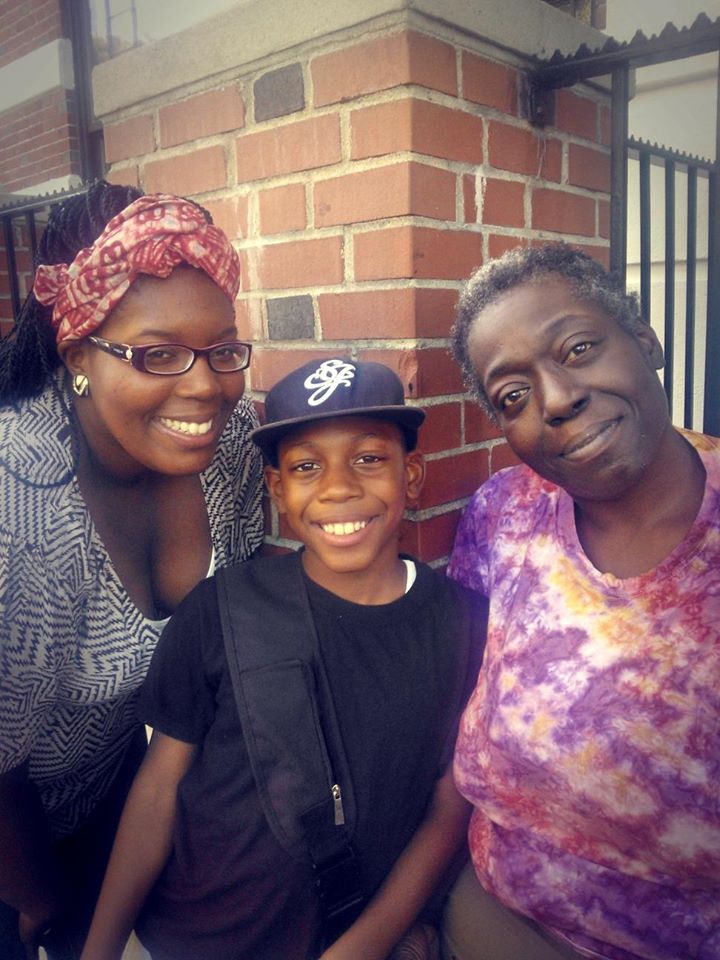 "I would stay with my aunt for a few months, and I was staying with my uncle for a few months, but it still wasn't home," Sharvonne said. "It was like home away from home."
After several months, the family was finally reunited. In time, Georgiana regained her motor functions. Joseph was healthy, despite being born several months prematurely.
The road ahead wasn't going to be easy, though. Not for anyone. Fast forward almost a decade, and health problems kept adding up for Georgiana. She was diagnosed with sarcoidosis, an inflammatory disease, and eventually became unable to work. She's had multiple strokes since the first. She now has kidney disease, requiring dialysis three times a week.
The breaking point came in December 2013. Sharvonne's mom was already wracked with health problems and was in and out of the hospital for various reasons. That Christmas, she got sick again.
Sharvonne, who had moved to Indiana for school, started to worry about her mother's ability to care for her brother. And an idea began to form – what if she took him?
She felt compelled to step in, to try to provide a better life for her younger brother than their mother could with her ongoing health issues.
"She didn't have control of him and she's trying to run around and be after him. And she can't," Sharvonne said. "She's not going to be able to keep up."
Sharvonne decided: She would become guardian of her younger brother.
Part 2: "My fear is that he would go down the wrong path"
Part 3: "We both had to learn"