The Indiana Criminal Justice Institute uses National Highway Traffic Safety Administration funding to partner with the Indiana University Public Policy Institute (IUPPI) to analyze ARIES crash data for each calendar year. Research findings are summarized in a series of Crash Facts publications. Indiana code requires a law-enforcement officer to investigate and submit a written report for each motor-vehicle crash that results in injury, death or property damage of at least $1,000. Indiana Officer's Standard Crash Reports are submitted electronically using the Automated Reporting Information Exchange System (ARIES).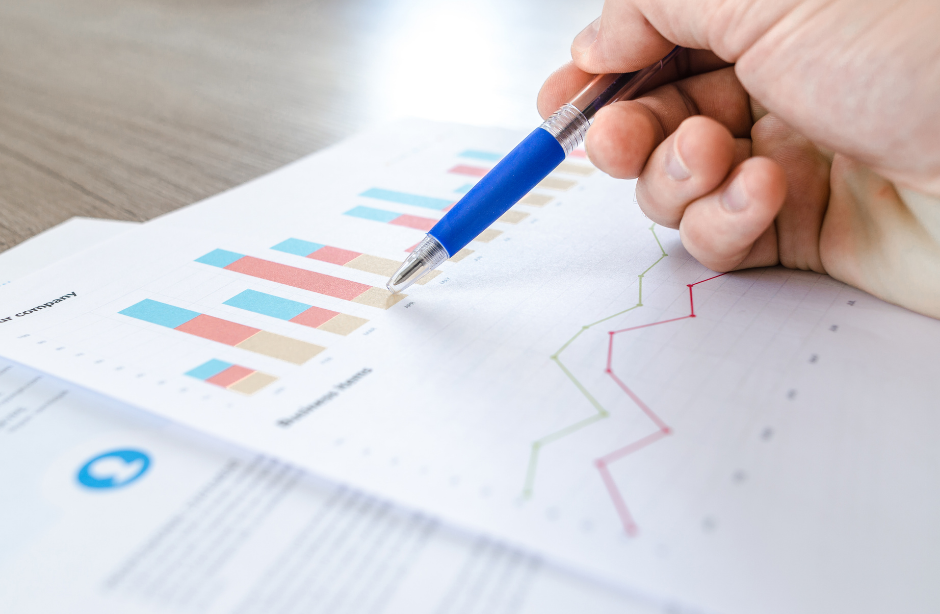 Crash Fact Books
This publication provides an in depth view of Indiana crashes, incorporating the more than 200 data items collected from officer crash reports submitted via ARIES and maintained by LexisNexis Risk Solutions and the Indiana State Police. The publication was prepared by the traffic safety research team at the Indiana University Public Policy Institute on behalf of ICJI.
County-level Crash Data
Each year, the traffic safety research team at the Indiana University Public Policy Institute prepares a report for ICJI summarizing detailed crash characteristics for each of Indiana's 92 counties.
2018 | 2017 | 2016 | 2015 | 2014 | 2013 | 2012 | 2011 | 2010 | 2009
Topical Fact Sheets
ICJI partners with IUPPI researchers to prepare an annual series of fact sheets on various aspects of Indiana traffic collisions, including alcohol-impaired driving and other dangerous driving behaviors, seatbelt use, child passenger safety, motorcycles, young drivers, non-motorists, and commercial vehicles. Fact sheets summarizing the most recent data available (2019) are provided below.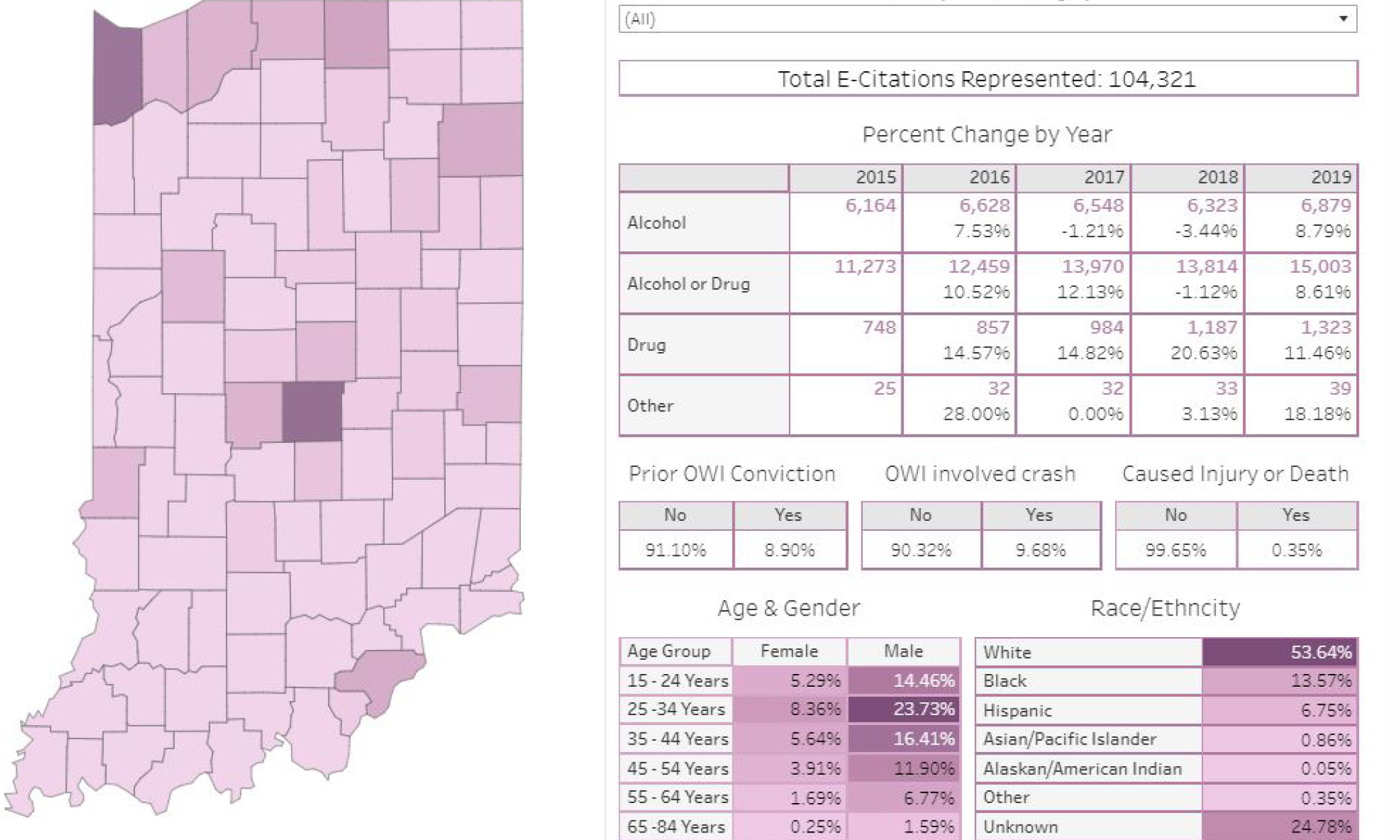 OWI Dashboard
This dashboard displays Operating While Intoxicated data in Indiana from 2016-2020.

View here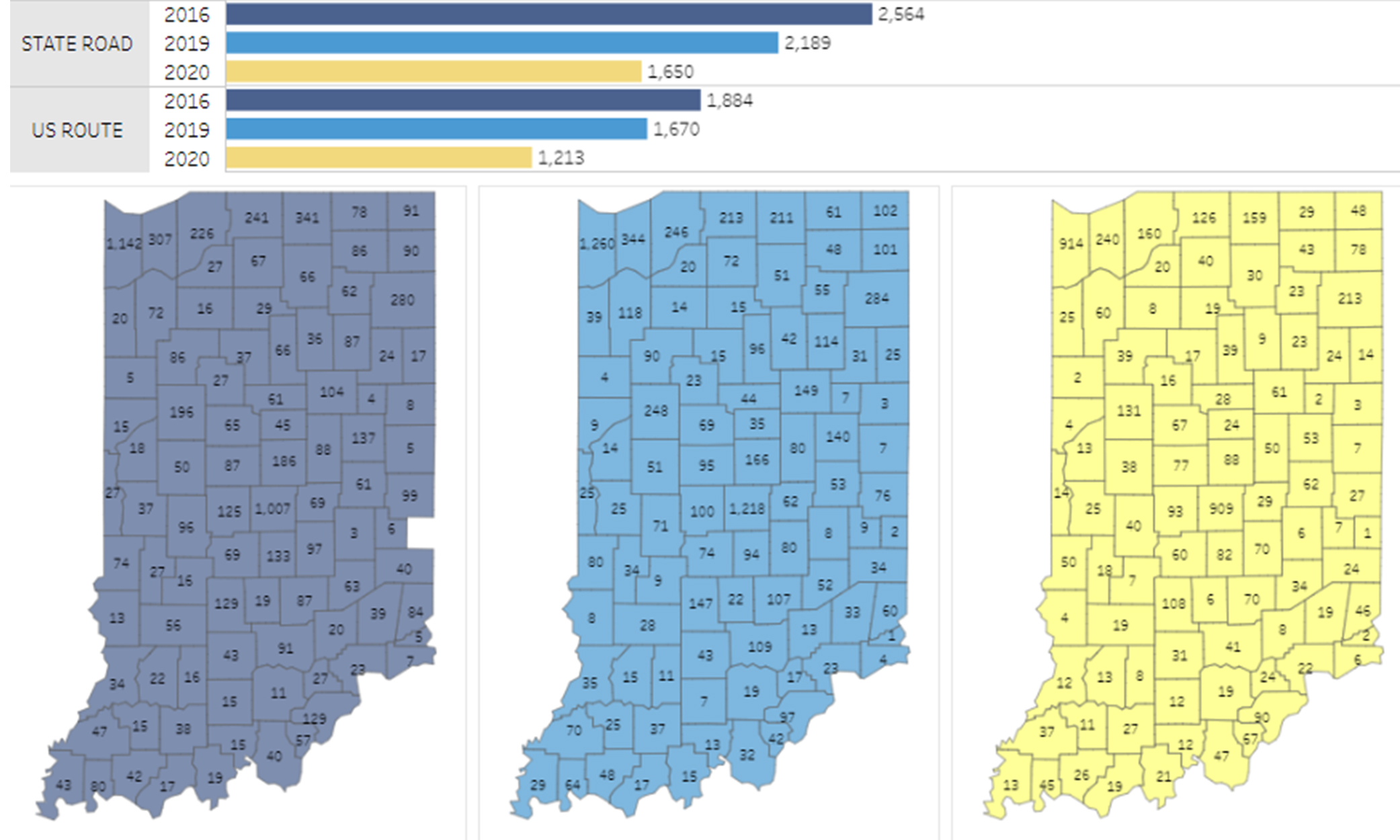 Speed Dashboard
This dashboard shows speed-related collisions on Interstates, State Roads, and US Routes for 2016, 2019 and 2020, using collision data obtained from ARIES.

View here
Crash Data Requests
Most data requests can be answered with the resources linked above. As part of its contract with Indiana State Police (ISP), LexisNexis Risk Solutions provides ARIES to state and local governments free of charge and charges a small fee for crash records and research requests.
Information about obtaining individual crash reports is on the ISP website. Research requests for custom crash statistic reports may be addressed to ARIES Support at aries.support@lexisnexisrisk.com or 866-495-4206. News media requests may be sent to the ICJI Communications Director. Requests for traffic citation and warning statistics should be addressed to the Indiana Office of Court Technology.