Driving Skills Exams Now Available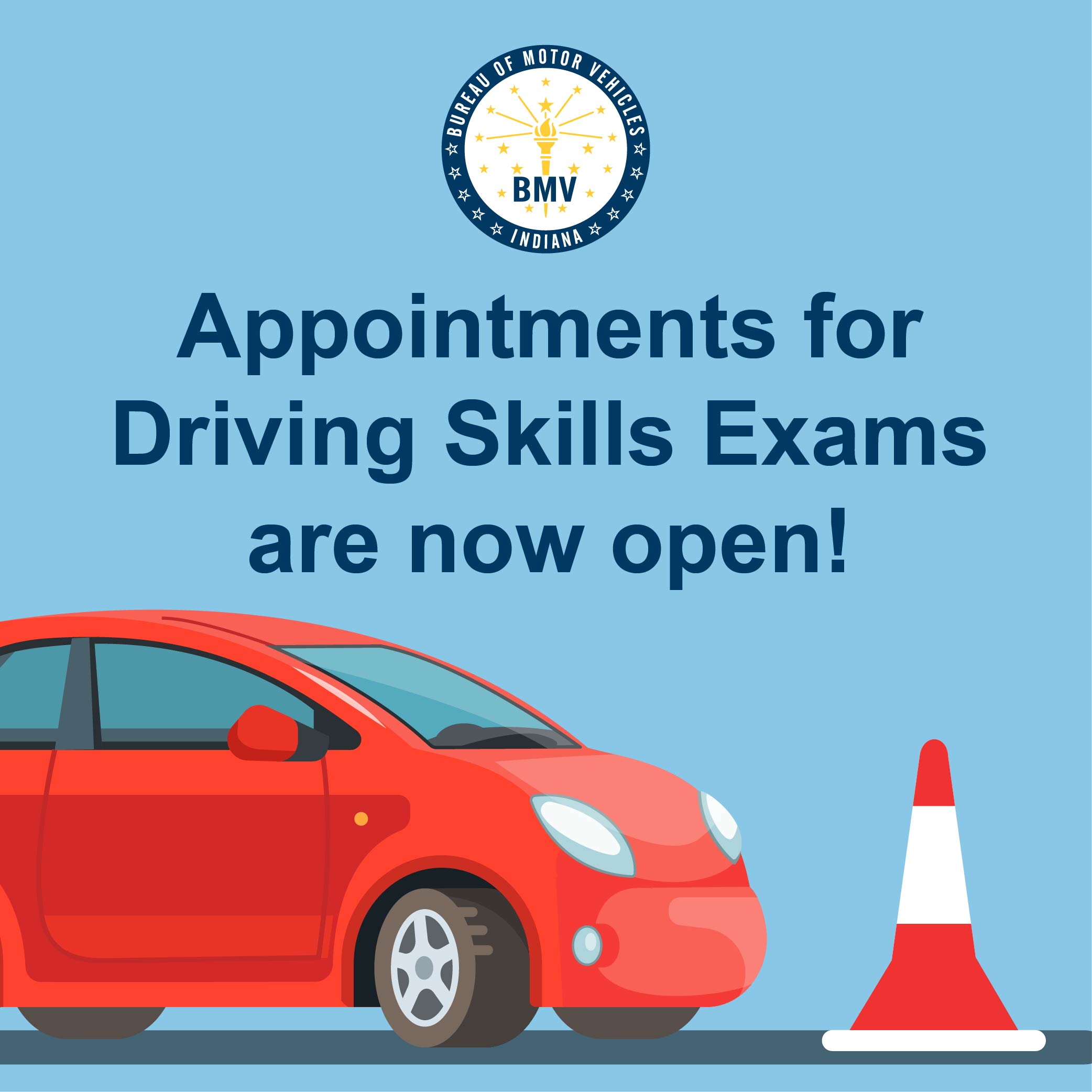 Appointments are required for driving skills exams and must be scheduled a minimum of 48 hours and maximum of 3 weeks in advance. The scheduler will be updated daily.
Your registration renewal is due soon!
Does your last name start with P, Q, R, or S?
Don't wait for the mail to arrive.
Get Email Notifications
Did you know the BMV offers email notification reminders for driver's license and registration renewals?
Sign up for electronic notifications from the BMV through your myBMV account.