Winchester Branch Hours Have Changed
The Winchester branch has changed its operating hours effective on Friday, November 1.
The new operating hours are Monday, Wednesday, and Friday from 8:30 a.m. to 5:00 p.m. The branch will be closed Tuesday, Thursday, Saturday and Sunday.
BMV Closed for Thanksgiving!
All BMV license branches will be closed on Thursday, November 28 and Friday, November 29 in observance of the Thanksgiving holiday. Normal branch hours will resume on the following Saturday, November 30. Have a safe and happy holiday!
Don't Miss a Moment and Upgrade to Real ID!
Get a Real ID at Our Mobile Branch in December!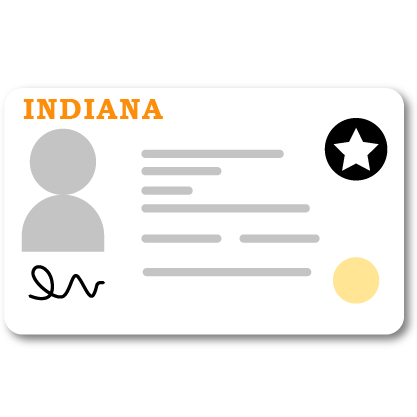 When: Wednesday, December 11
Time: 9:00 a.m. to 3:00 p.m.
Where: IGCS Conference Room 6
Schedule an appointment at the Mobile Branch and select "ROOM 6 DECEMBER 11". Credit and debit card payments only. Walk-in customers are welcome on a first-come, first-serve basis, with limited availability. For a list of required documents, please visit RealID.IN.gov.