Branches Open By Appointment Only
Select branches are now open by appointment only!
Available transactions are limited to those that must be done in a branch. All others should be done online, at a kiosk, or by phone or mail.
Get Email Notifications
Did you know the BMV offers email notification reminders for driver's license and registration renewals?
Sign up for electronic notifications from the BMV through your myBMV account.
Scheduled Maintenance for myBMV.com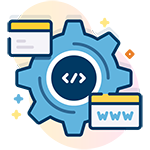 Please be advised that myBMV.com is scheduled for maintenance on Wednesday, June 10, 2020 and will be offline and unavailable from 6:30 PM EST to 11:00 PM EST. We apologize in advance for any inconvenience.