Phone and TV Service Discounts
T-Mobile
T-Mobile offers special savings for state of Indiana employees!
New T-Mobile Perks program for state of Indiana employees!
To activate service you can shop online: https://t-mo.co/3kuijwu, call 855-570-9947, or visit a local retail store and mention where you work!
Promotion requires verification by work email or proof of employment (examples: employee photo ID or paystub).
Requires activation on Magenta MAX Plan. (Our best plan with unlimited value and more!)
Offer Details: New Customers receives 15% off Magenta Max plans for up to 5 lines.
Existing T-Mobile Customers receive 15% off Magenta Max for up to 5 lines when they add one new voice line.
New Customers Requires port in from third party. (Sprint customers are not eligible unless they migrate to T-Mobile and add-A-line to qualify).
Must complete port in and verification of employment within 30 days of activation.
Can be combined with Carrier Freedom and Keep & Switch!
Questions? Contact your T-Mobile's Perks marketing manager, Robyn Forsythe, at robyn.2.forsythe@t-mobile.com

or call 855-570-9947.
View the current T-Mobile offers:
Cricket Wireless (Madison location)
State of Indiana employees can get up to four lines of data for $100 per month -- and other perks -- via Cricket Wireless. This offer is exclusive to the Madison, Indiana location. Learn more here.
HP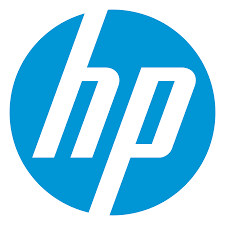 HP has teamed up with the State of Indiana to offer you the opportunity to purchase award-winning HP consumer products at discounted prices.
The HP Employee Purchase Program (EPP) offers HP consumer products at discounts typically up to 10 percent off starting prices. You can also take advantage of instant rebates, coupons, and HP home and home office sales promotions that combine with your EPP discount for a typical savings of 20 to 30 percent! Look for the EPP tag throughout the store to see your member savings. Use the code EP17047 when registering.
Click here for more.
Microsoft

Through eligible employers, the Microsoft Home Use Program provides the opportunity to score great prices on Office 365. Click here to get started.