Main Content
Article
Entertainment Discounts
Indianapolis Colts
It's a new era for the Indianapolis Colts as they look to build on last year's momentum and make a run at the AFC South title.
State of Indiana employees can save on each Colts home game at Lucas Oil Stadium this season.
Click here to choose your game and save.
Indiana Pacers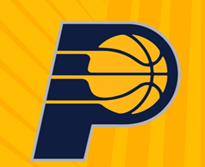 Celebrate the excitement of a new NBA season!
Check back throughout the season for more offers to catch the Blue & Gold at Bankers Life Fieldhouse.
Indiana Fever
The Indiana Fever will return to the court in 2020.
IUPUI Basketball
State of Indiana employees can save $5 on single game tickets for IUPUI men's basketball games for the 2019-20 season.
Click here to get started and use the code STATE when you buy tickets online through Ticketmaster. With the $5 discount all games except the Dec. 10 matchup with IU South Bend are only $10! The discount cuts the price of the Dec. 10 single-game tickets to only $5!
Indianapolis Indians Baseball
Watch this page and be sure to subscribe to Around the Circle for Indianapolis Indians offers in 2020 and beyond.
Fort Wayne TinCaps
The 2020 schedule is out right now for the Fort Wayne TinCaps. Check it out here, and watch this page for new state employee discounts to come.
Big Machine Vodka 400 at the Brickyard Powered by Florida-Georgia Line
Watch this page for discount info on the 2020 Big Machine Vodka 400 at the Brickyard.
Follow this link to choose up to 19 great Indy Fuel match-ups in the 2019-2020 season.
Indy Eleven
The Indy Eleven kicked their way into the Eastern Conference Finals in 2019. The excitement for 2020 is already building, so watch this page for future offers to catch the "Boys in Blue" next season!
OneAmerica 500 Festival Mini Marathon Mini-Mini
The 500 Festival mini-mini is the only kids run to take place at the Indianapolis Motor Speedway. The mini-mini is a timed fun run designed specifically for kids and provides Indiana's youth with an experience similar to the OneAmerica 500 Festival Mini-Marathon.
Check back in 2020 for new offers on this fun annual race.
Amusement Parks
"Pick Your Price" for best online savings! In the Fun Club store, there will be a calendar where you can pick your date to visit. Prices will vary throughout the season.
State employees, family and friends can receive our most discounted General Admission (non-group) tickets and Season Passes by visiting HolidayWorld.com/FunClub and using the username and password provided to STATE EMPLOYEES ONLY. Please request the information via email.
If you would like to book a Group Event or if you have questions, call 1-800-467-2682 or email Audrey Grote at agrote@holidayworld.com.
Indiana Beach has long been proof that there is, in fact, (much) more than corn in Indiana. Are you ready to visit this super, sensational, exciting, vacational Monticello attraction? Want to save money on park admission too? Check out this flyer to learn more.
It's beginning to look a lot like winter! Did you know you can enjoy all the fun of Kings Island throughout the holidays as well? Check out on this flyer for events details and ways to save.
Great Wolf Lodge
Cincinnati (Mason), Ohio
Kentucky Kingdom and Hurricane Bay
Kentucky Kingdom is introducing its sixth rollercoaster, the Kentucky Flyer, during the 2019 season. Check out this flyer to save on admission, and learn more about the park at kentuckykingdom.com.
Broadway in Indianapolis 2019-20
SEE THE BEST OF BROADWAY IN INDIANAPOLIS!
Tickets are available for all shows up until the day prior to opening night via print at home. Those who wish to have tickets mailed will need to order 10 days in advance of opening night. Tickets must be purchased online with a credit card and you have the power to select your own seats using the interactive seating charts online! To get started please follow the instructions below.

Access our Broadway In Indianapolis discount page by clicking button above or here
Select the show(s) you wish to attend and when prompted enter our passcode: INDIANATIX
Log into your current Ticketmaster.com Account or create a new one.
Follow prompts to fill in the required information to complete your order.
For best deals and availability, search Tues/Wed/Thurs/Sun Nights
Helpful Tips- Avoid using the back button and use the "Search Again" or "Continue Shopping" buttons. If you encounter an error message when clicking the link, please close your browser and try again. Should the offer not populate, please close your browser session and try again. This is likely due to your cookies settings. If you have any other questions or technical issues, please contact Chris.Schneider@broadwayacrossamerica.com.
Jurassic World Live Tour
Jurassic World comes to life for the first time in a touring arena show! Your trip to Isla Nublar takes a terrifying turn after the Indominus Rex escapes and causes chaos in the park! The adventure continues as you join forces with a team of scientists to unravel a corrupt plan and save Jeanie, an all-new dinosaur, from a terrible fate. Along the way, experience some of Jurassic World's most iconic dinosaurs including Blue the Raptor, Triceratops, Pteranodons and the mighty Tyrannosaurus rex!
Best of all, the Jurassic World Live Tour is coming to Bankers Life Fieldhouse Dec. 6 through 8!
State of Indiana employees can save by clicking here and using the special offer code, STATE19. You'll save $3 per ticket. Order now for best discounted tickets. Quantities are limited on discounted tickets and expire Dec. 6, 2019 or sooner depending on inventory.
State employees can also save on group tickets. Click here to learn more.
Butler Arts Center
Get ready for a brand new Butler Arts Presents season that joins the longstanding tradition and splendor of Clowes Memorial Hall with the intimacy of the Schrott Center for the Arts! Tickets to several performances are now available at a discount to state employees

Password: INSTATE
Discounts vary by performance. For questions contact the Butler Arts Center Box Office at 317-940-6444 or email clowesboxoffice@butler.edu Regular business hours are Monday-Friday 10 a.m. - 5 p.m. For more information about the performances visit theirwebsite at www.butlerartscenter.org.
Indiana Historical Bureau
A little known resource available to state employees, as well as the general public, is the Indiana Historical Bureau Book Shop in the State Library Building. Not only is it convenient for people working in the Indiana Government Center, but the Book Shop also offers state employees a 20 percent discount.
The Book Shop features resources about Indiana, and many books are written by Hoosiers. Topics include history, politics, government, genealogy, fiction, nature, cookbooks, biography, art, African Americans, American Indians, and women. There are also books for children and young adults. Other items of interest include sweatshirts, t-shirts, tote bags, postcards, state flags, and state seal stickers, to name a few.
For those interested in shopping at the Book Shop, it is located at 140 N. Senate, on the first floor of the State Library Building. Hours are 8 a.m. to 4:30 p.m. Monday through Friday. Shoppers may also phone, fax, or email their orders to the bookstore.
Some items are not subject to the 20 percent discount.
Indiana Historical Bureau
www.in.gov/history
Phone: 317.232.2535
Fax: 317.232.3728
Indiana State Museum
State of Indiana employees save at the Indiana State Museum!
$10 off new memberships. Visit the ticket counter or call 317-232-1637 to purchase.
10 percent off at the Farmers Market Cafe. Just show your state ID. The cafe is closed Mondays.
10 percent gift shop discount at all 12 locations. Show your state ID badge at the register to receive the discount.
10 percent discount on event rental space at the Indiana State Museum and all 11 State Historic Sites. Contact Erica Montgomery at eventplanning@indianamuseum.org or 317-233-9983 to schedule.
Rental fee waived for small agency staff meetings during weekday business hours at the Indiana State Museum and all 11 State Historic Sites. Contact Beth Breymier at bbreymier@indianamuseum.org or 317-233-8249 to schedule. The event is free for k-12 students and teachers/chaperones to attend.
Marengo Cave
State of Indiana employees will receive group rates of up to $6 off per person on combo adult walking tours.
Designated a US National Landmark, Marengo Cave offers two easy walking tours.
Open 9 a.m. to 5 p.m. daily with extended summer hours
Located at 400 E. SR 64 in Marengo.
State employees will need to present proof of employment with the state (i.e. state ID badge)
The discount is also extendable to employees' family members as well
For more information visit www.marengocave.com/

Children's Museum of Evansville (cMoe)
The Koch Family Children's Museum of Evansville (cMoe) has a buy one admission, get one admission free offer to state employees! 18,000 square feet of galleries and exhibits that offer hands-on experiences which spark the curious minds and imaginations of children and their families.
Popular activities include 5th Street Theater, Quack Factory's Wet Deck, Moe's Construction Zone, and musical instruments including a laser harp. Open: Tuesday through Saturday: 9 a.m. to 4 p.m. Extended evening hours every Thursday until 7 p.m. Sunday: Noon to 4 p.m.
Located at 22 S.E. Fifth Street, Evansville, IN 47708. Visit www.cmoekids.org/ for more information!
If you have any questions about this discount, please contact Ashley McReynolds at 812-464-2663, ext. 228.
Employees must show State I.D.to redeem this offer and is only valid for state employees only. There is no expiration date at this time.
Colonial Oaks Golf Club
State of Indiana employees will receive a discount at Colonial Oaks Golf Club.
Colonial Oaks is open from sun-up to sundown from mid-March through mid-November. Discount includes a $28 golf cart rental and 18 holes of golf. Offer good for state employees only who must show state-issued ID. Discount may not be used for outings or league play. Call ahead to set up a tee time and mention this discount. Discount does not expire.
The course is located at 8218 Hugenard Rd., Fort Wayne, IN 46818.
Visit colonialoaksgc.com or call Pat Riley 260-489-5121 for more information.
Bass & Bucks
State of Indiana employees will receive a discount at Bass & Bucks.
Located at 4890 W. Millcreek Pike Lot 1 in Wabash, Bass & Bucks is open from 9 a.m. to 6 p.m., seven days a week.
Each Friday, state employees will receive 10 percent off all accessories and free use of the site's rifle range. Offer good for state employees only who must show state-issued ID. Discount does not apply to firearms or bows.
Website: bassandbucks.com
For more information call Glen Butcher at 260-571-2300 or email at bassandbucksinc@gmail.com.