Article
Section
Entertainment Discounts
Indiana Pacers
The 2018-19 Indiana Pacers season is underway! Check back often for possible information on future ticket discounts.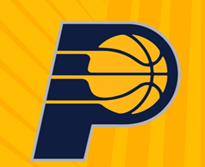 Indiana Fever
The Indiana Fever will return to the court in May 2019!
Indianapolis Indians Baseball
The Indianapolis Indians will return to Victory Field in 2019!
Indy Eleven
The Indy Eleven will return to the pitch at Lucas Oil Stadium in 2019!
IUPUI Jaguars Basketball
State of Indiana employees can catch IUPUI Jaguars men's basketball home games this season for only $10 each. Use the code "STATE" through this Ticketmaster link to access the discount. The season
begins Saturday, Nov. 10 with "Military Appreciation Day." Those who present a military ID at the box office will receive two complementary tickets. That offer is not available online.
Indy Fuel
Indy Fuel State Employee Discount Nights
Number of plan events: 19
The Indy Fuel and the State of Indiana have teamed up, and would like to invite you, your family and friends to see the Indy Fuel! Join us for an exciting night of Fuel hockey!
Follow this link to get started.

--Select NONE as your delivery option for tickets to be left at WILL CALL on the date of the selected game.

--All seats are selected on a best available basis per price level selected.

--Contact Jake Friedman at 317-608-2693 or email jfriedman@indyfuelhockey.com with any questions
Harlem Globetrotters
Get ready to see the magic and fun of the internationally-famous Harlem Globetrotters at the Ford Center in Evansville Wednesday, Dec. 5, 2018!
State of Indiana employees can save up to 30 percent on ti
ckets by using the code RONALD.
To secure your tickets and save money on your order, contact Ronald Martin at 678-497-1864 or by email at martin@harlemglobetrotters.com.
Click here to order tickets online.
Important: Final orders are due by noon Nov. 21, 2018. Discount tickets are limited and may sell out prior to the deadline.
Check out this flyer for ticket prices and more information.
But that's not all!
The world famous Globetrotters will also be coming to Indianapolis for two exciting, family-friendly shows of basketball magic at its best!
State of Indiana employees can save up to $22 per ticket on either of those games scheduled for Jan. 18 and 21, 2019, at Bankers Life Fieldhouse!
To receive the discount, just enter the code RANDY.
To secure your tickets (they'll go faster than a Meadowlark Lemon fastbreak!) contact Globetrotters representative Randy Robinson II at 678-497-1879 or email him at rrobinson@harlemglobetrotters.com.
Check out this flyer for details and click here to order tickets online.
Amusement Parks
• "Pick Your Price" for best online savings! In the Fun Club store, there will be a calendar where you can pick your date to visit. Prices will vary throughout the season.
State employees, family and friends can receive our most discounted General Admission (non-group) tickets and Season Passes by visiting www.holidayworld.com/funclub and using the username and password provided to STATE EMPLOYEES ONLY on the State Personnel Department Intranet discount page. If you can't access the INSPD Intranet from your work location, please request the information via email.
2018 Details
Fun Club "Any Day"– $45.99 General Admission / $38.99 U54" & Senior 60+
Fun Club General Admission Pricing is always $3.00 less than Online Price
Fun Club June Sundays General Admission Price is only $39.99
2018 gate price is $49.99 General Admission/$38.99 Under 54" and Senior 60+
No administration needed; all transactions are conducted securely online
No storing and tracking paper tickets
No collecting money and no invoices to pay
Bypass the ticket window
Indiana Beach has provided an offer to save $13 on one day admission tickets during the 2018 season. Click this flyer for more details.
Tickets are $38 per any day ticket for ages 3 and up. Children 2 and under are free. You can also get a Two Day ticket for $65. Check the website for other specials including Ride & Refresh tickets.
The link, username and password is available to STATE EMPLOYEES ONLY on the State Personnel Department Intranet discount page or you can request the code via email.
2018 tickets available
Six Flags in St. Louis offers an online purchase program with not only substantial savings, but allows you to "print and go" so you have your ticket in hand when you get to the park with no waiting in the line to purchase tickets. Six Flags offers a few different promotions on the ticket site. Current pricing for the discount tickets is $43.99 for 3-day advance purchase or $46.99 general admission.
Username: INSTATE
Password: SixFlags8
Password is case sensitive.
Great Wolf Lodge
Cincinnati (Mason), Ohio
Broadway in Indianapolis 2018-19
SEE THE BEST OF BROADWAY IN INDIANAPOLIS!
Updated information to come
The 2018-19 Broadway in Indianapolis will soon be announced.
Tickets are available for all shows up until the day prior to opening night via print at home. Those who wish to have tickets mailed will need to order 10 days in advance of opening night. Tickets must be purchased online with a credit card and you have the power to select your own seats using the interactive seating charts online! To get started please follow the instructions below.

Access our Broadway In Indianapolis discount page by clicking button above or here
Select the show(s) you wish to attend and when prompted enter our passcode: INDIANATIX
Log into your current Ticketmaster.com Account or create a new one.
Follow prompts to fill in the required information to complete your order.
For best deals and availability, search Tues/Wed/Thurs/Sun Nights
Helpful Tips- Avoid using the back button and use the "Search Again" or "Continue Shopping" buttons. If you encounter an error message when clicking the link, please close your browser and try again. Should the offer not populate, please close your browser session and try again. This is likely due to your cookies settings. If you have any other questions or technical issues, please contact Chris.Schneider@broadwayacrossamerica.com.
Butler Arts Center
Get ready for a brand new Butler Arts Presents season that joins the longstanding tradition and splendor of Clowes Memorial Hall with the intimacy of the Schrott Center for the Arts! Tickets to several performances are now available at a discount to state employees

Password: INSTATE
Discounts vary by performance. For questions contact the Butler Arts Center Box Office at 317-940-6444 or email clowesboxoffice@butler.edu Regular business hours are Monday-Friday 10 a.m. - 5 p.m. For more information about the performances visit theirwebsite at www.butlerartscenter.org.
Show your State ID to receive up to half price on tickets priced $35 and higher, minimum ticket price locking in at $25 each.
This discount offer is valid for any performance through the end of the 2018 season, with the exception of The Town Mouse and Country Mouse. For the rest of the 2018 show, the discount gets you half price off of their ticket, the exception being that it will not take a ticket price below $25.00. For example, a $60 ticket will go down to $30, but a $35 ticket will only go down to the minimum of $25.
Employees can get this discount by calling the IRT ticket office at (317) 635-5252, or stop by the box office. To receive their tickets, please present your State Employee ID at the time of pick-up.
Disney On Ice
Disney On Ice presents Mickey's Search Party Jan. 3 to 6, 2019 in Bankers Life Fieldhouse.
State of Indiana employees can use the promo code 8STATE
here
.
Order now for best seating. Limit eight tickets per household. For questions or larger orders, email indygroupsales@sbcglobal.net.
Indiana Historical Bureau
A little known resource available to state employees, as well as the general public, is the Indiana Historical Bureau Book Shop in the State Library Building.
Not only is it convenient for people working in the Indiana Government Center, but the Book Shop also offers state employees a 20 percent discount.
The Book Shop features resources about Indiana, and many books are written by Hoosiers. Topics include history, politics, government, genealogy, fiction, nature, cookbooks, biography, art, African Americans, American Indians, and women. There are also books for children and young adults. Other items of interest include sweatshirts, t-shirts, tote bags, postcards, state flags, and state seal stickers, to name a few.
For those interested in shopping at the Book Shop, it is located at 140 N. Senate, on the first floor of the State Library Building. Hours are 8 a.m. to 4:30 p.m. Monday through Friday. Shoppers may also phone, fax, or email their orders to the bookstore.
Some items are not subject to the 20 percent discount.
Indiana Historical Bureau
www.in.gov/history
Phone: 317.232.2535
Fax: 317.232.3728
Indiana State Museum
State of Indiana employees save at the Indiana State Museum!
$10 off new memberships. Visit the ticket counter or call 317-232-1637 to purchase.
10 percent off at the Farmers Market Cafe. Just show your state ID. The cafe is closed Mondays.
10 percent gift shop discount at all 12 locations. Show your state ID badge at the register to receive the discount.
10 percent discount on event rental space at the Indiana State Museum and all 11 State Historic Sites. Contact Erica Montgomery at eventplanning@indianamuseum.org or 317-233-9983 to schedule.
Rental fee waived for small agency staff meetings during weekday business hours at the Indiana State Museum and all 11 State Historic Sites. Contact Beth Breymier at bbreymier@indianamuseum.org or 317-233-8249 to schedule. The event is free for k-12 students and teachers/chaperones to attend.
Marengo Cave
State employees will receive $5 off a ticket for both adult tours - $25 value for $20
Designated a US National Landmark, Marengo Cave offers 2 easy walking tours
Open 9-5 daily with extended summer hours
Located at 400 East State Road 64 Marengo, IN 47140
State employees will need to present proof of employment with the state (i.e. state ID badge)
The discount is also extendable to employees' family members as well
For more information visit www.marengocave.com/
Children's Museum of Evansville (cMoe)
The Koch Family Children's Museum of Evansville (cMoe) has a buy one admission, get one admission free offer to state employees! 18,000 square feet of galleries and exhibits that offer hands-on experiences which spark the curious minds and imaginations of children and their families.
Popular activities include 5th Street Theater, Quack Factory's Wet Deck, Moe's Construction Zone, and musical instruments including a laser harp. Open: Tuesday through Saturday: 9 a.m. to 4 p.m. Extended evening hours every Thursday until 7 p.m. Sunday: Noon to 4 p.m.
Located at 22 S.E. Fifth Street, Evansville, IN 47708. Visit www.cmoekids.org/ for more information!
If you have any questions about this discount, please contact Ashley McReynolds at 812-464-2663, ext. 228.
Employees must show State I.D.to redeem this offer and is only valid for state employees only. There is no expiration date at this time.
Colonial Oaks Golf Club
State of Indiana employees will receive a discount at Colonial Oaks Golf Club.
Colonial Oaks is open from sun-up to sundown from mid-March through mid-November. Discount includes a $28 golf cart rental and 18 holes of golf. Offer good for state employees only who must show state-issued ID. Discount may not be used for outings or league play. Call ahead to set up a tee time and mention this discount. Discount does not expire.
The course is located at 8218 Hugenard Rd., Fort Wayne, IN 46818.
Visit colonialoaksgc.com or call Pat Riley 260-489-5121 for more information.
Bass & Bucks
State of Indiana employees will receive a discount at Bass & Bucks.
Located at 4890 W. Millcreek Pike Lot 1 in Wabash, Bass & Bucks is open from 9 a.m. to 6 p.m., seven days a week.
Each Friday, state employees will receive 10 percent off all accessories and free use of the site's rifle range. Offer good for state employees only who must show state-issued ID. Discount does not apply to firearms or bows.
Website: bassandbucks.com
For more information call Glen Butcher at 260-571-2300 or email at bassandbucksinc@gmail.com.
Fitness