Article
Section
Employee Discounts
Enterprise Rent-A-Car/National Car Rental

Enterprise Rent-A-Car and National Car Rental offers rentals for personal use for state employees.
Discount is to be used by State of Indiana Employees.
Discount is to be used at all Enterprise Rent-A-Car and National Car Rental locations.
Normal rental qualifications apply.
To be used for employees using their own credit card.
Employees need valid drivers license, reservation number and credit card.
Use account number 08S3001 when making reservations in Indiana. Use accountnumber XZ08D31 for rentals originating outside of Indiana.
Three Ways to Make a Reservation
Call your local branch and provide account code (see above).
Use the Internet

Go to www.enterprise.com

Type in account code (see above).

Go to www.nationalcar.com

Reference contract id (see above).

Voice (phone) Reservations

Enterprise Rent-A-Car

800-593-0505
Provide account code (see above).
Contact Enterprise Rent-A-Car
If you have questions about a personal use rental, please contact Enterprise.
E-mail: Jeffrey.M.Franssen@erac.com
Phone: 317-654-8649
AVIS Car Rental

With special employee discounts and the highest levels of service there's never been a better reason to rent with Avis!
Offer: UP TO 25% OFF
Code: (AWD) code: D134107
Discount website: www.avis.com/car-rental/profile/go.ac?D134107
BUDGET Car Rental

Budget-Rent-A-Car is one of the leading, most trusted providers of affordable and reliable car rental for the value-minded consumer.
Offer: UP TO 25% OFF
Code: BCD number: Z408904
Discount website: www.budget.com/budgetWeb/html/bridge/assoc/index.html?Z408904
HERTZ Car Rental
Hertz offers savings and benefits wherever you rent — with 1,000 airport locations and over 1,000 locations across the country.
Offer: UP TO 15% OFF
Code: CDP#: 1742729
Discount website: http://retailcodes.com/retailers/hertz
Aadvanced Limousines

Aadvanced Limousines offers Ground Transportation & Chauffeured Car service, serving all of Indiana 24/7/365.
Offer: 5% off to any service booked with promo code "INSTATE" available to use online, in person or over the phone
Location: Southeast Side of Indy at 8614 Southeastern Ave, Indpls IN 46239
Contact: 317-716-1201 or limo@317limousines.com
www.317limousines.com
Employees will need proof of employment with the State of Indiana ("Employees must show state issued ID or recent paycheck stub"). Offer is for good for only state employees, (they must be the one reserving).
Black out dates may apply, such as: Saturday's in April & May, New Years Eve, Sunday of Memorial Day Weekend & National Holiday's

Indianapolis International airport is servicing 7.2 million people per year, averaging 690 departures per month making parking difficult to find. All traveling employees are encouraged to register below for a Fast Park Card- they are a preferred parking vendor. The card will GUARANTEE you parking with no reservation required at Fast Park & Relax- and it's FREE!
As travel numbers begin to peak, Fast Park will turn away the general public making room for members (Please have your parking card with you when traveling). Fast Park members receive the Lowest Rate Available for COVERED Parking at Indianapolis International Airport.
It's an easy way to save money on travel expenses!
REGISTER HERE FOR YOUR PARKING CARD: http://enrollnow.thefastpark.com/fa0e5e44-b67a-4c32-a32d-e02db7d295fc
And all the great services Fast Park provides:
FREE PARKING accumulated with each day parked (Reduces your rate by more than $1/day)!
24 Hour Shuttles
Pick Up/Drop Off at the trunk of your car.
Secured Facility
Guaranteed Parking
Convenient Location
Assistance with dead batteries, lock outs, flat tires, etc. at no charge.
Online Access for Receipts & Free Day Certificates
Free Bottled Water and an Indy Star Newspaper!
Electric Car Charging Stations.
Contact: Tonya Scully
Marketing Manager
Fast Park & Relax
8550 Stansted Road
Indianapolis, IN 46221
Office: 317-241-7275
tscully@thefastpark.com
Indiana Historical Bureau
Bookstore offers 20% discount to state employees
A little known resource available to state employees, as well as the general public, is the Indiana Historical Bureau Book Shop in the State Library Building. Not only is it convenient for people working in the Indiana Government Complex, but the Book Shop also offers state employees a 20% discount. Some items are not subject to the 20% discount.
The Book Shop features resources about Indiana, and many books are written by Hoosiers. Book topics include history, politics, government, genealogy, fiction, nature, cookbooks, biography, art, African Americans, American Indians, and women, There are also books for children and young adults. Other items of interest include sweatshirts, t-shirts, tote bags, postcards, state flags, and state seal stickers, to name a few.
For those interested in shopping at the Book Shop, it is located at 140 N. Senate, on the first floor of the State Library Building. Hours are Monday through Friday from 8 am to 4:30 pm. Shoppers can also phone, fax, or email their orders to the bookstore.
Indiana Historical Bureau
www.in.gov/history
Phone: 317.232.2535
Fax: 317.232.3728

Link to the online Book Shop
Indiana Comfort Systems, LLC
189 S. Main Street
Spencer, IN 47460
indianacomfort.com
Don Perry, Owner
Phone # 1: 812-325-2390 (Monroe County)
Phone # 2: 812-828-9790 (Owen County)
We are a full service HVAC contractor.
Factory authorized dealer for TRANE and CARRIER Brands of heating and cooling equipment.
We offer Industrial, Commercial, and Residential Heating and Cooling service, maintenance, and installations.
Normal hours: 7:30 a.m. - 4:30 p.m.
Emergency Service for established customers only, 24 hours/7 days a week
Offering a 10% discount across the board
We are based in Spencer, IN and currently serve customers in Spencer, Ellettsville, and Bloomington.
The offer is for state employees and their family and friends.
No expiration date.
Terms: discounts and pricing shall be discussed and agreed upon BEFORE work commences. Participants shall identify themselves in advance to receive discounted pricing.
The Tile Shop
Imagine · Design · Create, at central Indiana's largest showroom of ceramic, porcelain, and natural stone tiles. Full kitchen and bath displays on site. Trained design consultants on staff to turn your dream home into a reality.

Hours of operation are 7am-9pm M-F, 9-5:30 Sat, 11-5 Sun.
State Employees may receive a 15% discount on your purchase.
Visit our website: www.tileshop.com
Fax: (317)845-9617
Contact information: phone (317) 845-4241
Troy Ware, Sales Consultant: email: tware.tileshop@bluetie.com
No expiration date.
This offer is good for state employee and their family with proof of employment
Excludes discounted or specially priced material
McNamara Florist
Full-service florist offers 10% discount on Web orders only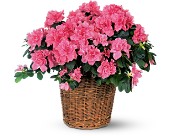 www.mcnamaraflorist.com/
Enter code: ISE
No expiration
Offer good for State Employees only.
Contact Info: 317-579-7900 or 800-579-7910
customerservice@mcnamaraflorist.com
Retail Hours: Mon-Sat 9:00 AM - 6:00 PM
Sun. 12:00 - 5:00 PM
Retail Locations:
6111 E. 61st Street, Indianapolis 46220
301 E. Carmel Drive, Carmel 46032
3969 E. 82nd Street, Indianapolis 46240
2902 W. 86th Street, Indianapolis 46268
11840 N. Allisonville Road, Fishers 46038
862 S. State Rd. 135, Greenwood 46142
4322 DeForest Ave, Ft. Wayne 46809
IndyFeral Inc.
IndyFeral Inc. is a 501(c)(3) non-profit organization dedicated to finding and providing resources in central Indiana to control the stray and feral cat population through humane means. As part of our belief in respect and compassion for all living creatures, IndyFeral Inc. seeks to reduce stray and feral (wild) cat overpopulation through the non-lethal method of Trap-Neuter-Return (TNR), not "trap and kill."
To date, the number of feral cats fixed since IndyFeral began in 2002 is 2,580.
IndyFeral is offering 10% discounts to state employees on spay/neuter services for stray and feral cats you may currently be feeding and caring for. The usual fee per cat for this service is $20 and includes spay/neuter surgery, distemper and Rabies vaccination, and Revolution flea treatment. As a state employee your charge would be $18 for these same services.
Our trained volunteers will assist in trapping the cat(s), transporting to and from surgery, recovery after surgery, and return them back where they were trapped which is what they know as their home. IndyFeral currently has volunteers staffing all of Marion county and a few surrounding counties. If we don't have volunteers in your county, we can still provide assistance for you to help your stray cats.
When you call the 'Feral Line' at 317-596-2300, you get a recording, so be prepared to provide us with your name, address, phone number(s), and number of cats you have. And be sure to mention in your message that you are a state employee.
To learn more about our organization, visit www.indyferal.org/
We look forward to being of assistance to all the caretakers of this forgotten segment of the cat population.
It's All About the Cats!
Thank you.
Lisa Tudor
President, IndyFeral Inc.
317-596-2300
Jackson's Clock Works
Jackson's Clock Works provider of clock repair all over the U.S., proudly offers the employees of the state of Indiana a 10% Discount (employee I.D may be required) on repair fees for:
Clocks
Music Boxes
Victrolas
Antique Wind-up Toys
Clock Repair for all mechanical Antique and Modern clocks.
www.jacksonsclockworks.com/in_state_emp.htm

4853 E. County Road 150 N.
Avon, IN 46123
(317) 222-1198
clockmandan@jacksonsclockworks.com
Hours of operation vary. Please contact us for specifics, as well as FREE estimates.
Moriarty's Jewelry of Crown Point
10% discount for state employees and family/friends
Use coupon code INDIANA. Discount good on online purchases. Specializes in family and birthstone jewelry in gold and platinum.
Website: www.mothersfamilyrings.com/
Contact: e-mail: moregems@ureach.com | phone: (219) 662-1390
Our Promise Rings
Location:
126 South Main St.
Crown Point, IN 46307
Open 9am - 5pm (M-F), 10am - 3pm (Sat)
Phone Number: 1-800-348-4499
Web site: http://www.ourpromiserings.com/
Our product line includes engagement rings, promise rings, and bands in sterling silver, gold and platinum.
Use coupon code INDIANA during checkout to receive 10% off your entire order. Offer good for state employees and their family and friends. Offer is available online only.
Steve's Flowers and Gifts
"Never Pay Retail for Flowers Again" with Steve's Flowers and Gifts VIP Program. This program offers a variety of savings for state employees. Employees must sign up, and place an initial order before receiving the following benefits. The following list of discounts apply to state employees that become VIP Members:
10% OFF all Internet Orders at http://www.stevesflowers.com/
30% OFF every in-store purchase of loose, fresh-cut flowers
10% OFF all non-floral in-store merchandise
10% OFF all gift cards
Save $7.00 on wire fees going to city area
Receive our monthly newsletter free "The Floral Buzz"
FREE delivery to all local funeral homes
And that is not all.....state employees also receive:
A FREE seasonal wrapped bouquet for signing up
$20.00 in coupons
Personalized VIP card
If you order flowers many times a year, or just occasionally, our VIP program will save you over and over. For a one time fee of just $6.95, we can send this package to your door to start saving immediately. Just after one order of saving with your delivery charge or wire charge, you can recoup the cost of the program.
Two locations:
Steve's Flowers and Gifts
3150 E. Thompson Rd.
Indianapolis, IN 46227

Steve's Flowers and Gifts
2900 Fairview Pl.
Greenwood, IN 46142
Steve's VIP Program does not expire. State employees do not need to show proof of employment, they just need to mention our VIP Program to any of Steve's team members to become a member. The offer is good for state employees and family members. Discounts are not applied to other discounted specials.
Best Price Nutrition
5% off all purchases through http://www.bestpricenutrition.com/ with coupon code GOINDIANA. Contact information in case of questions or concerns - (219) 865-1212, jbrooks@bestpricenutrition.com
Use coupon code GOINDIANA during checkout to receive 5% off. Offer good for state employees and their family and friends. Offer is available online only.
Jack Rubenstein Flooring
Wholesale Flooring (carpet, hardwood, laminate, tile, vinyl)
45% off all carpet and carpet pad
25% off all hardwood surface flooring (hardwood, laminate, tile, vinyl
Hours
8 a.m. – 5 p.m. Monday –Friday (open some Saturdays, call ahead)
Locations
ProSource Wholesale
5231 Oak Grove Road
Evansville, IN 47715

8001 Castleway Drive
Indianapolis, IN 46250
1020 East McKinley Ave
Mishawaka, IN 46545
Contact Information
web: http://www.jlrwholesale.com/
e-mail: Jennifer Zulkosky, Owner
jzulkosky@jlrwholesale.com
sales@jlrwholesale.com
phone: 1-800-928-5355
Discount information
Available at the following ProSource Wholesale locations – must state referred by Jack Rubenstein Wholesale.
Employees must show state identification or paystub from the last 30 days and state they were referred by Jack Rubenstein Wholesale to gain access to the showroom.
Offer good to state employees, their families and friends. Those not employed by the state must bring a copy of a state identification badge or paystub.
Schneider Heat & Air Inc.
201 W. Franklin
Evansville, IN 47710
www.callschneider.com/
Contact: (Toll Free 1-888-467-2665)
812-428-2665
Heating; air conditioning; commercial refrigeration; repair or replacement
24 Hr Service; Office Hours are 7:30 a.m. – 4:30 p.m.
15% discount on parts and labor. This discount is not good with any other offer/coupon.
Employees need to bring an id badge or recent paycheck stub for proof of employment.
This offer is for state employees only and not good with any other offer.
Offer expires: December 31, 2014
Precision Garage Door Service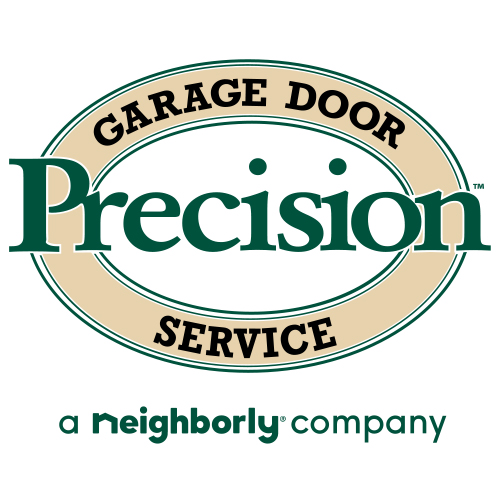 State Employees will save 10% Off.
Offer is to be used by State Employees Only.
Cannot be combined with any other offers.
Products/Services: garage doors, garage door openers, garage door springs, garage door repair, garage door opener repair, garage door spring repair, garage door replacement, garage door installation
Two Locations:
10080 E 121st St. #106, Fishers, IN 46037
Hours: M - F: 7:30am - 5:30pm, Sat: 9 am - 2 pm, Sun: Closed
Email: receive@garagedoorindianapolis.com
Phone: 317-846-2332
garagedoorindianapolis.com
3404 Metro Park Drive N Suite C, Fort Wayne, IN 46818
Hours: Monday - Sunday: 8 am - 8 pm
Email: customerservice@precisiondoorfortwayne.com
Phone: 260-484-2535
precisiondoorfortwayne.com
Candles and Such

Featuring Swan Creek, Yankee, Mc Call's & Warm Glow, Boyds, Fireside, Country Home Creations, Purses, Barn Stars, Signs, Garland, Americana, Home Decor, Gift Baskets, Plus Many More Great Items.
Percentage of savings: 10% discount (no other coupons or discounts)
Location: 2243 North Lafayette Avenue, Terre Haute 47805
Phone: 812-466-1300
Email: CandlesAndSuchIN@aol.com
Store Hours: 10 a.m. - 6 p.m. Monday - Friday; 10 a.m. - 3 p.m. Saturday
Good for State of Indiana employees and family member present with the employee.
Must show state issued ID or recent paycheck stub
Shadeland Flower Shop
20% discount on any item purchased in store of by phone
Location:
6935 Lake Plaza Dr., Suite B-10
Indianapolis, IN 46220
Questions: Contact Diane Harmon at (317) 849-8011
Hours: Monday-Friday 9 a.m.-5 p.m.; Saturday 9 a.m.-1 p.m.
No expiration date on discount
Mention order is from a state employee
Offer good for employees, family and friends
No exclusions
Cornerstone Alarm and Security
15% Indiana Government Employee Discount from posted online rates at http://www.cascctv.com/ under "Home Security Systems".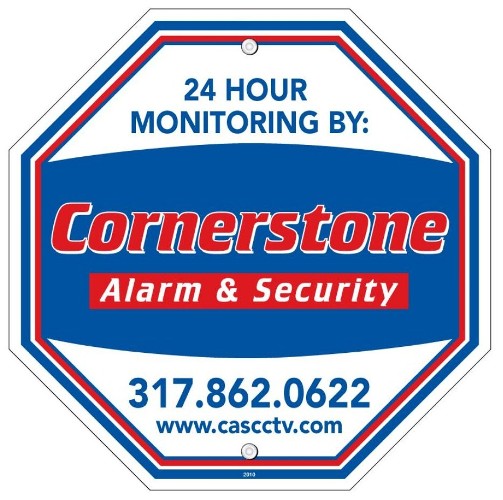 The monitoring services we provide are through the UL Certified Monitoring center. They monitor over 850,000 accounts and have a five star service rating. Being a dealer for Monitronics enables us to offer the discounted rates to Indiana state employees. What our clients will enjoy is the service and support of a locally owned company. Many companies offer alarms as we do, ADT, Broadview, Guardian, etc, I do believe that one would find us very competitive with the offered 15 percent discount. We use Honeywell alarm panels.
Yet where we really "shine" is our ability to bring on accounts that are no longer under an alarm contract. This is cost effective for the homeowner to evaluate the existing system and then offer a NO LONG TERM CONTRACT agreement. Normally our competitors promote upgrades when generally the existing alarm panel installed works fine.

The other surveillance products we carry will also be discounted for the Indiana Government Employees NO LESS THAN 10 percent.
Jamco Inc.
10% State employee discount on collision auto repair, total car painting, and repairs located at 1875 Shelby Street in Indianapolis.
Hours are Monday to Friday 8 a.m. to 6 p.m. Offer for state employees, friends and family members.
Contact: Jim McConkey, Owner at (317) 786-2841
One Click Ventures
One Click Ventures is owned and operated out of Greenwood, Ind. The company specializes in selling eyewear online through the following stores and is offering state employees a discount for each:
Readers.com
Reading glasses, reading sunglasses, computer glasses, and reading bifocals -- including more than 600 options priced at $20 or less.
Employee discount: 15% off purchases, no expiration date and no proof of employment needed. Employees need only enter the code "INDIANA" in the promotional code/coupon box at checkout, or they can call and mention the code to customer service representatives.
Offer is available to state employees and their family and friends.
Website: http://www.readers.com/
Phone: 1-800-210-3975
SunglassWarehouse.com
Sunglasses for all lifestyles and activities -- including more than 1,000 styles and colors -- priced at $20 or less.
Employee discount: 15% off purchases, no expiration date and no proof of employment needed. Employees need only enter the code "INDIANA" in the promotional code/coupon box at checkout, or they can call and mention the code to customer service representatives.
Offer is available to state employees and their family and friends.
Website: http://www.sunglasswarehouse.com/
Phone: 1-800-559-4209
Lefler Collision & Glass Repair Centers
$50 off collision repair services or deductible

Four locations
Evansville North: 1325 Maxwell Ave., Evansville, IN 47711 Phone: 812-402-4044
Evansville West: 704 N. Wabash Ave., Evansville, IN 47712 Phone: 812-423-4044
Newburgh: 8600 Ruffian Ln., Newburgh, IN 47630 Phone: 812-490-4044
Henderson, KY: 197 US Hwy 41 S, Henderson, KY 42420 Phone: 270-827-1449
Website: www.leflers.com
Offers: free shuttle service, lifetime warranty.
Expiration: 1/1/2019. Show state employee ID. Offer good for state employees and their immediate, under same roof, family.
The Uniform Shop
30% discount on regular priced scrubs and lab coats for men and women.
Located at 200 S Green River Rd, Evansville IN (next to Subway) The Uniform Shop offers uniforms and apparel; sizes range from XXS-5X, petites, and talls. Special orders are available with no shipping/handling charge. In addition, Cherokee Workwear starts at $12.90 and a clearance area is offered at all times. Offer is for state employees and must show state ID.
Contact Information: Kim Tenhumberg, Mgr 812-474-9025
Amazing Maids LLC
State employees get 50% off the first cleaning this is up to a $200 savings from a regular customer.
Amazing Maids LLC is a housekeeping and janitorial service serving Indianapolis and surrounding area. Hours vary based on customer request and need. Offer does not expire. State ID must be shown at first time cleaning and state employees can extend offer to family after their first cleaning.
Exclusions:Offer good for first time cleaning only**
Website: www.amazingmaids.yolasite.com/
Phone: (317) 605-1627
George Thomas Florist
A local Indianapolis Florist is now offering a 10% DISCOUNT on web orders only at www.GeorgeThomasFlorist.com
Enter code: ISE
Currently, there is no expiration. This offer is good for State Employees only. Discounts are not applied to other discounted specials.
If you have any questions, contact: 317-353-9161 or csr@georgethomas.com
Retail Location: 5609 E. Washington Street, Indianapolis, IN 46219
Retail Hours: Mon-Sat 8:30 a.m - 5:30 p.m.
Accent Bicycles
E-Bikes for sale. State Employees save 20% off an electric bicycle from Accent Bicycles of Carmel.
Hours of Operation: Seasonal - Contact for appointment
Location: 622 Rangeline Road, Carmel, IN 46032
Website: www.accentbicycles.com - Check website for full details and availability.
Contact: David Tortora, (317) 506-6902
Offer details: 20% offer does has no expiration date. No need to show proof of employment. Offer available to employee, friends and family.