By MoneyWise Staff
Wednesday, June 24, 2020
There are multiple things contributing to the anxiety Americans are feeling right now. With many people working from home while caring for children, and juggling health concerns, it's no surprise that people are feeling stretched to the limit. According to a recent survey by the National Foundation of Financial Education, nearly 9 in 10 Americans say that money is a primary cause of anxiety.
As cities begin to reopen and attempt a slow return to normalcy, the tens of millions of Americans who lost their jobs or were laid off will continue to worry about their livelihood and feel the emotional toll. According to a poll by the Kaiser Family Foundation, 45% of U.S. adults report that their mental health has been negatively impacted due to worry and stress over the virus. Another survey, showed that 69% of American adults have financial worries, which are heighten by three major concerns: not having enough savings, losing a job, and not being able to pay debts. Even in better times, financial concerns can cause a lot of stress. Regardless of the circumstances, here are some ways to ease your mind if you're dealing with the common money stressors.
You are in control
Every one of us is experiencing change to some degree, which means we have to think differently to get through this. What you were doing before may not work now, but embracing the things you can control will provide stability during these unsteady times. Some things that you can control are spending, saving, and your reaction to market events.
If you are struggling and your emergency fund is dwindling, you should examine your expenses. Rethink your budget and prioritize the bills that cannot be put off. For Hoosiers, the Governor's order prohibits evictions, foreclosures, and utility service disconnects through June 30th. You can read more about this in our Deadlines and Delays post. Many states have issued executive orders to block evictions and many state courts are not accepting eviction filings until further notice. 30% of Americans have not paid their housing payment this month. While this is not something to promote, there are safeguards in place to keep Americans from losing their shelter.
Creating an emergency budget can be helpful to review spending and saving. Track online spending and avoid triggers to cut out unnecessary purchases. Unsubscribe from emails, unfollow brands and influencers on social media, and delete browser history to help control spending. It's still important to save whenever you can, but you may have to redirect some of your saving goals to more pressing financial needs.
For investors, while you can't control the market, you can control your reaction to the fluctuation. If you're wondering how to survive this unpredictable market, try to remind yourself to relax and ride it out. Attempting to time the market isn't a good strategy and can result in costly mistakes. For help on convincing yourself to be content check out this post on market correction.
Rid Yourself of Anxiety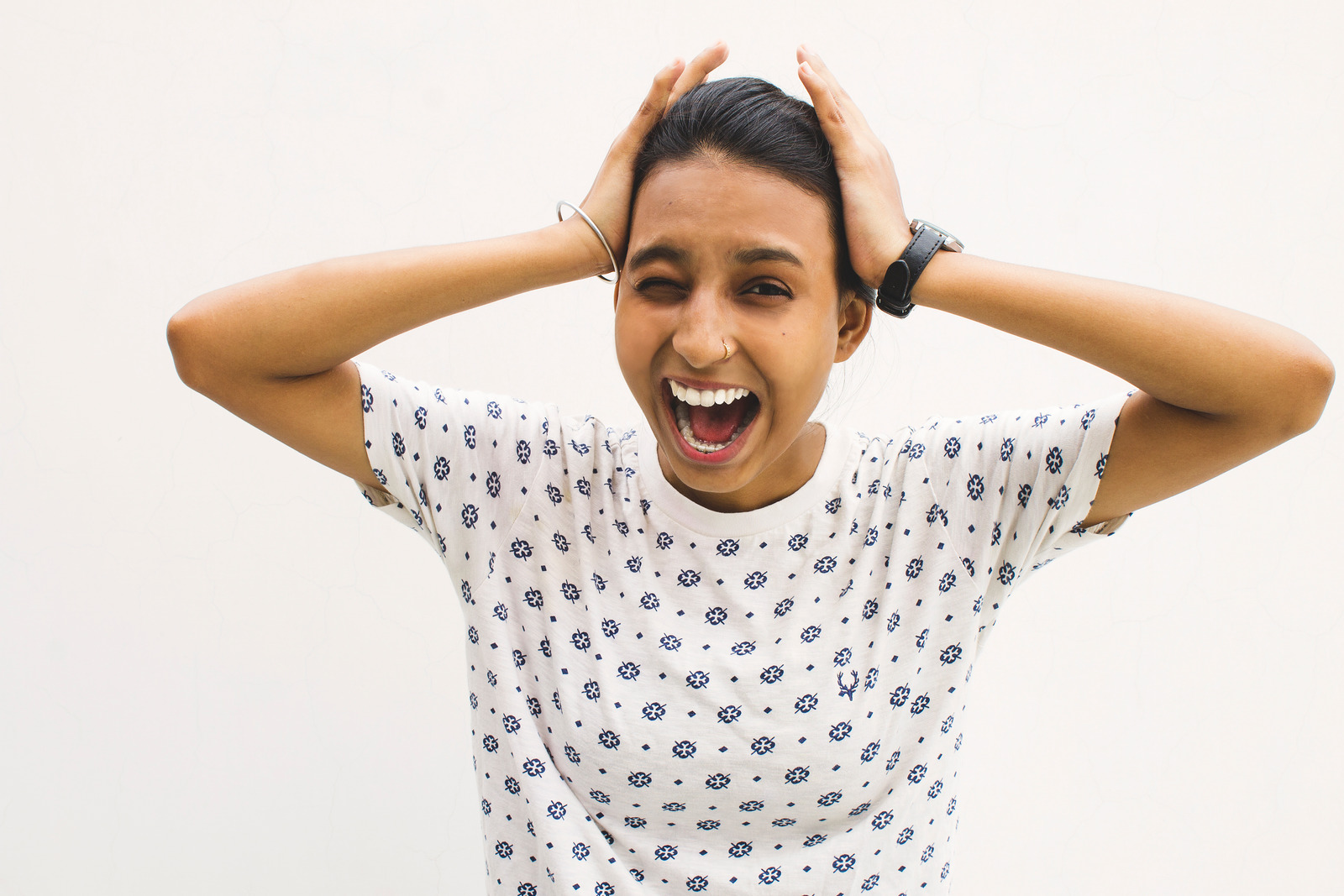 Understanding how anxiety relates to your financial decisions can provide you the peace of mind you need. Stress and worry have adverse effects on our spending habits, often contributing to more spending and less saving. Similar to stress eating, stress spending is something we do to try to make ourselves feel better. On the other hand, saving is really what makes us feel better and more prepared for the unexpected. Try putting extra thought into purchases and determine if they are unnecessary. Saving more money at this time can put you more at ease in the case of a future unplanned event.
If paying bills is a hassle to you, a way to reduce the stress of remembering to pay on time is by setting up auto pay or bill pay. Auto pay can be scheduled through the service provider and bill pay can be set up through your bank. With bill pay, the bank automatically issues regular monthly payments and you can do this for mortgages, student loans, rent, utilities, car loans, and even credit cards. Give your mind a break and some clarity by not worrying about missing a payment. In addition, to automatically paying your bills, you can arrange to automatically save. Establishing regular payments into your savings account or retirement account is a good way to ensure you do save and this will help you reach your savings goal.
Being proactive rather than reactive instills a sense of preparedness and minimizes the pressure felt when an emergency does occur. It is difficult to prepare for an emergency as it is unexpected. The best way to stay calm is to be flexible. Come up with a plan or an adaptable process that allows you to maintain your livelihood when the world around you changes. Four proven and effective financial strategies that will help you get through whatever comes at you are to spend wisely, save for emergencies, stick to your goals and invest for the long term. These strategies are successful all around and sure to reduce tension in difficult times.
Studies have shown that actively managing your finances can have positive side effects. By putting in the effort to save money, you'll create an emotional buffer that's sure to reduce anxiety. Being aware of your financial plan will provide confidence and less tension when the unexpected does occur. Even taking small steps or implementing just one or two strategies for better money management will give you a better mental outlook.
Take Advantage of Available Resources
If you continue to feel worried, reach out to a partner or a friend. Discussing financial fears together can help you find a better solution. If you prefer to talk to a professional, there are multiple free resources available. For example, the National Foundation for Credit Counseling offers a COVID-19 Emergency Financial Help toolkit with access to chat counselors for advice. The National Association of Personal Financial Advisors and the Financial Planning Association also provide certified financial planners and advisors at no cost.
Virtual health visits are also gaining popularity. Most insurance providers cover a variety of mental health resources and many therapists are available for telehealth appointments. For more information on mental health services contact your insurance provider or employer as some employers have free counseling through employee assistance programs. Lastly if you feel you are suffering from mental health issues, the Substance Abuse and Mental Health Services hotline does not require insurance and is available 24/7.
While it may not be as obvious as stress eating, financial stress can be detrimental to your health, mentally and physically. Just as we try to stay physically fit, it's important to remain financially stable in difficult times. Being in control of your financial decisions and being prepared can do wonders for your overall health, mentally, emotionally and financially. You don't have to go into overdrive to be financially prepared but any effort made to better weather the storm will make you feel better all-around when crisis does occur.
---
Blog topics: Budgeting, Credit, Investing, Archive
The MoneyWise Matters blog has a wealth of information about managing money and avoiding fraud. You can look through the complete archive here.