By Former MoneyWise Staffer, Kelly Griese
Wednesday, October 16, 2019
We spend a scary amount of money on Halloween. Americans in particular love the holiday and can't seem to get enough of the candy, decorations, and costumes that have come to define October 31st (and the month or so before it). The National Retail Federation, or NRF, has been conducting a survey of Halloween since 2003 to see how Americans celebrate this spooky holiday. This year, shoppers say they will spend an average of $86.27 per household. That means Halloween spending in 2019 is expected to reach $8.8 billion (that's down from 2018's projected spending of $9 billion).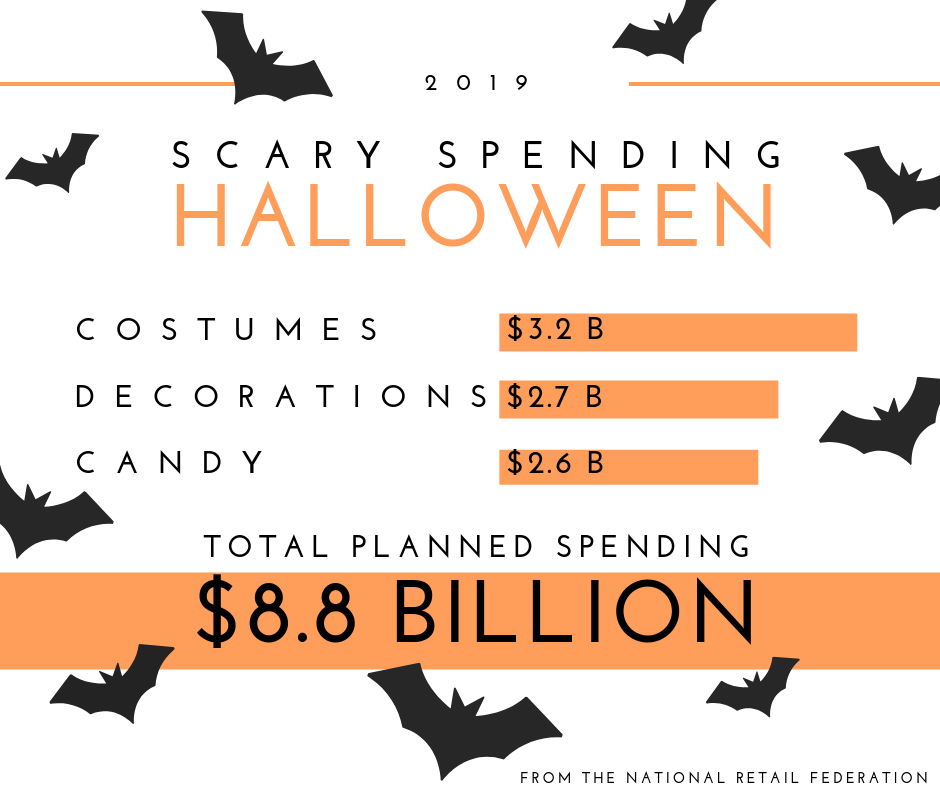 So where's the money go? The bulk of the money, $3.2 billion, is expected to be spent on costumes. 47% of consumers say they plan to dress in costumes – and 17%, or 29 million people, say they will buy costumes for their pets as well. It seems social media, Instagram in particular, could be driving the pet costume trend. According to the NRF, the most popular pet costumes include pumpkins, hot dogs, superheroes, bumblebees, devils, and sharks.
Decorations are the second biggest spending category, with consumers expected to spend $2.7 billion making their homes look seasonally spooky. 49% of folks say they plan to decorate their homes for the Halloween holiday. Then there's the candy. Consumers are expected to spend $2.6 billion on sweets for themselves and trick-or-treaters. 69% of shoppers say they will hand out candy this year.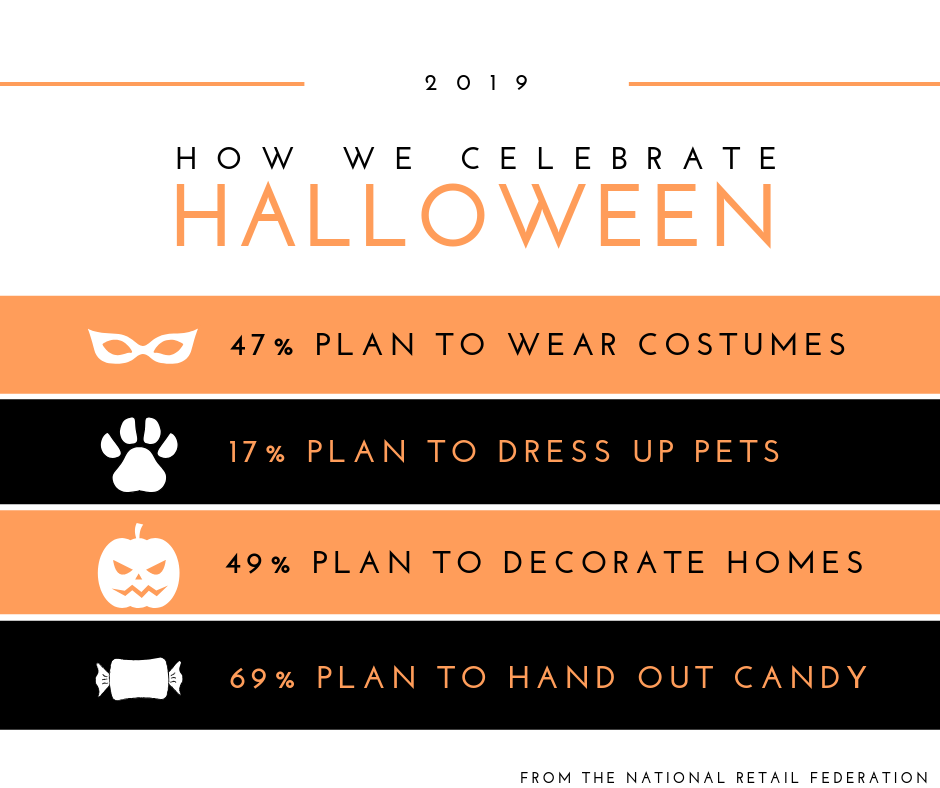 Despite our love of Halloween spending, we still can't say no to a good deal. Most Halloween shoppers (47 percent) get their goodies at discount stores. 38 percent visit specialty Halloween stores, and 25 percent shop at grocery stores.

To learn more about Halloween spending, check out the NRF's report. And if you're trying to get control over your spending, consider creating a budget. We can help you. Check out the Basics of Budgeting page of the Indiana MoneyWise website.
---
Blog topics: Budgeting, Archive
The MoneyWise Matters blog has a wealth of information about managing money and avoiding fraud. You can look through the complete archive here.