By MoneyWise Staff
Wednesday, November 13, 2019
We are only 41 days away from Christmas. Some of us have started our shopping and others will procrastinate until the eve before. No matter how you do your gift giving, you might be surprised to learn that older peopl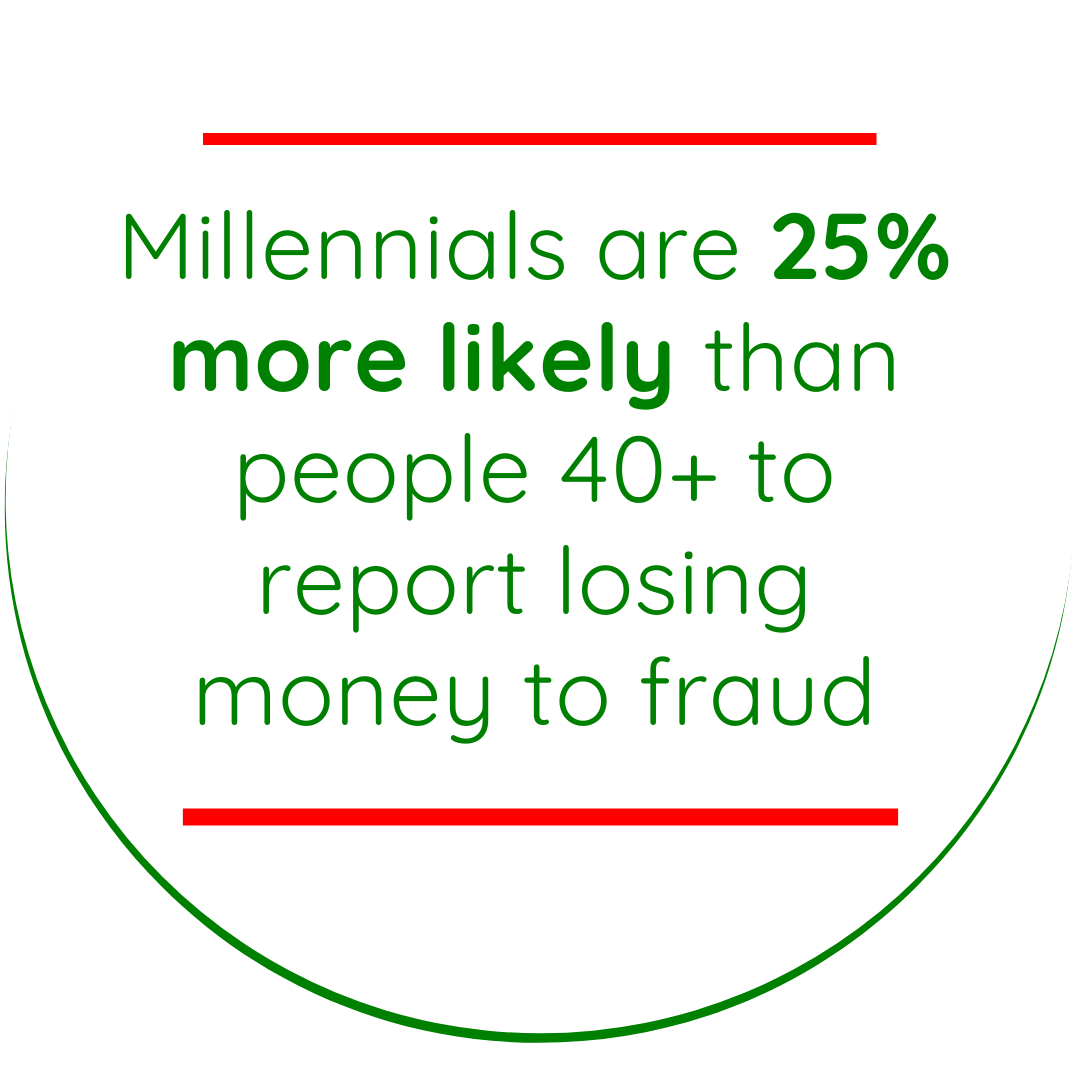 e are not the most susceptible to falling for scams. While elders tend to lose more money, younger people are more frequently victims.
In a recent Consumer Protection Data Spotlight by the Federal Trade Commission (FTC), research shows that 20 and 30 year olds (aka millennials), are 25% more likely to report a loss of money via fraud than people in their 40s and older. The #1 type of fraud loss reported by millennials is online shopping, followed by fraud of business imposters, government imposters, fake check scams and romance scams.
Scammers prey on consumers' emotions and desires. They will take advantage of any opportunity, especially the season of giving. The holidays are a prime time for con artists to try to get ahold of your personal information and rob you of your holiday spirit. Don't let a scammer steal your jingle, be on the lookout for these popular scams.
---
Imitation sites – The amount of retailer marketing emails we receive during the holiday season seems to be triple compared to the rest of the year. Scammers are responsible for some of our inbox overload as they send out illegitimate emails made to look like the real ones that retailers produce. These replicated emails could contain malicious links built by scammers to gather your credit card information or ruin your machine by installing a virus. For example, consumers visiting wa1mart.com may mistakenly think that they're on the real Walmart website. In reality, the L in the URL was replaced by the number one -- and the site is fraudulent.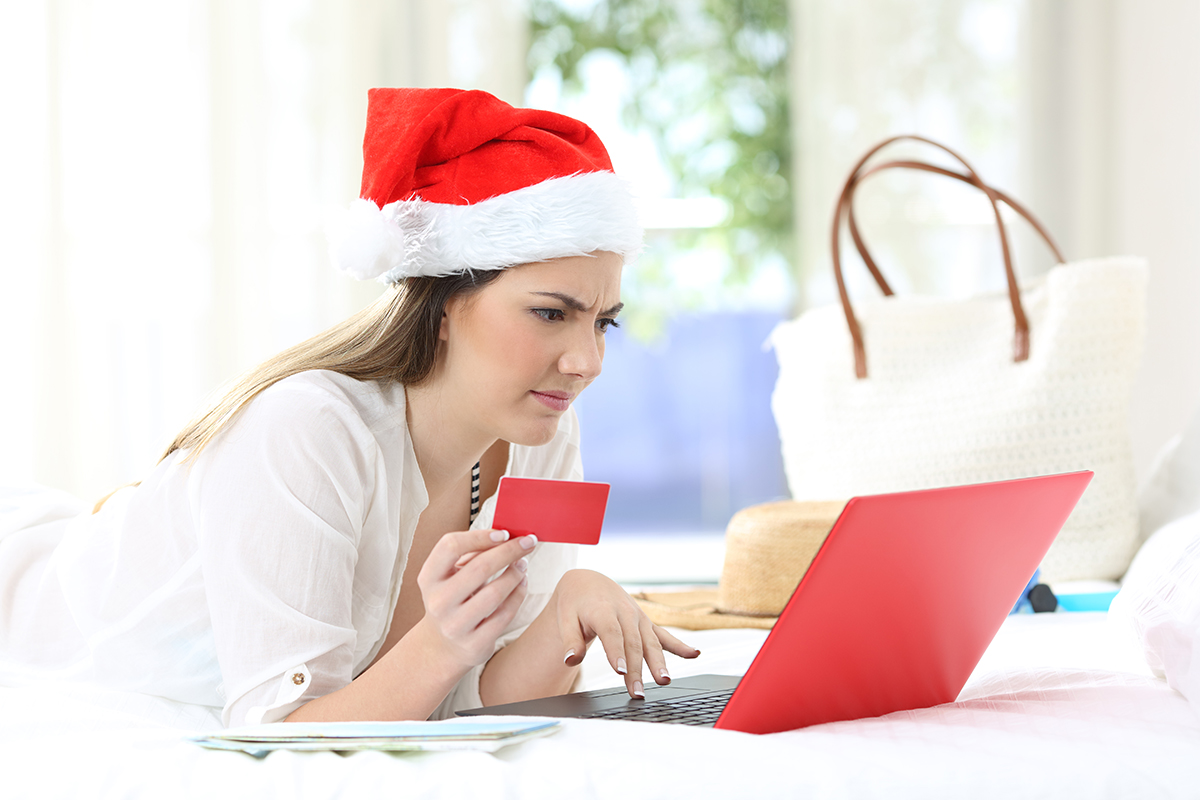 Similar to emails, fraudsters also target the younger generations through social media ads. Be cautious of social media promotions, if a deal sounds too good to be true, it probably is. Many of the shopping-related fraud experiences reported to the FTC were about items that were never delivered or weren't as advertised.
To check links for legitimacy, hover over the link in an email or on social media to see where the link directs you. Check that the URL includes https: identifying that it is a secure page and be sure to avoid purchasing items on a site you have never heard of. Review emails and ads for typos and other mistakes that could indicate it's inauthentic. When in doubt, your safest route is to directly search a website by typing in the web address yourself via a new browser window.
---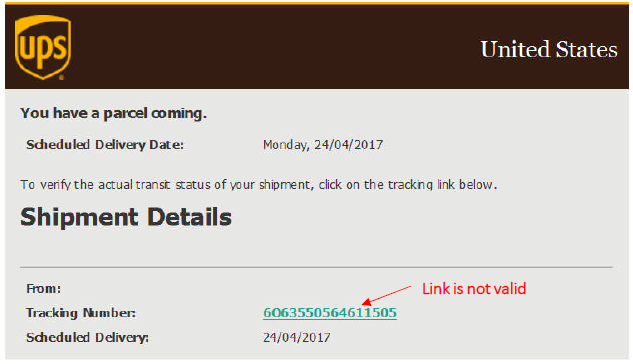 Phony attempted delivery notifications – After you place an online order, your eager recipient excitement sets in, and con artists know this too. Similar to the imitation marketing emails and social media posts, scammers also send fake shipping notifications to try to get you to click their copycat links. The email might say your shipment is on the way but you need to update your delivery preferences. By following the link you risk downloading a keystroke virus that could track your keypad activity and compromise your credit card and personal information.
Would you believe there is a low-tech version of this scam? Scammers try to pull a fast one by putting a note on your door or mailbox similar to the redelivery notifications that come from UPS and Fedex. However, the phone number provided goes to a fraudster who will try to get your bank account information.
This seems like a fitting time to also mention keeping your packages out of the hands of "porch pirates". Your online orders are just as susceptible to standard theft. Nearly 26 million Americans reported their holiday packages stolen last year, including this guy in the USA Today article, whose package contents were removed from the box within 5 minutes of Amazon's delivery.
---
Fake Charities - Holiday time is a common time of year for people to feel generous and to give to charities. If you donate you are likely aware of the tax benefits which may be your motive. Charities know this and typically reach out during this time, but so do scammers.
With the increased request for donations, be sure to double check the authenticity of the charity. The Better Business Bureau's Wise Giving Alliance (Give.org) is a great resource offering reports and ratings on how organizations spend donations and conduct business, you don't want to give to a fake cause or end up funding someone's personal gain.
---
Virtual Gift Exchange – A scam that is recycled year after year, but continues to get new v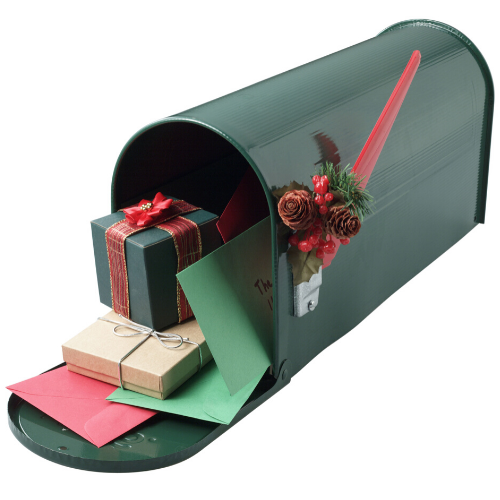 ictims. Watch out for this seasonal pyramid scheme on Facebook, Instagram and Twitter. The scam begins when a friend posts about inviting you to a gift exchange, often it's titled Secret Sister Gift Exchange. It's advertised that if you buy a gift valued at $10 and send it to one person, you will in return receive 36 gifts in the mail. Not only does this seem too good to be true, it's actually illegal. According to the Better Business Bureau, any chain letter of this kind is considered illegal gambling by the United States Postal Service, and that includes postal mail, email and social media.
The holiday season brings out a lot of cheer and goodwill, but it's also a time when scammers see more opportunity to prowl for easy victims. Stay alert and don't risk being separated from your hard earned money. Recognizing when deals are unrealistic and paying close attention to links and phony websites will help protect you.
---
Blog topics: Fraud Prevention, Archive
The MoneyWise Matters blog has a wealth of information about managing money and avoiding fraud. You can look through the complete archive here.