By Former MoneyWise Staffer, Kelly Griese
Wednesday, October 2, 2019
School is back in session, and the holidays aren't far away. It's safe to say teachers are BUSY! And so are our Indiana MoneyWise education coordinators. This time of year, we receive dozens of invitations from Indiana teachers interested in inviting us to their classrooms to speak to students about personal finance and fraud prevention. So in celebration of World Teachers' Day on October 5, we offer you an overview of some of the FREE programming options available to all Indiana teachers.
Pet $ense Magical Creatures – This is a game that teaches children some of the basics of budgeting using magical creatures from the world of Harry Potter. Children adopt imaginary pets and use an assigned allowance to make purchasing decisions for pet supplies. We throw in an emergency expense, and children will be face with the dilemma of whether they have enough money remaining to afford a class trip to Hogsmeade.
Suggested Time: 15-45 minutes (depending on group size, math skills, and the amount of discussion that takes place)
Content: budgeting, credit, debt, emergency expenses
Recommended Ages: grade school
Ideal Audience Size: any size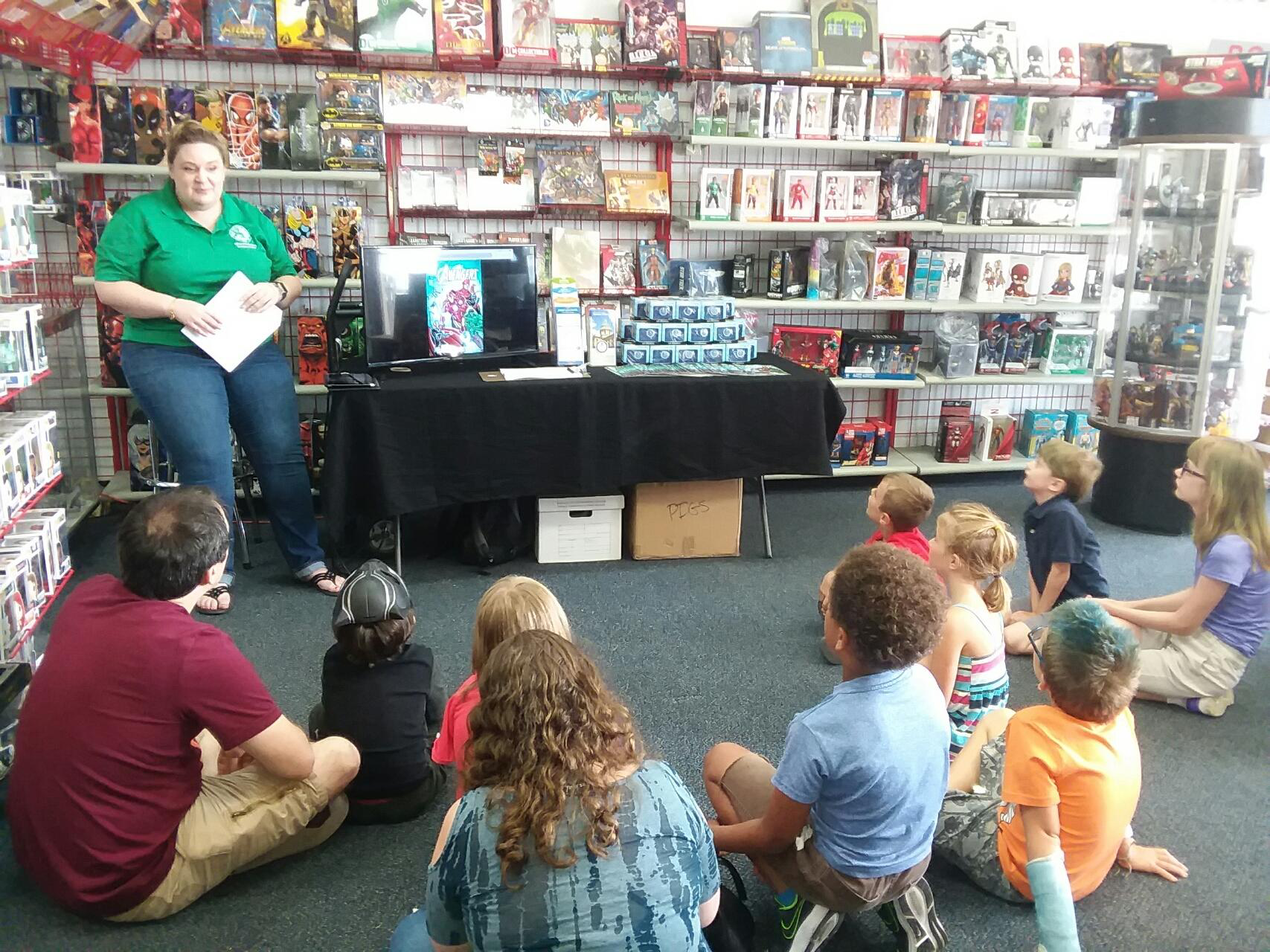 Avengers Saving the Day – Connecting with kids using comic books! We use a special edition "Avengers" comic book, created by Marvel Comics in partnership with Visa's Practical Money Skills to teach children basic financial concepts. Children receive a free piggy bank and comic book (while supplies last).
Suggested Time: 45-60 minutes (more time is needed for larger groups)
Content: currency, budgeting, saving, banking, and more!
Recommend Ages: grades 2-7
Ideal Audience Size: any size
Fraud Fighting Force – Children love escape rooms, and we have created a simulation that uses many of the best parts, such as locks and secret codes. Children are told they have a chance to join a superhero team known as the Fraud Fighting Force, but they must first prove their worth by passing a series of tests. In the process of playing, children learn how to spot the red flags of fraud so they can avoid becoming victims of a financial scam.
Suggested Time: 15-30 minutes (depending on ages and group size)
Content: financial fraud prevention
Recommended Ages: 5th grade and older
Ideal Audience Size: participants should be divided into teams if there is a large audience (4-5 per team)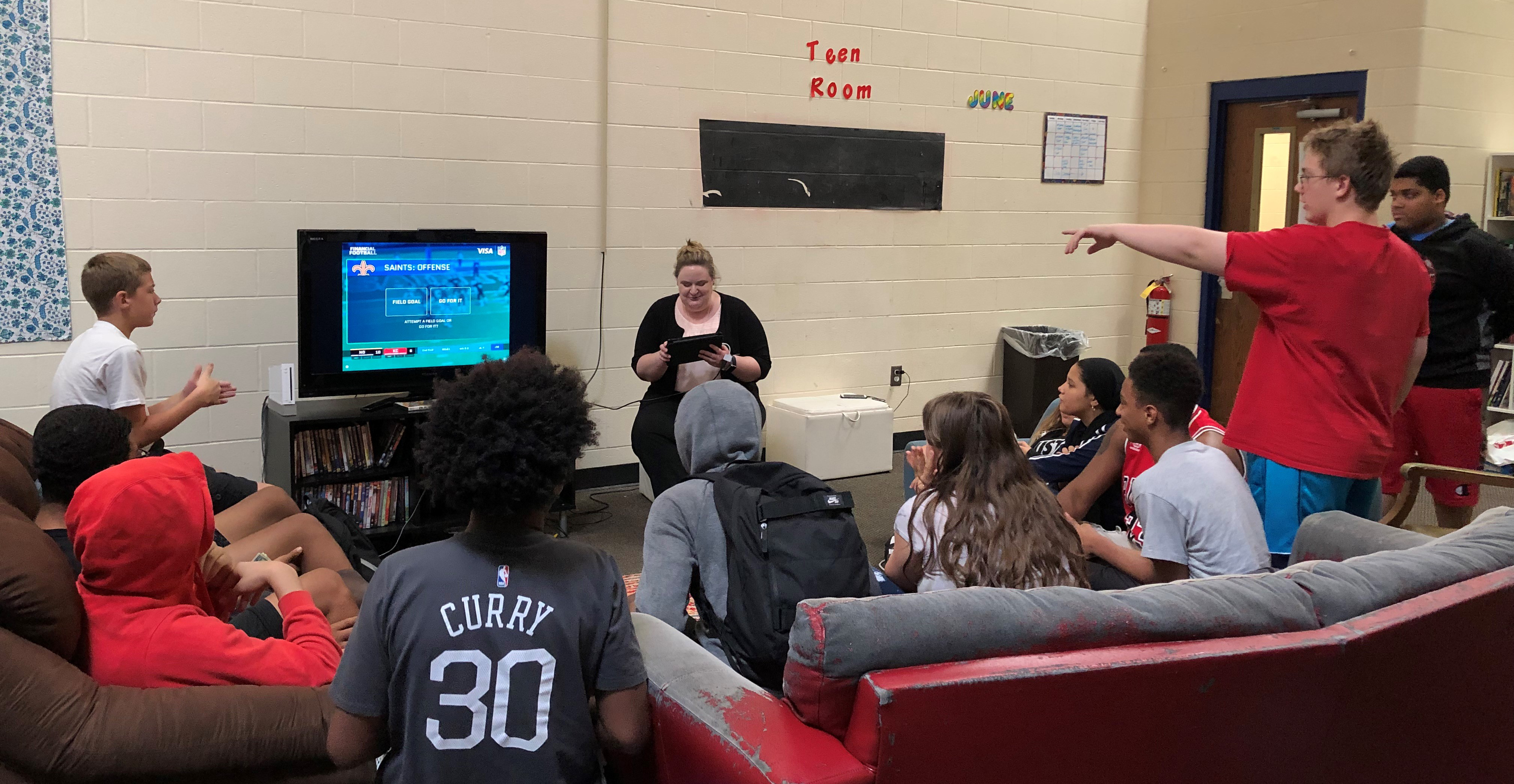 Financial Football – This is a game that's available online, but can be fun to play in teams. The fast-paced, interactive game is competitive and helps students learn money management skills. Teams compete to answer finance questions to gain yardage and score touchdowns.
Suggested Time: 45 minutes
Content: general financial fitness
Recommended Ages: there are three versions, 11-14, 14-18, 18+
Ideal Audience Size: 20 or fewer (teams are recommended)
How to Avoid Getting $CAMMED – This $CAMMED presentation is our most popular program. It provides students with the perfect introduction to various types of financial fraud and exploitation. Teens learn about the IRS scam, the grandparent scam, the tech support scam, Ponzi schemes, and identity theft. The presentation includes videos featuring interviews with real criminals and victims. Teenagers learn about methods of persuasion used by fraudsters and are taught how to protect themselves.
Suggested Time: 45-60 minutes (60 is ideal to allow for more questions)
Content: fraud and scams
Recommended Ages: high school
Ideal Audience Size: any size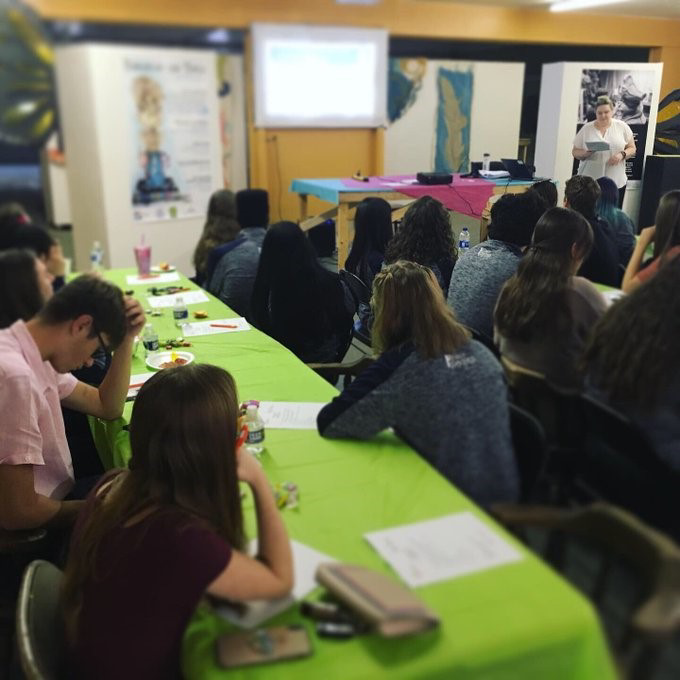 Adulting 101 – Reality bites! In this presentation, we examine typical "adulting" activities such as budgeting, paying off debt, investing, improving your credit, buying a car, and paying for school. This is a more intensive workshop that is best presented over a course of multiple sessions, or you can pick a few topics for us to cover with your students.
Suggested Time: 3-4 hours total (can be spread over the course of several days)
Content: values, goals, budgeting, saving money, investing, credit reports, credit scores, buying a car, paying for school
Recommended Ages: high school students (juniors and seniors especially)
Ideal Audience Size: 20-40 students
If you'd like to invite a member of our staff to visit your school or give a virtual presentation, please use the Indiana MoneyWise outreach request feature on our website.
All of our programs are customizable to fit your needs, and we are able to bring our own presenting equipment if necessary. And, yes, we really do travel the ENTIRE state of Indiana. All of our programming is available for free for use in classrooms and out-of-school programs.
---
Blog topics: Fraud Prevention, Budgeting, Archive
The MoneyWise Matters blog has a wealth of information about managing money and avoiding fraud. You can look through the complete archive here.