By MoneyWise Staff
Wednesday, May 27, 2020
As communities do their best to progress through this pandemic, parents and children are finding out summer camps are canceled along with family activities like parades, festivals, and sporting events. If parents previously relied on summer camp as a form of child care they are now faced with a dilemma. It's still up in the air as to which camps will open when camps can open, and how many kids will be allowed to attend if the camps decide to open. Aside from coming up with a Plan B, many families are looking for activities even after work hours. Here are 5 budget-friendly alternative ideas for summer fun.
Day Camp – Online
Some summer camps around the state of Indiana, like YMCA camps, seem to plan on opening and welcoming children while adhering to additional safety precautions. While camps that do open will enforce smaller group sizes and possibly not allow as many kids to attend, some parents will not be comfortable sending their child to an in-person camp. There are many summer camps nationwide that will not be hosting kids in person this summer but are now offering virtual camps. For a local Indiana example, Butler University offers virtual weeklong online structured STEM camps for kids to learn coding, robotics, film, and game design. Another more affordable example is Outschool, a virtual school with more than 15,000 live lessons for all students. Outschool classes are taught by independent teachers across the country in small groups and integrate fun learning to keep kids engaged. Courses can be taken weekly, for example; Space Camp is 50 minutes a session 5x a week and costs $50/student. Some lessons are as low as $5 a class, and there are many options including Baton Twirling, Stand-Up Comedy, and Forensic Science.
A Fairy Tale Greeting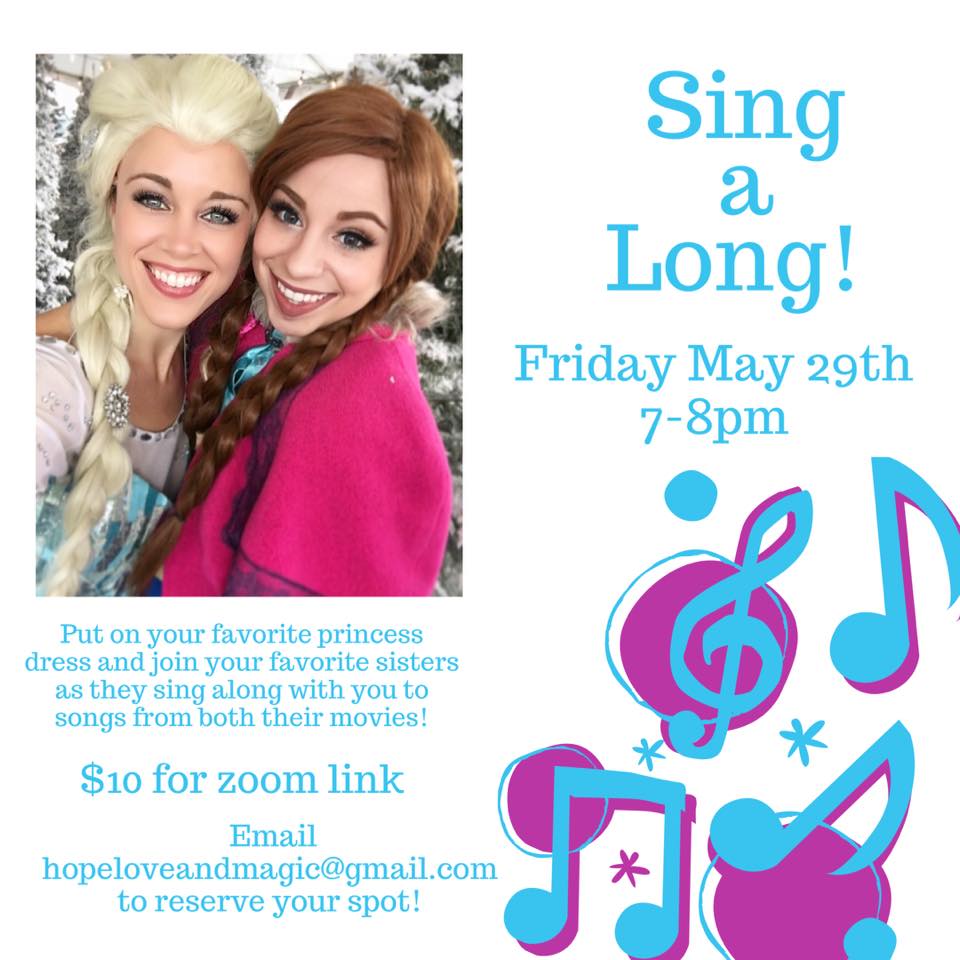 For younger children that may not have the attention span for virtual lessons, here is an idea that is sure to uplift quarantine woes. What started as two ladies from California, dressing whimsically as princesses and fairytale characters, to bring love and hope to local children, has boomed into magical Zoom meetings. Loni Ward, mother of a 3 year old, has scheduled multiple calls for her daughter and says "Each chat brings a little normal back to her life and lifts her mood when she is bored with the monotonous days. It's different from watching a show or movie or playing a game [because] the characters are able to make real connections.". This type of quick check-in can save the day and provide some inspiration to little ones and enlighten the mood for an entire family. You can schedule a meeting with a Princess or fairytale character by emailing hopeloveandmagic@gmail.com. As of May 2020, virtual meetings run $35 for fifteen minutes, $60 for thirty minutes, and $10 to register for one of the sixty-minute virtual group events. A private Zoom call can include conversation, singing, and storytime. The virtual group events include Wednesday Magic Hour, Sing-Along, and Story Time for viewers to register and tune in with a special character.
Create Camp on Demand
Some of the virtual camps with scheduled daily activities can be pricey. There is a budget-friendly alternative, but this will require a savvy planner. There are lots of resources allowing parents to string together activities to make an at-home camp planner. But this doesn't mean you h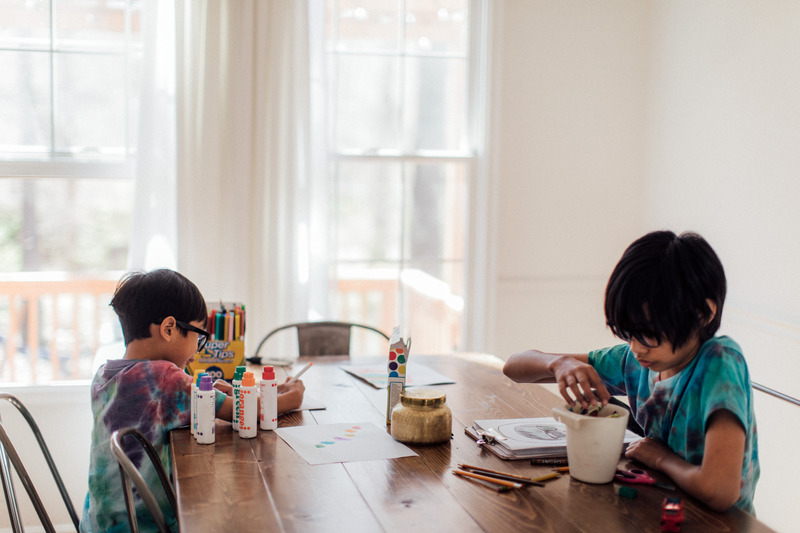 ave to stay at home the whole time. Scheduling an hour for a nature walk, bike ride, learning to fish, and other outdoor activities into the agenda are a good change of pace. The Children's Museum of Indianapolis has created tons of free content bringing the museum to you at home. Dinosaur Drawing, Digging for Fossils Cookie Dissection, Glitter Germs, Story Time with Andrew Luck, there is no shortage of entertainment. The National Children's Museum is also launching one-day camps this summer. Tuesdays will cover science and on Thursdays, virtual campers will create child-size structures. Newfields, formally known as Indiana Museum of Art, added a Newfields at Home section to their website This includes Horticulture and how-to videos for making your own bath soak, making playdough, and drawing a cartoon. They've even created a staff's favorite list of children's movies and where you can find them on streaming services. For adults, Newfields has added a how-to pour a Belgian beer video with Lindsay Jo Whirley, Newfields resident Certified Cicerone® and Culinary Arts Operations Manager and adult movie marathon suggestions. This isn't an all-inclusive list, just check out the Newfields website for more ideas.
If you're trying to cut down on screen time, check out some options for activity boxes. One example is Art camp in a Box. They will send you all the supplies needed for your child to create art projects at home. From the website, I've found that the price is $175 per box, and it includes enough supplies for 10 projects. Another option, KiwiCo, offers crate projects including Exploring Stars, Creating a Glow Lab, Unicorn Sewing, Geometric Laser project, and many more. The crates range in price from $15 - $45, but there are Groupon codes for specific boxes that are discount eligible.
For parents and caregivers who are a little more flexible with time, these ad-hoc options provide intermittent entertainment and are adaptable when structured activities are desired versus a care-free day by the pool.
Travel a little
Currently, almost all travel is banned or discouraged. When travel bans are lifted, vacation rentals will likely be a more popular choice for late summer and fall vacations. Many people are not trusting of aircraft sanitation but more comfortable with road trip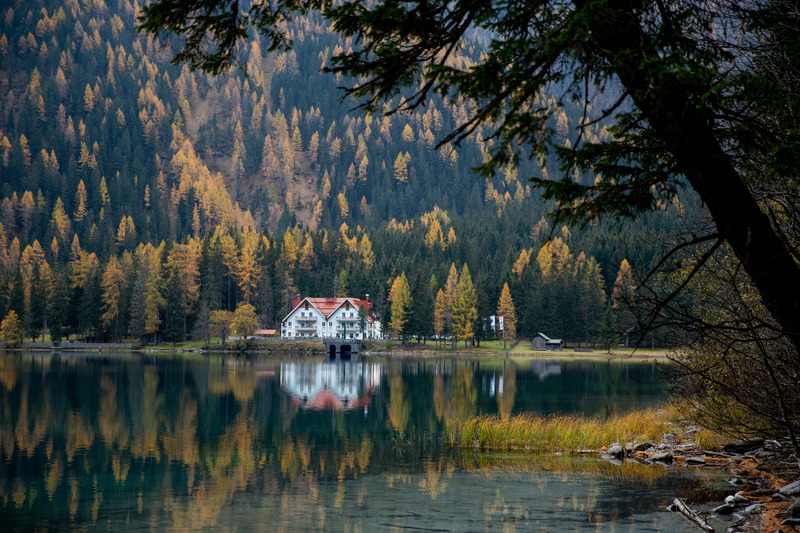 s in their vehicles. Most vacation rental locations are free of face-to-face interaction including online payment to keyless entry. Customer questions can be handled over Facetime, text, or phone and guests can avoid or limit interaction with the owner or other guests throughout their stay. Cleanliness will remain a concern, although those who need to travel for work rather than just leisure may still prefer a vacation rental and will likely pack their sanitation supplies. Regardless most accommodations have stepped up their cleaning process for everyone's safety.
Even with the pandemic, travel is still exciting, and getting away from everyday life can be quite refreshing. Vacation rentals with a private pool can be relaxing with less worry of germs from other sunbathers. Most campgrounds are open this summer as well, which provides an opportunity to explore while maintaining social distancing. Check out the rental property policy and guidelines before booking in case there is another wave of the coronavirus in the location you are visiting or in case you get sick.
Neighbor Camp
As parents and kids are finding out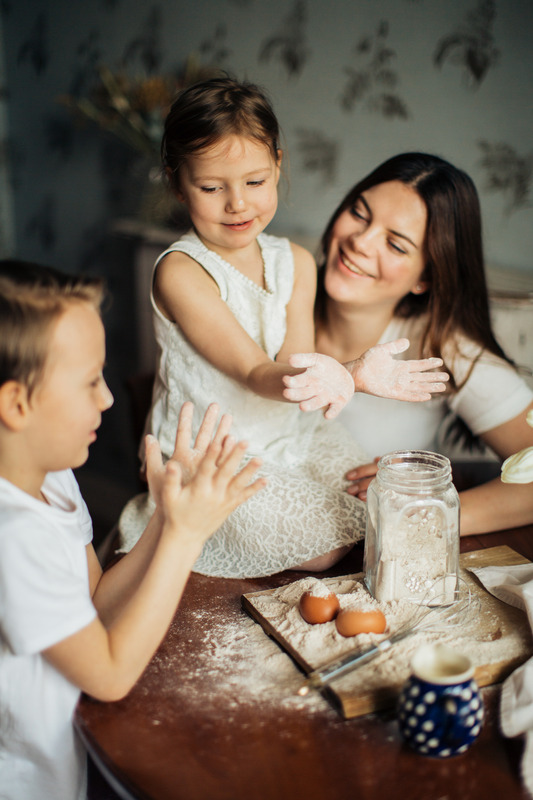 their normal plans of attending the same camp they have returned to every summer isn't going to happen this year, experts are suggesting that families utilize the community resources around them. While traditional summer camps are taught by teenagers, a new form of instruction could come from neighbors volunteering to share their knowledge and love of a hobby or subject with socially distanced neighborhood kids. Most communities have a mixture of individuals with a wide range of professional experiences. If your next-door neighbor is an architect this could be a great opportunity to teach kids about building, or maybe there is a guitarist across the street that could just play some music to dance to and enjoy. One of the biggest values of summer camp is role models and kids creating new relationships. New friends and learning can be fostered at home, in your community. When children play and have constructive conversations they are developing. Kids don't have to go to summer camp for this to happen. Here some other fun neighborhood ideas, like a neighborhood scavenger hunt and front yard bingo.
Summer is an exciting and favorite time of year for many. This summer will be different than any other we've seen before, but that's not to say it's ruined. If kids don't go to camp, parents will get creative. We will think of new ways to have fun and be entertained. As long as the summer's agenda challenges kids to socialize in new ways they will grow and continue to develop even at home and in our local communities.
---
Blog topics: Budgeting, Archive
The MoneyWise Matters blog has a wealth of information about managing money and avoiding fraud. You can look through the complete archive here.