Indiana Secretary of State Diego Morales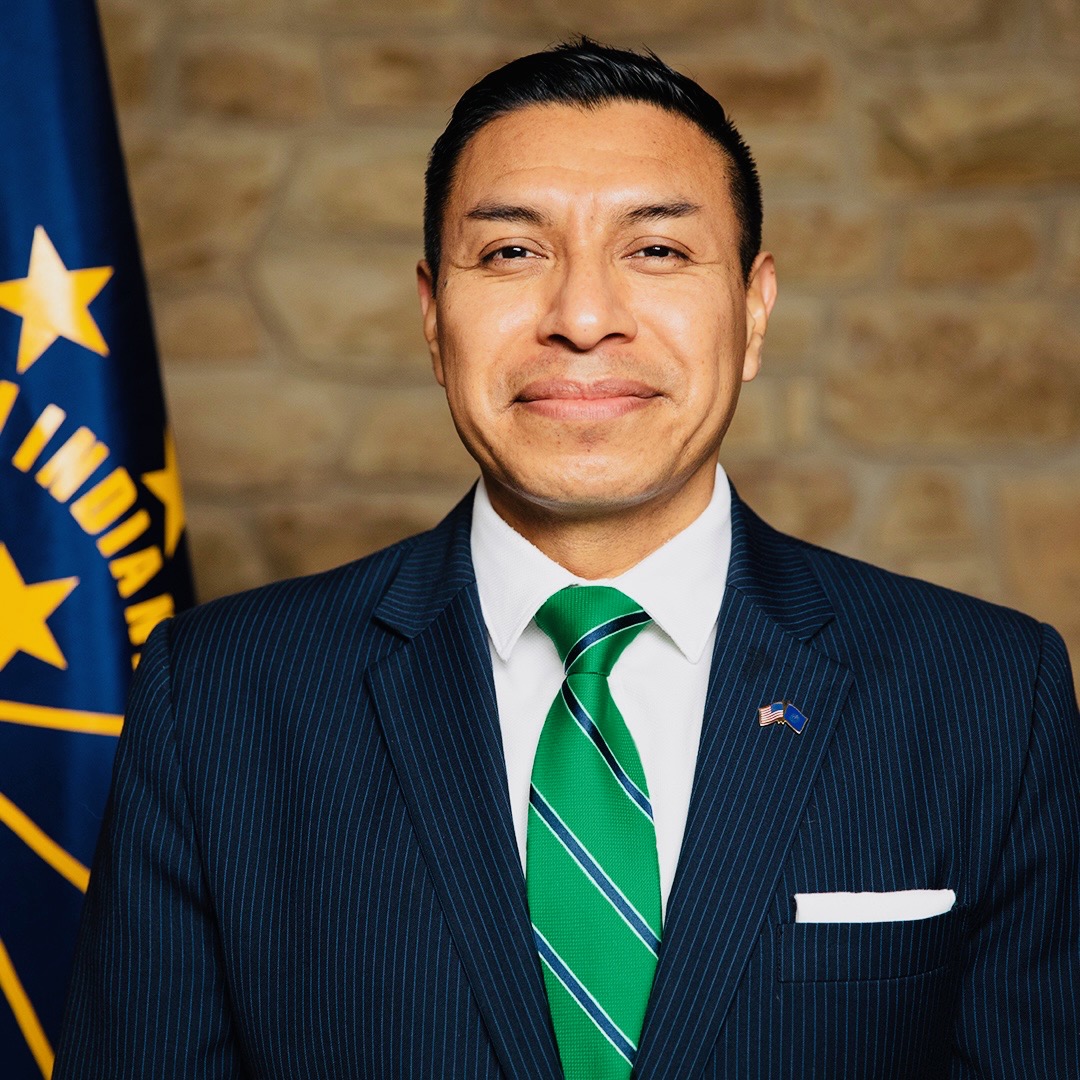 Diego Morales is Indiana's 63rd Secretary of State. He made history in 2022 as the first Latino elected to a statewide office in Indiana.
Diego brings extensive experience in the public and private sectors to the office. He previously served as an aide in the Secretary of State's office under Secretary of State Todd Rokita and as an aide to Vice President Mike Pence during his tenure as Governor of Indiana. Diego has also worked as a business executive, consultant and entrepreneur.
Diego was born in Guatemala in 1979. He legally immigrated to the United States with his family in 1999 and graduated from Silver Creek High School in Sellersburg, Indiana. He earned a bachelor's degree from Indiana University, an MBA from Purdue University, and an International MBA from Tilburg University in the Netherlands. Diego became a naturalized U.S. Citizen and served in the United States Army and Indiana National Guard.
Diego has served on the boards of the Indiana Latino Institute, Indiana Latino Expo and Indiana chapter of the American Cancer Society. He's the recipient of numerous honors in recognition of his public service including Sagamore of the Wabash, Kentucky Colonel, and Ambassador of Peace by the government of Guatemala.
Diego resides in Indianapolis, Indiana with his wife, Sidonia, and daughter. The Morales family are members of Northside Christian Church in New Albany, Indiana.
Contact information:
317-232-6531