If you are interested in becoming a member of the Morgan County Sheriff's Office, applications for Jail Officer, Deputy Sheriff, and Civilian positions are available online. To apply for any of the listed positions, please click on one of the tabs below.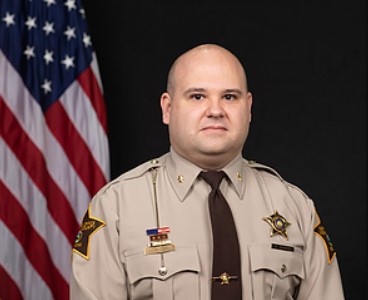 The Morgan County Sheriff's Office Jail Division invites applications for the position of Jail Officer. Jail Officers are responsible for maintaining security and order within the jail facility. Applications must be completed and submitted through the Sheriff's Office On-line application system.
The Morgan County Jail is a 24 hrs a day, 7 day a week operation. All applicants must be able to work any shift and any day of the week, including weekend and holidays. Applicants must have a valid driver's license, must have a high school diploma or equivalent, must be able to pass an initial drug screen as well as random drug screens and must be able to pass training tests including a firearms shooting proficiency test.
Benefits
Medical/Vision/Dental benefits
Public Employee Retirement
Holiday pay
Paid time off (1 week after probationary period)
Duty gear furnished (uniforms are excluded from this)
20 year pay matrix starting at $46,580 a year (Includes holiday pay and uniform allowance)
Tuition incentive for Campbellsville University Online Classes
Basic Eligibility Requirements
Must be a United States Citizen
Must be at least 18 years old to apply
Must possess a valid drivers license
Must pass a background check
Must pass written and physical agility testing
Must have a high school diploma or GED
Must pass a drug screening
Must pass a voice stress test
Must pass psychological evaluation
Must pass oral board interviews
Advancement Opportunities
Supervision
Medical Department
Court Services Deputy
Warrant Division
Transportation Division
C.E.R.T.
Field Training Officer
Questions regarding the process or employment, feel free to email recruit@morgancounty.in.gov
Position Overview
Jail Officers for the Morgan County Jail are responsible for maintaining security and order within the jail facility. Enforces local, state, and federal laws by implementing effective policy to protect the lives and property of the people. ​
Maintains interior and exterior security of Jail, including monitoring surveillance cameras, operating electronic and digital door controls, monitoring detainee activities, and conducting watch tours/patrols. Maintains accurate accounting of all detainees, conducting periodic cell checks, shakedowns, roll calls, and head counts of detainees in assigned areas. Performs booking procedures of individuals being detained, including photographing, fingerprinting, entering required information in computer, completing required forms and intake reports, receiving and receipting money and personal property, and searching detainees for weapons and contraband. Registers sex offenders as required.
Oversees detainees in allowable activities, such as telephone calls, commissary purchases, counsel, and family visitations. Distributes daily meals and ensures all trays are removed from cellblocks. Ensures personal hygiene of detainees and cleanliness of cell areas, accounting for all personal hygiene items, cleaning supplies, laundry, and equipment issued to detainees.
Provides detainees with prescribed medications according to orders of physician. Follows Department procedures to ensure detainees receive proper medical attention.
Ensures compliance with facility rules and regulations, including recording and reporting inappropriate behavior to appropriate Department personnel and taking necessary action to correct any problems that arise. Properly secures and/or physically restrains violent and uncontrollable detainees as situations demand. Transports and/or escorts individuals detained by the County to various locations, such as Court, Department of Corrections (DOC), medical facilities and hospitals, dental appointments, recreation, library, AA, and other meetings and activities. ​
Responds to inquiries from family members, attorneys, and members of general public regarding visitation and status of individual detainees. ​
Responds to detainee grievances following established chain of command procedures. Maintains and updates institution logs, incident reports, daily activity reports, booking/release records, and medical records. Submits all reports and summaries of activities according to established Department deadlines.
Receives, sorts, inspects, and logs incoming and outgoing mail and personal items for detainees. Answers telephone and receives jail visitors, including logging all calls and visitors, providing information and assistance, taking messages or directing calls/visitors to more appropriate individual or department.
Testifies in legal proceedings/court as necessary.
Attends in-service training as required.
Performs related duties as assigned or required. ​ ​
A career in corrections will provide you with a chance to serve the community and make a difference.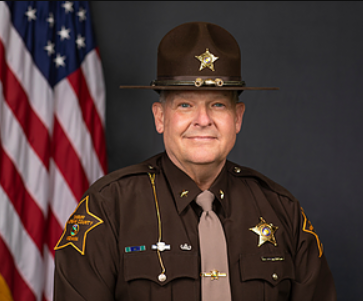 The Morgan County Sheriff's Office is a professional law enforcement organization dedicated to providing unparalleled service to its community. The Sheriff's Office offers a wide variety of career opportunities in law enforcement, corrections and civilian support positions. A career with the Morgan County Sheriff's Office offers many rewards: ​
Excellent benefits and competitive salaries
Amazing variety of work and challenges
Opportunities to make significant positive impacts on people in your community
Challenging public service career
Pride in being a member of one of the best law enforcement agencies in the country
Not everyone can be a member of the Sheriff's Office. The work can be rigorous and even potentially dangerous at times. We are searching for gifted individuals of unquestionable integrity who can demonstrate sound judgment and decision-making skills under all conditions. We seek leaders who possess excellent verbal and written communication skills, and the strength of character to show compassion and charity in the face of adversity. We will demand your commitment to public service and dedication to the betterment of our community. ​
Minimum Qualifications
U.S. Citizen or U.S. citizenship by time of appointment
Valid Driver's License
No felony convictions or domestic violence convictions
Legal ability to possess firearm
High School or equivalency diploma
Ability to read and write English
No Operating While Intoxicated convictions in last 5 years
No dishonorable or undesirable discharge from military
No illegal drug use
Pass all portions of the selection process, including a physical fitness assessment
Pass a background check
Must be at least 21 years of age
The Morgan County Sheriff's Work Release is accepting applications for a Part Time Work Release Corrections Officer.
Benefits:
Flexible schedule
Hourly salary $19.93
Tuition incentive
Basic Eligibility Requirements:
Must be United State Citizen.
Must be at least 18 year old.
Must possess a valid drivers license.
Must pass a background check.
Must be a graduate of an accredited High School or GED.
Must pass a drug screen.
​Must have general computer knowledge.
Must be able to lift at least 30 lbs.
Must be willing to work outdoors in all types of weather and conditions.
Must be willing and capable of supervising and mentoring non-violent offenders at work locations.
Preferably have experience with pulling a trailer, using zero turn mowers, the use of weed eaters, chain saws and other hand held tools.