Main Content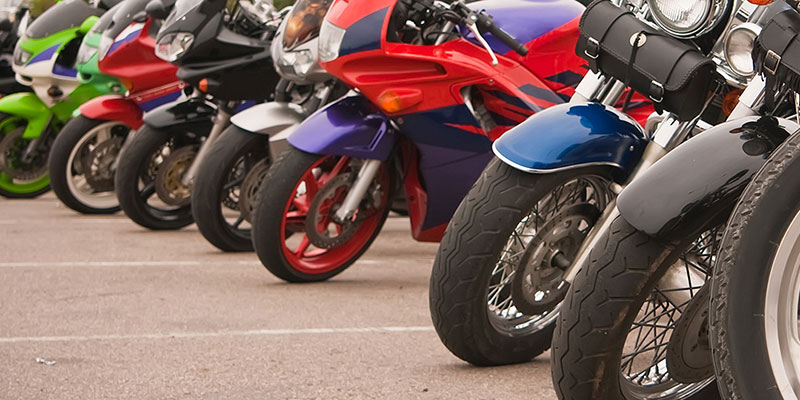 Motorcycle season is a little over a month away and Ride Safe Indiana wants you to be ready to take on the open road! To help you stay safe this motorcycle season, we've created a checklist with useful tips to follow before you hit the road!
Gear Up – Is your gear up to speed?
✅ Helmet - Wearing a helmet can be the difference between life and death, are you covered? Make sure your helmet meets all of this criteria:
DOT-compliant
Fits snuggly
No obvious defects – cracks, loose padding, or frayed straps
✅ Eye and Face Protection – Faceshields and goggles can help protect you against debris or inclement weather. Proper face and eye protection must:
Be free of scratches
Be resistant to penetration
Offer a clear, full range view
✅ Protective Clothing – The right clothing protects you in the event of a collision, makes you highly visible to others, and provides comfort and protection from various weather conditions.
Jacket and Pants
Boots
Gloves
Get Reacquainted – Say hello to an old friend!
Although you may have only stored your motorcycle for a few weeks or months, it's important to conduct a T-CLOCS inspection prior to hitting the road.
T – Tires and Wheels
Check tire inflation pressure, tread wear, and general tire condition
Inspect the front and rear brake levers
C – Controls
Ensure both the clutch and the throttle operate smoothly
Test the horn
L – Lights and Electrics
Check both headlight and taillight
Test left and right turn signals
Try both brakes and check to see if brake lights turn on
Clean and adjust mirrors as necessary
O – Oil and Other Fluids
Check engine oil and transmission fluid levels
Check brake and coolant levels
Check fuel level
C – Chassis
Inspect front suspension and rear shocks
Ensure chain and belt are adjusted according to the manufacturer's specifications
S – Stands
Side stand should operate smoothly and hold tightly in the upright position
Preparing yourself and your motorcycle for the open road are important aspects in making sure you have a safe season this year. Learn more about preparing to ride at msf-usa.org or find a motorcycle safety or training course thru RSI.