Board of Directors

Donald P. Fesko
Governor's Appointment
Chairman of the Board
Donald Fesko, OD, MBA, FACHE is the President and CEO of the Community Foundation of Northwest Indiana. A doctor of optometry, Fesko also holds a Bachelor's degree in Economics from Purdue University and a Masters in Business Administration from Indiana University Northwest. He was named a Modern Healthcare Up & Comer in 2008, designated as a Fellow of the American College of Healthcare Executives (ACHE) in 2009 and was the recipient of the group's Robert S. Hudgens Award honoring the Young Healthcare Executive of the Year in 2012. Fesko is active on numerous boards and councils including the Community Cancer Research Foundation Board, the Indiana University School of Medicine Advisory Council, the Hospice of the Calumet Area Board and the Community Care Physician Network Board.
---
Randolph Palmateer
Vice Chairman
Lake County Appointment
Randolph Palmateer is Business Manager of the Northwestern Indiana Building Trades Council. He is a 22-year veteran of the Northwest Indiana construction industry, joining the International Brotherhood of Electrical Workers Local 697 as an apprentice in 1997. He holds multiple industry certifications and an Associate's Degree in Applied Science from Ivy Tech Community College. Palmateer is active on numerous boards and commissions throughout the region, including those of South Shore Promotions, the Challenger Learning Center at Purdue Calumet, the Saint John Economic Development Commission, the Lake County Economic Alliance and the Urban League of Northwest Indiana.
---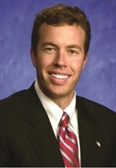 Chris Campbell
Treasurer
Porter County Appointment
Chris Campbell, is an executive at Centier Bank. He is president of the bank holding company and a member of Centier's Board of Directors. He serves on several nonprofit boards, including Chair of The Boys and Girls Club of Greater Northwest Indiana, the Valparaiso Economic and Development Commission and Indiana State Chamber. Campbell also is chairman of the EF Wildermuth Foundation, an organization that is dedicated to helping people with eyesight issues. He holds an undergraduate degree from Wittenberg University and an MBA from Valparaiso University.
---
---
Darnail Lyles, Esq.
Gary Appointment
Darnail Lyles, BS, JD, graduated from Howard University in 1981; he received his Law Degree from the Howard University School of Law in 1986. He has practiced law in Indiana for three decades. He also develops real estate. His largest Project to date was a 100 Unit Senior Building in the Miller Beach section of Gary, Indiana. His civic engagements include Board Memberships on the Gary Sanitary District and the South Shore Convention and Visitors Authority. He is currently Special Counsel to Jerome Prince, Mayor of the City of Gary, Indiana.
---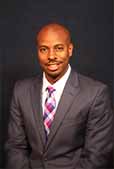 Milton Reed
East Chicago Appointment
Milton Reed Jr. is Principal of Global Consulting Solutions. Milton is an economic development and organizational cost reduction specialist with over 20 years of experience in business and economics. He received a Bachelor of Science Degree from Purdue University, West Lafayette, Indiana. Milton is a six sigma certified Engagement Manager for strategic, technical and efficiency oriented projects helping clients become high performance businesses and governments. He has worked for many years leading senior managers and directors in large-scale projects from engineering concept, contractual agreement, compliance and vertical integration. Milton provides program management and oversees economic development initiatives for clients throughout the region. He has served as a member several professional and civic boards and commissions. Milton is a lifelong resident of Northwest Indiana, enthusiastic supporter of "The Region" and community volunteer.
---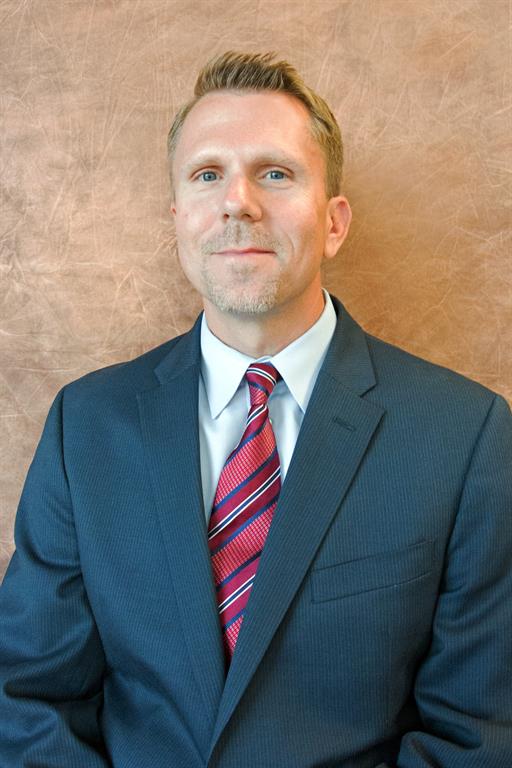 Phil Taillon
Hammond Appointment
Philip Taillon is Chief of Staff for the City of Hammond. A longtime banking industry veteran, Phil has led many of the City's high-profile economic development projects, including the Oxbow Landing development, the Hammond Sportsplex, Potash, Lear Seating, and many more. He has been a leader in Hammond's Downtown Revitalization plan and recently was a speaker at the One Region Destination 2024 Conference. In 2016 he was named one of The Times Indiana Business Professionals to Watch. Phil also serves on seven boards including United Way of Northwest Indiana, Legacy Foundation, Mental Health America, and the Challenger Learning Center. Phil believes that working toward a greater good is an important driving factor for fulfillment and achievement in life. He has a wife, Kellie, and two sons, Nate and Carter.
---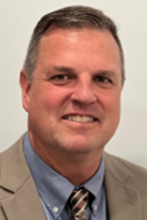 Jason Gilliana
Governor's Appointment, Porter County TDD Appointee
Jason Gilliana is a lifelong resident of Northwest Indiana. He is the Managing Member of Gilliana Pools and Whiteco Pool Solutions LLC. A Qualifier and Commercial Construction License holder in several states and local municipalities throughout the country, Jason has more than 25 years of experience in Residential and Commercial Real estate development. He is current Vice-President of the Porter County Redevelopment Commission and a past Board Member of the Porter County Alcoholic Beverage Commission.
---
John Dull
Governor's Appointment, Lake County TDD Appointee
John has a Bachelors and a Masters from Indiana University in Bloomington and a law degree from Loyola of Chicago. He concentrates his practice in government law. For almost 37 years he was the Lake County Attorney and currently is an Assistant Lake County Attorney which is a capacity in which he has total service of 7 years. While in college, he was elected to Phi Beta Kappa which is the oldest academic honor society in the United States.