Main Content
Article
Board Members

Donald P. Fesko
Governor's Appointment
Chairman of the Board
Donald Fesko, OD, MBA, FACHE is the President and CEO of the Community Foundation of Northwest Indiana. A doctor of optometry, Fesko also holds a Bachelor's degree in Economics from Purdue University and a Masters in Business Administration from Indiana University Northwest. He was named a Modern Healthcare Up & Comer in 2008, designated as a Fellow of the American College of Healthcare Executives (ACHE) in 2009 and was the recipient of the group's Robert S. Hudgens Award honoring the Young Healthcare Executive of the Year in 2012. Fesko is active on numerous boards and councils including the Community Cancer Research Foundation Board, the Indiana University School of Medicine Advisory Council, the Hospice of the Calumet Area Board and the Community Care Physician Network Board.
---
Randolph Palmateer
Vice Chairman
Lake County Appointment
Randolph Palmateer is Business Manager of the Northwestern Indiana Building Trades Council. He is a 22-year veteran of the Northwest Indiana construction industry, joining the International Brotherhood of Electrical Workers Local 697 as an apprentice in 1997. He holds multiple industry certifications and an Associate's Degree in Applied Science from Ivy Tech Community College. Palmateer is active on numerous boards and commissions throughout the region, including those of South Shore Promotions, the Challenger Learning Center at Purdue Calumet, the Saint John Economic Development Commission, the Lake County Economic Alliance and the Urban League of Northwest Indiana.
---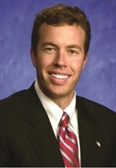 Chris Campbell
Treasurer
Porter County Appointment
Chris Campbell, is an executive at Centier Bank. He serves on several nonprofit boards, including Chair of The Boys and Girls Club of Greater Northwest Indiana, the Valparaiso Economic and Development Commission and Indiana State Chamber. Chris also is chairman of the EF Wildermuth Foundation, an organization that is dedicated to helping people with eyesight issues. He holds an undergraduate degree from Wittenberg University and an MBA from Valparaiso University.
---

Thomas Golab
Governor's Appointment
Thomas Golab is Founder and Managing Member of Route 6 Development LLC and related real estate development entities, including Lakeshore Real Estate Management Inc. Golab has a Bachelor of Science Degree in Accounting from Purdue University and is a CPA. Prior to forming his real estate company in 2005, Golab held the following positions: Chief Financial Officer, Navitas Systems LLC and its predecessors 2005 - Present (technology), U-Stor-It Group LLC 2003-2005 (real estate sector), Chief Financial Officer, Lexstar Technologies Inc. and predecessors companies 1992-2003 (manufacturing sector), Corporate Controller, RTO, Inc. 1989-1991 (finance sector), Audit Manager, KPMG Peat Marwick 1984-1989 (public services). Golab has a diverse background in finance including mergers, acquisitions, financial consulting, development, capital formation and structured finance. He has two children and resides with his family in the City of Portage.
---
Tony Walker
Gary Appointment
Tony Walker has been a practicing attorney since 1995. He is the Chairman of The Walker Law Group, P.C. with offices in Chicago, Washington D.C., Indianapolis, and Gary, Indiana. Attorney Walker's practice includes representing churches, schools, and government agencies with focuses on real estate and litigation. He is a graduate of the University of Massachusetts-Amherst where he received a Bachelor of Arts degree in Social Thought and Political Economy. Attorney Walker continued his post-baccalaureate education studying political science at Clark Atlanta University and then law at DePaul University where he received a Doctor of Jurisprudence. In 2009, the Indiana Supreme Court appointed Attorney Walker as a Commissioner of the Supreme Court Attorney Disciplinary Commission where he was elected Chairman and continued to serve until 2019. In 2011, Governor Mitch Daniels appointed him to represent the First Congressional District on the State Board of Education. Governor Mike Pence reappointed him 2014, as did Governor Eric Holcomb in 2017. Attorney Walker has also served as president of the board of trustees of the Gary Public Library and is a past chairman of the board for the Urban League of Northwest Indiana.
---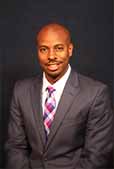 Milton Reed
East Chicago Appointment
Milton Reed Jr. is Principal of Global Consulting Solutions. Milton is an economic development and organizational cost reduction specialist with over 20 years of experience in business and economics. He received a Bachelor of Science Degree from Purdue University, West Lafayette, Indiana. Milton is a six sigma certified Engagement Manager for strategic, technical and efficiency oriented projects helping clients become high performance businesses and governments. He has worked for many years leading senior managers and directors in large-scale projects from engineering concept, contractual agreement, compliance and vertical integration. Milton provides program management and oversees economic development initiatives for clients throughout the region. He has served as a member several professional and civic boards and commissions. Milton is a lifelong resident of Northwest Indiana, enthusiastic supporter of "The Region" and community volunteer.
---

Africa Tarver
Hammond Appointment
Africa Tarver is Executive Director of Planning and Development for the City of Hammond. Ms. Tarver is a native of Hammond and received her Bachelor of Science Degree in Organization Management from Calumet College St. Joseph. She has been employed with the City for the past since 2001 in various positions. She serves on various professional Boards throughout the Region, and is dedicated to continuously moving the Region forward.
---