Indiana Area Codes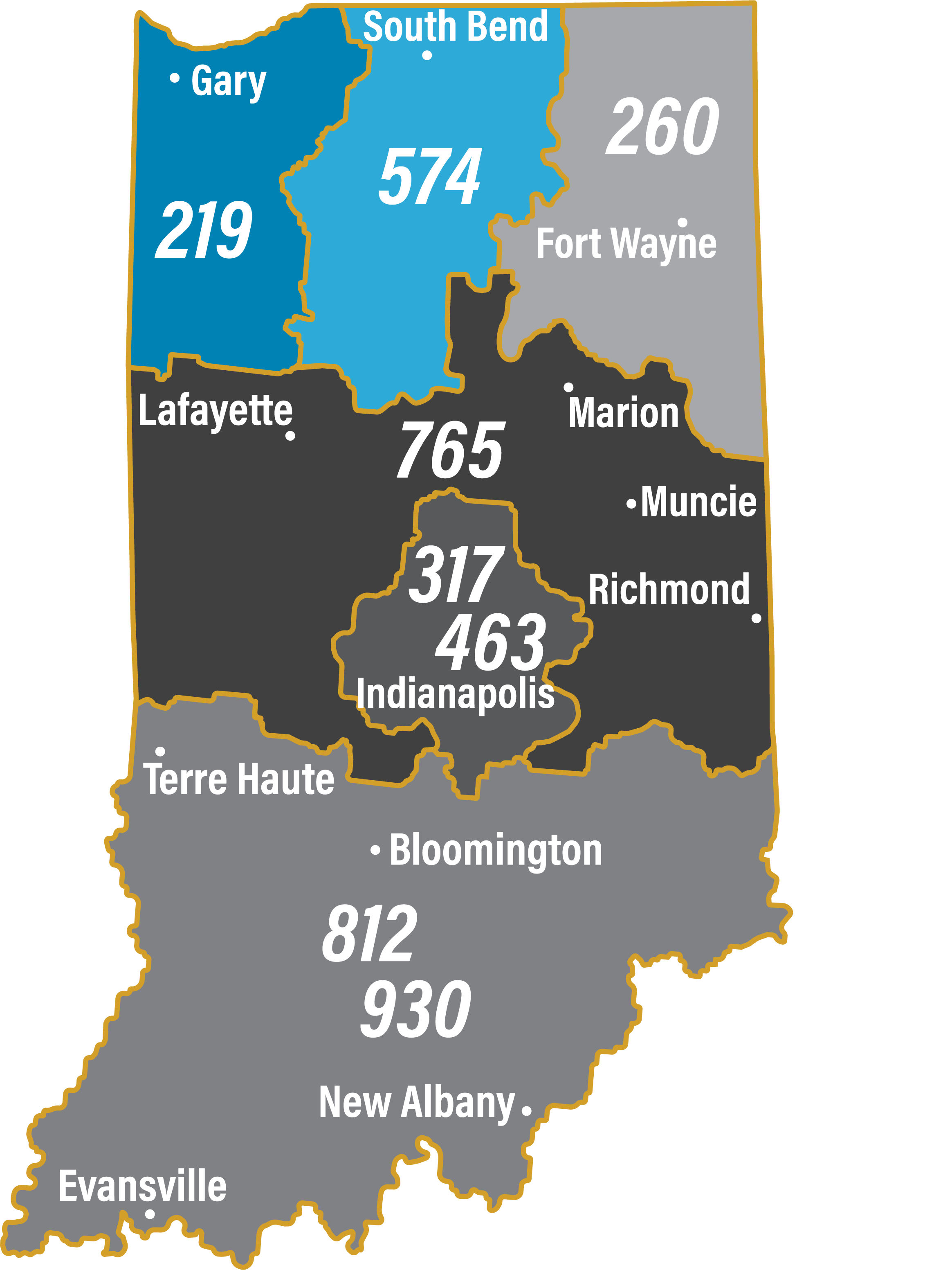 Quick Facts:
Indiana has eight telephone area codes, including two that were added within the last decade:
The 219 and 574 area codes will implement 10-digit dialing in 2021.

A 6-month grace period started Apr. 24, 2021. Local calls can be completed with 7 or 10 digits.
10-digit dialing for local calls will be mandatory on Oct. 24, 2021.
The changes are required to accommodate the 988 National Suicide Prevention Lifeline.
The 260 and 765 area codes are not expected to need major changes for some time.