Main Content
Featured Content
Stellar Communities Program
Quick Impact Placebased (QuIP)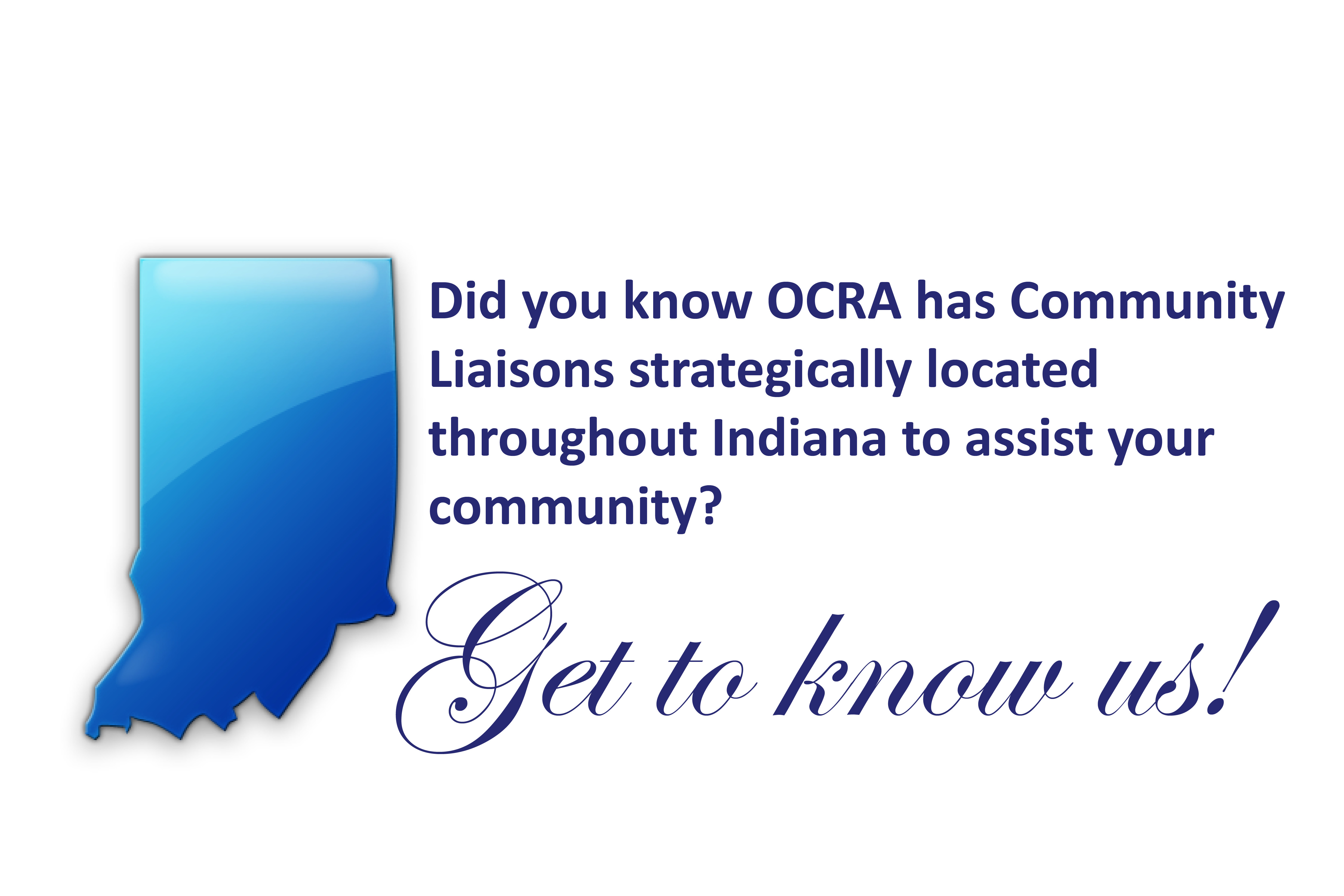 Community Liaison Districts
Welcome
Vision
The Indiana Office of Community and Rural Affairs works with Indiana communities to build relevant and economically thriving places where people want to live, work and grow.
Mission
The Indiana Office of Community and Rural Affairs works with local, state and national partners to provide resources and technical assistance to aid communities in shaping and achieving their vision for economic development.
News & Events
Join
OCRA and Municipal Power Agency (IMPA
) as we examine ways to take your community to the next level. Register to attend this FREE conference on
Wednesday
,
Aug. 29 from 8:30 a.m. to 4 p.m
at the IMPA conference center in Carmel. The day will include a look at how several Indiana cities and towns have empowered entrepreneurship in their communities, as well as examine the impact that downtown housing and Main Street projects have on communities throughout the state.

This event is approved as a Continuing Education (CE) event for certified Grant Administrators. Grant Administrators can earn CE credits toward renewal by participating in this event. Register by Monday, August 20. Register now at impa.com/downtown
Grant Administrator newsletter
The Grant Administrator newsletter, Taking it for Granted, has been released for the second quarter. Visit this page to view the full newsletter.