Main Content
Featured Content
Stellar Communities Program
Quick Impact Placebased (QuIP)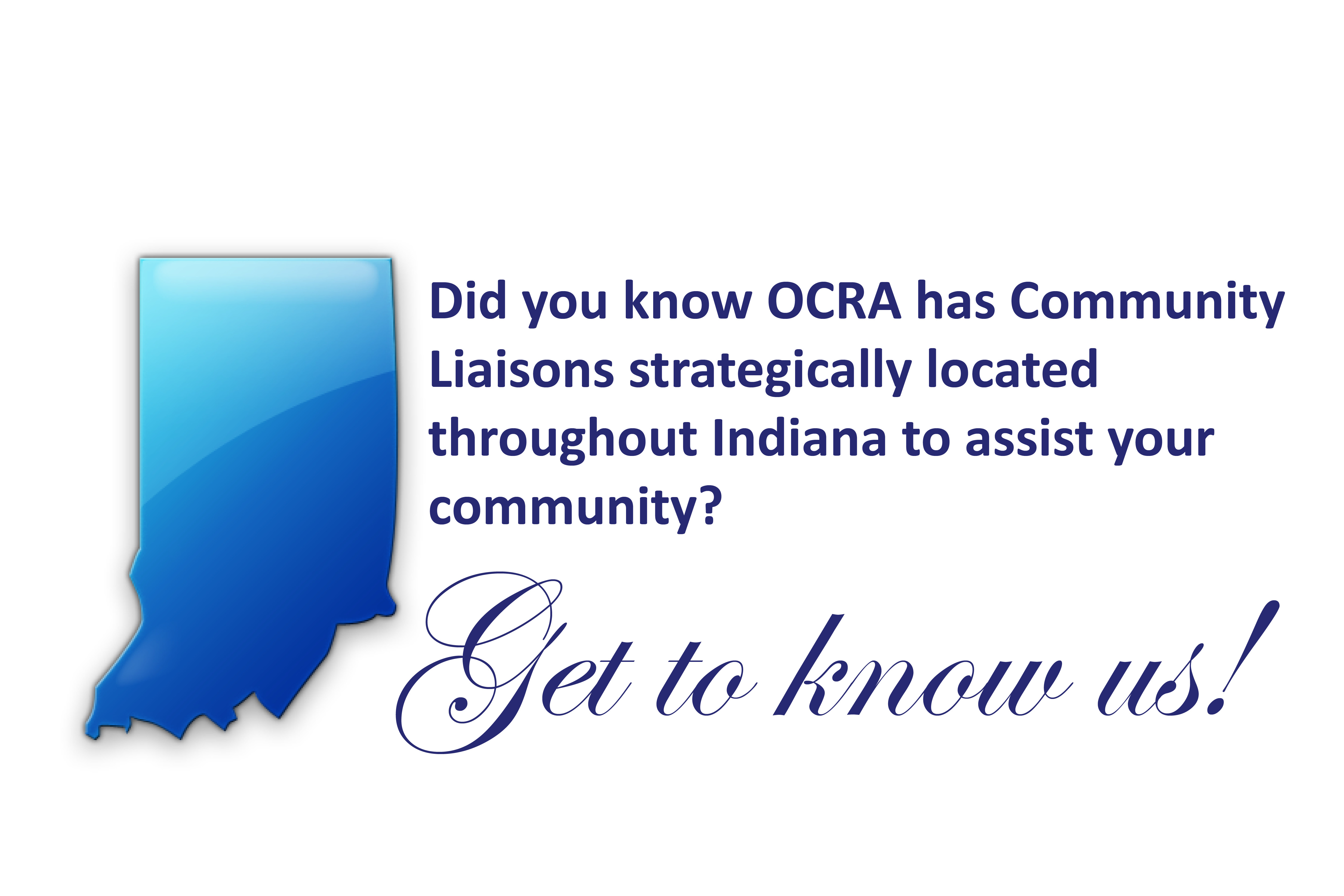 Community Liaison Districts
Welcome
Vision
The Indiana Office of Community and Rural Affairs works with Indiana communities to build relevant and economically thriving places where people want to live, work and grow.
Mission
The Indiana Office of Community and Rural Affairs works with local, state and national partners to provide resources and technical assistance to aid communities in shaping and achieving their vision for economic development.
Register for our newsletters
News & Events
Job Opportunities
OCRA offers exciting, challenging and rewarding careers for professionals looking to serve rural Indiana communities. Would you like to join our team? If so, apply for the CDBG Program Manager position.
The CDBG Program Manager is responsible for helping manage Indiana's Community Development Block Grant (CDBG) Program. This includes the State and small cities CDBG Programs, any CDBG Disaster Recovery supplemental appropriations and other programs using CDBG funds. He/she will also be responsible for the coordination with Grants Services for grant administration, compliance monitoring, and other aspects of CDBG program management. The Program Manager will perform grants management and compliance monitoring on other OCRA funded programs as assigned. Apply before May 18! Click here to apply.