State of Indiana Holocaust Observance

"She rises, exhausted. She rises, in joy. She rises, trembling. She rises, fearless. She rises, bruised. She rises, alone. She rises, lonely. She rises."
- A 21st-century interpretation of the Eshet Chayil
The Dr. Martin Luther King, Jr. Indiana Holiday Commission, the Indiana Civil Rights Commission, and the Indianapolis Jewish Community Relations Council will be hosting the 24th Annual State of Indiana Holocaust Remembrance Program on Thursday, November 10, 2022 from 12:00 pm to 1:30 PM at the Indiana Statehouse North Atrium.
November 9-10 is the anniversary of Kristallnacht, the Night of Broken Glass. On this day in 1938, Nazis in Germany torched synagogues, vandalized Jewish homes, schools, and businesses, and killed approximately 100 Jews. The program will honor those who perished in the Holocaust and commemorate the anniversary of Kristallnacht.
This year's program is centered around honoring and remembering the women from the Holocaust who showed resilience, bravery, and courage. We invite all to attend the program and join us in remembering these women and all people who were victims of the Holocaust.
There will be remarks given from state leaders and members of the Indianapolis Jewish Community Relations Council. There will be awards given to community leaders and organizations who have shown a commitment to sharing teachings of the Holocaust in order to inspire others to stand up against hate and bigotry. Awards will also be given to students who have participated in the Hoosier Student Artistic Expressions Contest in which students created pieces of art in response to a quote about the Holocaust. The program will end with a commemorative candle lighting ceremony, musical arrangements, and prayer.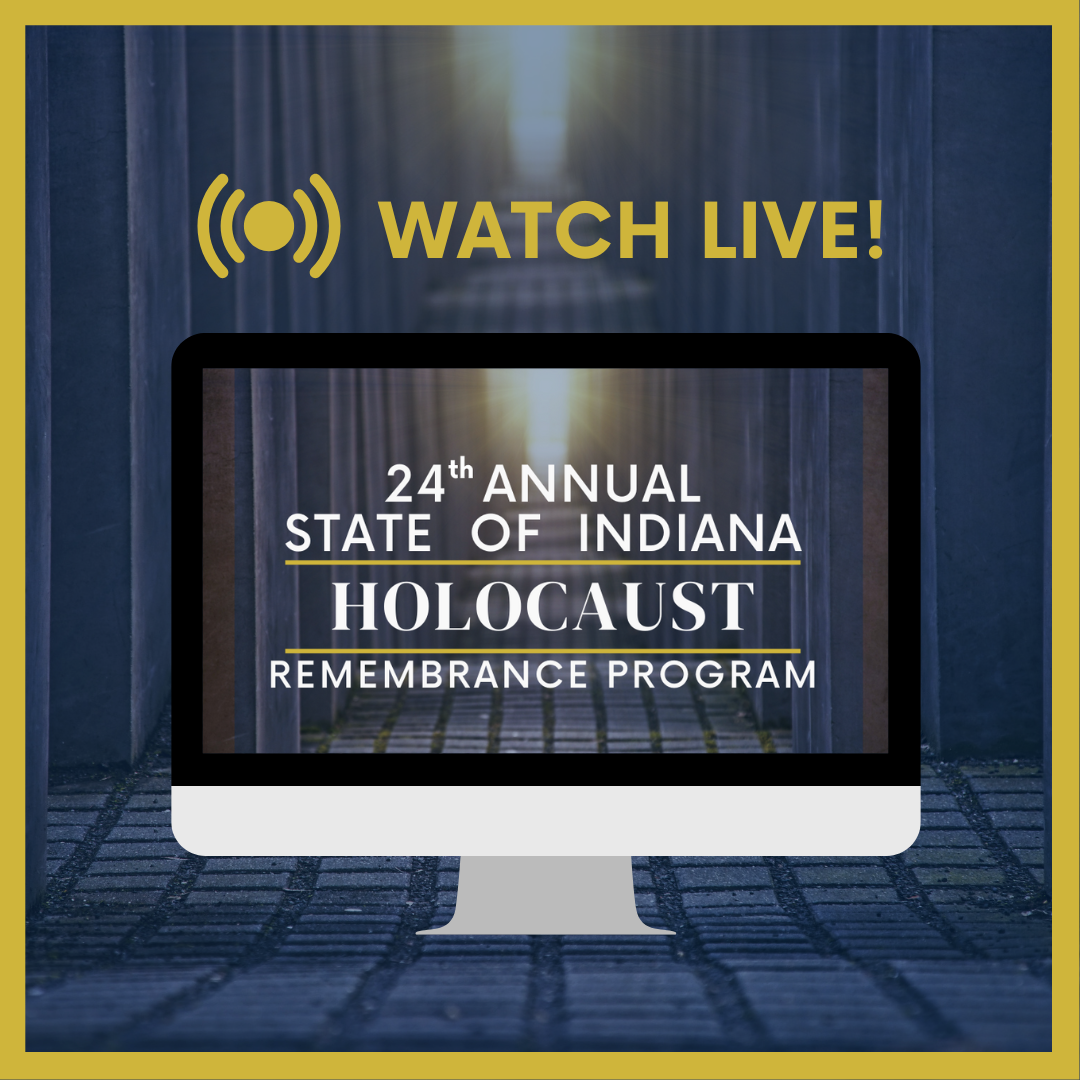 For information regarding the 2022 Hoosier Student Holocaust Remembrance Creative Expressions Contest, please visit HERE.
The Dr. Martin Luther King, Jr. Indiana Holiday Commission was created by statute to commemorate the life and works of Dr. King. One meaningful method of preserving his legacy is through the commission of acts of service that meet fundamental community needs. For information on year-round, statewide community service opportunities visit www.in.gov/ofbci/volunteer, http://www.helpindyonline/, or http://www.mlkday.gov/.