Members
Andrew Morton, MD, MBA, CPE, FAAFP
Health Officer
Dr. Morton is our Health Officer. He came on board in December 2009, after the unexpected death of long-time health officer, Dr. Rashidul Islam, in late July of the same year.
Dr. Morton grew up in nearby Milltown, Indiana. He graduated from Ball State University, received his Medical Degree from Indiana University, then completed his residency in Family Practice from Naval Hospital Pensacola in 2000. Dr. Morton served in the Army Reserves, then as Ship Medical Officer in the Navy aboard the USS FRANK CABLE in Asia and the Far East. He also spent time with the Marines at MCAS Cherry Point as a Family Physician and Head of Occupational Medicine for the base. He is glad to be back home after serving 16 years in the Armed Forces. He is with Harrison Family Medicine on Federal Drive in Corydon.
He has four wonderful children; Samantha, Toby, Benjamin, and Theodore.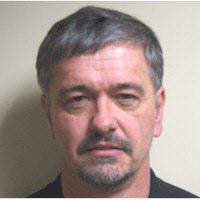 Kevin Pierson, DDS
Dr. Kevin Pierson, DDS, has been on the health board since 1987. He recently retired from his dentistry practice in Central Barren. He donates time each year for trips to Honduras to help with dental health.
In April 2018 he accepted the nomination of Vice-Chairman of the health board.
Bruce Burton, MD
Dr. Burton was confirmed to the health board in July, 2010.
He was born in Woodville, Texas; his father is a retired Family Medicine doctor and his mother is a community organizer. He attended Baylor University in Waco, majoring in chemistry. He graduated from the University of Texas Medical School in Dallas in 1978. He completed the Family Practice residency training program in Louisville, Kentucky in 1981. In 1989 he became qualified in Geriatric Medicine by the American Board of Family Medicine. His office is located in the Medical Pavilion next to the new hospital at 1263 Hospital Drive NW, Suite 240.
He and his wife, Joan, like to garden and they are active in the Louisville Ethnic Dancers, where they first met. Joan is a retired RN and an avid Master Gardener. She is an active member of the Kentuckiana Herb Society, and Bruce loves her culinary skills.
Besides his office practice, Dr. Burton is the Medical Director of the Family Health Center of Harrison County. He enjoys being the team physician for the Corydon Panther football team. He is also Medical Director of the Kindred Health and Rehabilitation Services center in Corydon.
Lance Richards, Ed. D.
Dr. Richards was confirmed to the health board in July 2011. He has been the superintendent for the North Harrison Community School Corporation since 2016. He has lived and worked in Harrison County for nearly 30 years. He started as a teacher at Lanesville Junior/Senior High School, staying for 9 years. Dr. Richards was then given the opportunity to work in the North Harrison Community Schools as the principal of Morgan Elementary. He served in that post for 12 years. He later served as Assistant Superintendent. Dr. Richards received his Bachelor's degree and Principal's Certification from Indiana University Southeast. He went on to obtain additional degrees from Indiana State University and Oakland City University. His wife of over 30 years, Melissa, is a lifelong resident of Harrison County. Together they have two children, Jarod and Jessica.
Sharon Christie, DVM
Dr. Christie joined the health board in June of 2015. She is originally from New Jersey, but her family moved to Indiana when she was a teen. She attended North Harrison High School in Ramsey and is a 1987 graduate of Purdue University School of Veterinary Medicine. She has a special interest in equine medicine and been on staff with the Corydon Animal Hospital since 2002 and with Smith Animal Clinic since 2013.
Kelly Grossman, MD
Dr. Kelly Grossman was appointed to the health board on January 4, 2016. He graduated from the University of Louisville School of Medicine in 1997. His wife, Dr. Jeanne Grossman, is also a practicing medical doctor. They live in Corydon with their two daughters.
In April 2018, he accepted the nomination of chairman of the health board after the resignation of long-time chairman, Roger Windell.
Chris Byrd
Attorney Chris Byrd was appointed to the health board in April of 2018 after the retirement of long-time board member, Maurice Fisher. Chris was admitted to the Indiana State Bar in 2002, the Kentucky State Bar in 2003, and has been admitted to practice before the U.S. District Court, Northern and Southern Districts of Indiana. Chris is also a Certified Public Accountant.
Tony Combs
Tony was the administrator of the Harrison County Health Department for 14 years, from 2004 through early September, 2018, when he accepted a position at the Louisville Metro Sewer District. He was selected for a vacant position on the health board because of his familiarity with our services, duties, responsibilities, and personnel.