About the IPAC
The IPAC is a non-partisan, independent state judicial branch agency and was created by statute in 1973. It is made up of Indiana's 91 prosecuting attorneys and their chief deputies and governed by a 10 member Board of Directors chosen from among the state's prosecuting attorneys.
The IPAC assists prosecuting attorneys by preparing manuals, providing legal research, and conducting training seminars. It serves as a liaison to local, state, and federal agencies, study commissions, and community groups in an effort to support law enforcement and promote the fair administration of justice.
Lexis/Nexis
New prosecutors and deputies can obtain Lexis accounts through the IPAC by contacting our office at (317) 232-1836.
Putting Children First
DID YOU KNOW?
Your county prosecutor's office can help you with child support matters regardless of your level of income?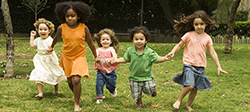 Your prosecutor can assist with:
Establishing paternity.
Establishing support orders.
Enforcing support orders.
Learn More about Title IV-D Child Support Services provided by your prosecutor.
The Indiana Prosecuting Attorneys Council does not provide child support services. To obtain child support services, contact your county prosecutor's child support office.
Disclaimer
The Indiana Prosecuting Attorneys Council does not provide legal research, legal advice, or legal services to the public and does not have access to individual court records.