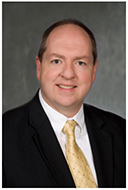 Sen. Greg Walker (R-41) was elected to the Indiana State Senate in 2006 and serves portions of Bartholomew and Johnson counties. Sen. Walker is the Chair of the elections committee, serves on both the Family and Children Services and Insurance and Financial Institutions committees (Ranking Member of both), and also sits on the committees for Pensions & Labor, Tax & Fiscal Policy and the Ethics Committee.
Sen. Walker received his education in Business Finance from Indiana University and obtained his Masters Degree from Wesleyan University. When he's not working for his constituents, Sen. Walker is the Senior Consultant at Proffer Brainchild Analytics Innovation, an Indianapolis-based firm that specializes in both training and consulting in finding and addressing root causes to business problems.
Sen. Walker is Deacon and Treasurer at the Church of Christ in Columbus where he resides with his wife and four children.