Mapping the Solution: Understanding the Network of Service Providers Addressing the Opioid Crisis
by The Polis Center
Because the opioid epidemic has grown so rapidly, there has not previously existed any data describing the full landscape of service provision around this issue. Through the Indiana Data Partnership (IDP), we have compiled more information about the opioid service provider landscape in Marion County than has ever been available.
This information is important for policymakers, decision-makers, and service providers to:
Understand the full breadth of services needed for response, education, and prevention around this issue
Identify which organizations currently are engaged in this work and how
Identify critical service gaps
Discover which organizations are not engaged but potentially could be based on services they provide and their capacity
To understand this complex network of providers, first, we had to gather information about organizations, the services they provide, and whether and how they are involved in addressing the opioid crisis. During the initial phase of the process, The Polis Center at IUPUI conducted more than 40 key informant interviews, curated publically available data, and surveyed hundreds of organizations to learn about the network of providers and how they are connected with each other through referrals, coalitions, and partnerships. It conducted two surveys of two distinct groups in Marion County--substance abuse service providers and community service providers.
From known substance abuse service providers in Marion County, we were interested in knowing:
Does an organization offer substance abuse and/or mental health services
What type of care and treatment options does an organization provide
What populations are served
Where are the services located
To which organizations are referrals made and/or received and for what services
Which organizations offer ancillary or exclusive service and what are they
Which organizations are a member of a coalition/taskforce
Which organizations collaborate for any reason
Which organizations collect client-level data electronically and what kind of data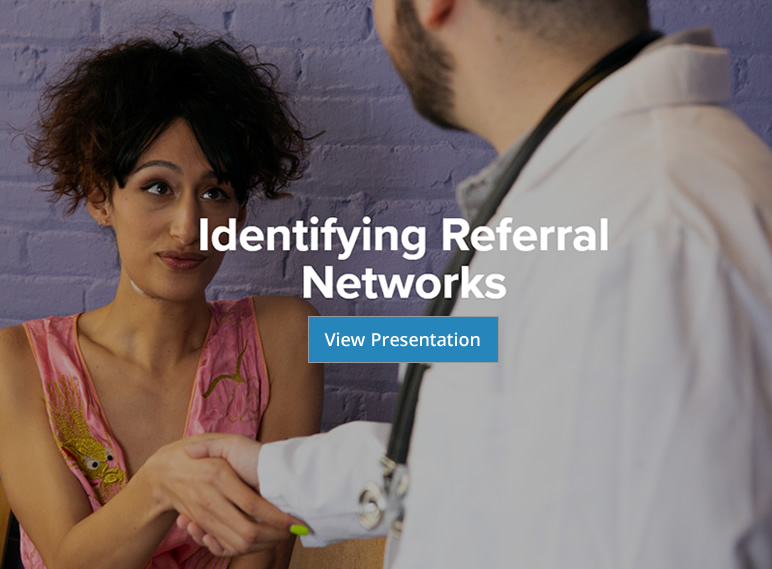 Working with Indiana 211, we surveyed community service providers to learn:
Which organizations provide substance abuse services and if so, what kind (medically assisted treatment, detoxification, other)
Which organizations provide services to individuals with a known substance abuse disorder and what type
Who the organization serves
Which organizations offer mental health treatment and if so, whether or not treatment is offered to substance abuse clients
Which organizations provide education/workforce training services
To which organizations do they refer clients and for what services
From which organizations do they receive client referrals and for what services
Which organizations are members of a coalition/taskforce
With which organizations do they collaborate for any reason
Which organizations collect client-level data electronically and what kind of data
Using information from these surveys, the SAVI community information system, Indiana Business Research Center (IBRC) data, interviews, and publically available datasets, the IDP is constructing a model that allows the exploration of service provision in Marion County. Cluster maps visualize this complex combination of services, gaps in provision, and potential new organizations to engage in addressing various facets of the opioid epidemic. Examples of cluster maps showing service providers and their referral relationships are presented below: