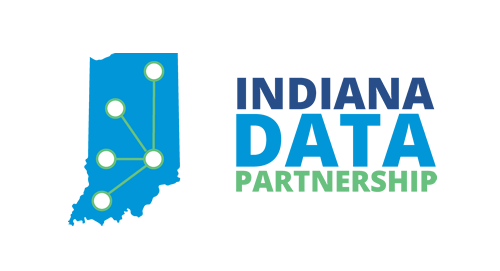 For Immediate Release
INDIANA DATA PARTNERSHIP LAUNCH POWERS MULTI-SECTOR COLLABORATION
Initial efforts focus on combatting the opioid epidemic and improving education and workforce development initiatives for Hoosiers
The Indiana Data Partnership (IDP) is launching to empower collaboration among government, non-profit and private sector entities to drive positive change in key challenges impacting Hoosiers.
Current focus areas include combatting the opioid epidemic and improving education and workforce development. The partnership serves these vital community needs by developing an integrated, scalable and collaborative decision-driving framework designed to increase the availability and utility of existing data among participating partners.
IDP is an enhancement to the State of Indiana's Management Performance Hub (MPH), which provides data analytics solutions tailored to address management and policy questions enabling improved outcomes for Hoosiers. Formed in partnership with Indiana University (IU), this enhancement expands MPH's mission by creating a secure, replicable and sustainable framework that helps organizations successfully partner to maximize holistic solutions and minimize duplication of efforts through sharing and viewing common data. Another benefit is the creation of better visualizations of organizations' service networks.
"The primary idea here is that we aren't just creating a mechanism to share data. We are identifying connections that front-line organizations may not even be aware of," said MPH Director and Indiana Chief Data Officer, Darshan Shah. "We are creating a platform to bring together partners that can support those connections and create meaningful collaboration that hadn't previously existed. This in turn helps to support key initiatives identified within Governor Holcomb's pillars."
One example of the partnership in action focuses on Employ Indy, Central Indiana's Workforce Investment Board. Youth Employment Services, an Employ Indy program, needed to identify the best areas to evaluate for program expansion locations. Assessment of existing organizations (community centers), key demographic indicators of youth disconnected from education/work opportunities and connectedness to other education and workforce resources allowed Employ Indy to identify which locations provide the highest impact. An interactive presentation of this process is available at www.IN.gov/IDP.
Connections are identified through cluster-mapping, a method of analyzing data to highlight networks of connected organizations and the strength of those connections.
"It's all about connections – between people and organizations," said Indiana Business Research Center (IBRC) Co-Director and CIO, Carol Rogers. "And if we can capture data to understand those connections, we'll be better able to understand the paths people take to get training and then better jobs."
Initially funded through the Lilly Endowment, current partners include the IU Public Policy Institute (PPI), IBRC and the Polis Center at IUPUI. Additional partners and focus areas are being added as the initiative progresses.
"By fostering greater access to value-added data and information, IDP will provide an invaluable new resource to increase problem-solving capacity and delivery of public services in tackling today's most pressing challenges facing Indiana and its citizens," said David Gard, Assistant Vice President for University Economic Engagement at Indiana University.
Contact:
Ashley Hungate, MPH
Phone (317) 670-0421
Email: ahungate@mph.in.gov
To learn more about the IDP, visit these links: