Facility Staff
Mailing Address for Incarcerated Individuals
811 W. 50 N., Rockville, IN 47872
Visitation
Public Visitation:
Public Visitations are available at 9:00 a.m. and end at 3:00 p.m., every day except Wednesday. Wednesdays are for no contact visits, same hours. All visits are scheduled through GTL. Please refer to the IDOC visitation page to find the most current information regarding visits.
Attorney Visits:
Requests for general in-person legal visits between attorneys and Incarcerated Individuals must be made to the facility where the Incarcerated Individuals is housed. Attorney/Incarcerated Individuals visit requests are being scheduled and will continue as long as it is safe to do so on a facility-by-facility basis. Based on the conditions of each facility, they are subject to being postponed or rescheduled. A reliable alternative to an in-person attorney/Incarcerated Individuals visit is to schedule a confidential phone call. Incarcerated Individuals must have the attorney's phone number added to their approved telephone list. All calls are to be 'collect calls' unless the Incarcerated Individuals utilizes prepaid minutes.
Visiting Guidelines
Volunteer Opportunities
---
We are actively recruiting volunteers to mentor students participating in The Last Mile. The Last Mile is a non-profit organization that was founded at San Quentin State Prison in 2010. It is a full-stack computer coding boot camp, the first of its kind, which operates inside US prisons. The core belief of The Last Mile is that having a job is the key to successful re-entry and breaking the cycle of incarceration. Therefore, the program provides computer coding training to prepare students for release into today's high-tech environment. You can view the volunteer brochure here or watch the volunteer recruitment video here.

Volunteers are needed for the Purposeful Living Units Serve (PLUS) Program. This is a faith and character-based community unit at RCF. This program provides an opportunity for Incarcerated Individuals to explore and choose alternatives to criminal thinking and behavior. This is done through an emphasis on spiritual, moral and character development, life skills training and intentional preparation for living as law abiding citizens who contribute to the well-being of their community.

We are also looking for volunteers that can meet the needs of our Incarcerated Individuals population in the following areas of study:

Buddhism
Islamic
Jewish
Narcotics Anonymous (NA)
Native American
Community Engagement Coordinator
---
Please contact the Community Engagement Coordinator if you are interested in volunteering or donating. For general volunteer information, please visit the IDOC Volunteer page.
Community Advisory Board Meetings are TBA
These meetings consist of community advisory board members (CAB). A list of members can be found HERE
Programs
---
The Indiana Department of Correction offers a wide selection of programming, courses, and activities based on both facility and Incarcerated Individuals needs, as well as available resources. Listed below are several current programming opportunities available at the facility. While staff leads some, many are volunteer-driven. If you are interested in learning more about volunteer opportunities, please visit our volunteer page. For more information on these programs and/or a complete listing of the programs the IDOC offers, please visit the IDOC Programs page.
Purposeful Living Units Serve (PLUS)
Vocations:

Culinary Arts
Building Maintenance
Business Technology
Cosmetology
The Last Mile (TLM)

U.S. Department of Labor:

Aramark IN2Work
Indiana Correctional Industry Products (ICI)

Substance Abuse

Outpatient Phases
NA/AA
Recovery While Incarcerated (RWI)

Education:

TASC
Literacy Skills
Ivy Tech College Certificate Program/WorkIN
Ivy Tech Correspondence Programs

Parenting
SOMM (Sex Offender Management and Monitoring)
Thinking for a Change
Dialectical Behavioral Therapy
Anger Management
Stop/Tips
Domestic Violence
Various Bible Studies and Worship Services
Celebrate Recovery
Healing for Damaged Emotions/Walking the 12 Steps with Jesus Christ
Dealing with Grief/Loss
Kairos Women Taking Charge (A Pre-Release Program)
Re-Entry Programming for pre-release
100 Days of Kindness
Due to the short duration of time spent at intake, programs are not available to Incarcerated Individuals. During the intake process each Incarcerated Individuals is evaluated through interviews, reports, and diagnostic tests. This evaluation forms the basis of the Incarcerated Individuals' facility and program assignment.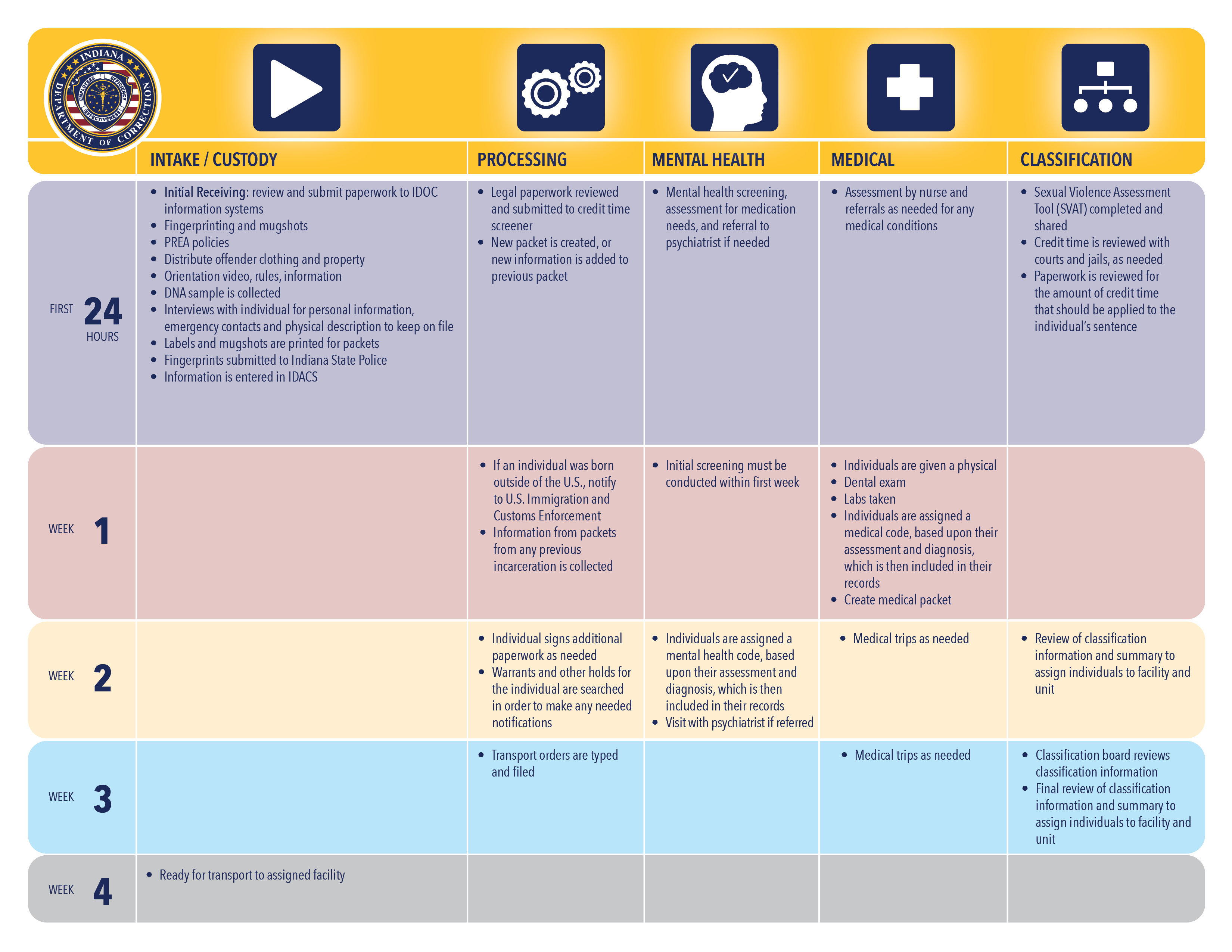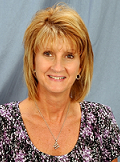 Warden: Julie Stout
About Rockville Correctional Facility:
Rockville Correctional Facility is a maximum-security adult female facility located on approximately 52 acres, one mile northwest of Rockville, Indiana. The facility was originally established as a juvenile male facility in 1970. In 1992, the facility moved through stages from young juveniles to older juveniles, to co-ed with adolescent males and adult females, to only adult females. Rockville became the largest female facility in the Department of Correction. In 1995, the state approved the Department's plan to rebuild the Rockville Training Center, as it was called then, to fit its new mission as a 600-bed facility for women. Over the next three years, 23 structures were demolished, five were converted to stand alone heating systems and upgraded in other ways, 13 new buildings were constructed, and the whole of the facility's infrastructure was replaced. The current facility includes a total of 22 buildings within the facility property and two residences with a total capacity of more than 1,200. The facility also serves as the intake unit for women in the Department of Correction, which involves a series of assessments to ensure each incarcerated individual is assigned to the facility and programming that best meets their needs. Incarcerated individuals have multiple educational and vocational training opportunities, including cosmetology, parenting support and a partnership with Televerde that includes training and work opportunities inside the facility and post release.
---
Rockville Correctional Facility | 811 W. 50 N., Rockville, IN 47872 | (765) 569-3178