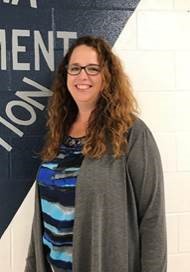 Warden Tricia Pretorius
About Putnamville Correctional Facility:
The Putnamville Correctional Facility, originally known as Indiana State Farm, was authorized by the General Assembly on March 13, 1913, as a minimum security, misdemeanant work camp. Construction began in 1914, and in 1915, the facility began receiving court orders for misdemeanant incarcerated individuals. In 1977, the facility was reclassified from minimum to medium security and began receiving individuals convicted of felonies. Originally comprised of 3,500 acres, in 2009, 917 acres were allocated to the Department of Natural Resource. The facility has been the recipient of several environmental awards, including the 2010 Organization of the Year by the Hoosier Environmental Council for Green Initiatives; the 2011 Secretary of Defense Freedom Award and Above and Beyond Award in support of the National Guard and Reserves; and the 2011 Trees Inc. Recycling and Sustainability Award. The facility has a capacity of more than 2,500, and offers multiple educational and work training programs, including training in coding and visual and audio programming through The Last Mile, and other programs focused on education and parenting.
---
Putnamville Correctional Facility | 1946 West U.S. Hwy 40 | Greencastle, IN 46135 | (765) 653-8441