Mailing Address for Incarcerated Individuals
1946 West U.S. Hwy 40 Greencastle, IN 46135
Court calls, Virtual hearing, or outside agencies requesting appointments please contact:
Jennifer Royer
765-653-8441 ext. 521
Visitation
NOTICE: Visits will NOT be held on Monday or Thursday. All visits must be prescheduled and will receive a minimum of one hour
Public Visitation:
Please refer to the IDOC visitation page to find the most current information regarding visits.
Attorney Visits:
Requests for general in-person legal visits between attorneys and Incarcerated Individuals must be made to the facility where the Incarcerated Individuals is housed. Attorney/Incarcerated Individuals visit requests are being scheduled and will continue as long as it is safe to do so on a facility-by-facility basis. Based on the conditions of each facility, they are subject to being postponed or rescheduled. A reliable alternative to an in-person attorney/Incarcerated Individuals visit is to schedule a confidential phone call. Incarcerated Individuals must have the attorney's phone number added to their approved telephone list. All calls are to be 'collect calls' unless the Incarcerated Individuals utilizes prepaid minutes.
Visiting Guidelines
Notification to all Visitors: The facility is utilizing non-aggressive canines as part of the entrance shakedown procedures.
Visitors may receive up to a 2-hour visit, with a minimum of 1 hour. The amount of time received will be dictated by daily visiting conditions, i.e., available space, emergency situations, etc.
Volunteer Opportunities
---
Putnamville is currently seeking volunteers to help with the following groups or programs:

We are actively recruiting volunteers to mentor students participating in The Last Mile. The Last Mile is a non-profit organization that was founded at San Quentin State Prison in 2010. It is a full-stack computer coding boot camp, the first of its kind, which operates inside US prisons. The core belief of The Last Mile is that having a job is the key to successful re-entry and breaking the cycle of incarceration. Therefore, the program provides computer coding training to prepare students for release into today's high-tech environment. You can view the volunteer brochure here or watch the volunteer recruitment video here.
Yoga: Looking for someone to come into the facility and teach a yoga class.
AA/NA: Looking for a volunteer willing and open to speak with offenders in their combined AA/NA class.
Art: We are looking for someone interested in starting an Art program who is willing to help offenders with all ranges of skills, from beginning to advanced.
Literacy: We are looking for volunteers with the patience and ability to help offenders learn to read. We would like to start a workshop and pair offenders one to one with an individual who is willing to take the time to teach them to read. Moorish Science Temple of America
Native Americans
Buddhist
Fatherhood classes
Jewish group
Community Engagement Coordinator
---
Please contact the Community Engagement Coordinator if you are interested in volunteering or donating. For general volunteer information, please visit the IDOC Volunteer page.
Community Advisory Board Meetings begin at 10:30 in the Educational Conference Room
These meetings consist of community advisory board members (CAB). A list of members can be found HERE
Programs
---
The Indiana Department of Correction offers a wide selection of programming, courses, and activities based on both facility and Incarcerated Individual's needs, as well as available resources. Listed below are several current programming opportunities available at the facility. While staff leads some, many are volunteer-driven. If you are interested in learning more about volunteer opportunities, please visit our volunteer page. For more information on these programs and/or a complete listing of the programs the IDOC offers, please visit the IDOC Programs page.
12 Step AA Meeting
12Step
American Legion
Anger Management
AVP - Audio, Video and Productions
Bridges to Life
Building Trades
Culinary Arts
Ethics
First Timers
Goal Setting
Healing Families/VOA
Health & Hygiene
INPEP/ECHO
Music Program
Public Speaking\
Purposeful Living Unit Serve (PLUS)
Recovery While Incarcerated (RWI)
Resume Writing
The Last Mile
Thinking for a Change
You Yes You
Transition
Bridges to Life
Welding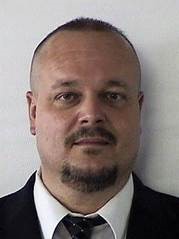 Warden Dushan Zatecky
About Putnamville Correctional Facility:
The Putnamville Correctional Facility, originally known as Indiana State Farm, was authorized by the General Assembly on March 13, 1913, as a minimum security, misdemeanant work camp. Construction began in 1914, and in 1915, the facility began receiving court orders for misdemeanant incarcerated individuals. In 1977, the facility was reclassified from minimum to medium security and began receiving individuals convicted of felonies. Originally comprised of 3,500 acres, in 2009, 917 acres were allocated to the Department of Natural Resource. The facility has been the recipient of several environmental awards, including the 2010 Organization of the Year by the Hoosier Environmental Council for Green Initiatives; the 2011 Secretary of Defense Freedom Award and Above and Beyond Award in support of the National Guard and Reserves; and the 2011 Trees Inc. Recycling and Sustainability Award. The facility has a capacity of more than 2,500, and offers multiple educational and work training programs, including training in coding and visual and audio programming through The Last Mile, and other programs focused on education and parenting.
---
Putnamville Correctional Facility | 1946 West U.S. Hwy 40 | Greencastle, IN 46135 | (765) 653-8441