Facility Staff
Administrative Assistant II
Rhonda Thomas-Hardy
Administrative Secretary to the Warden
Rebecca Cornett
Public Information Officer
Doug Foley
(260) 636-3114 ext.223
HIRE Coordinator (Region 2)
Jenny Merryman
(812) 318-0680
Transitional Healthcare Facilitator (PD 2)
Jennifer Thorpe
765-689-8920 ext. 5278
Diversity, Inclusion, Belonging Officer
Rhonda Thomas-Hardy
(260) 636-3114 ext. 214
NOTE: If you are unable to reach the facility by the main phone number listed above, please use alternate telephone number 260-239-1274
Mailing Address for Incarcerated Individuals
3516 E 75 South Albion, IN 46701
Visitation
Public Visitation:
Please refer to the IDOC visitation page to find the most current information regarding visits.
Attorney Visits:
Requests for general in-person legal visits between attorneys and Incarcerated Individuals must be made to the facility where the Incarcerated Individuals is housed. Attorney/Incarcerated Individuals visit requests are being scheduled and will continue as long as it is safe to do so on a facility-by-facility basis. Based on the conditions of each facility, they are subject to being postponed or rescheduled. A reliable alternative to an in-person attorney/Incarcerated Individuals visit is to schedule a confidential phone call. Incarcerated Individuals must have the attorney's phone number added to their approved telephone list. All calls are to be 'collect calls' unless the Incarcerated Individuals utilizes prepaid minutes.
Visiting Guidelines
** Work Release Residents can visit on either day/hour (Saturday/Sunday). *
Volunteer Opportunities
---
Volunteers are a vital part of Chain O'Lakes Correctional Facility. Volunteers are used to instruct the activities below which assist our population to change their criminal thinking by developing better coping skills to assist with a successful re-entry into our communities.

We are looking for volunteers for the following groups:

Money Management
AA, NA, Celebrate Recovery
Community Engagement Coordinator
---
Please contact the Community Engagement Coordinator if you are interested in volunteering or donating. For general volunteer information, please visit the IDOC Volunteer page.
Community Advisory Board Meetings are held at 10:00 a.m. (ET)
These meetings consist of community advisory board members (CAB). A list of members can be found HERE
Programs
---
The Indiana Department of Correction offers a wide selection of programming, courses, and activities based on both facility and offender need, as well as available resources. Listed below are several current programming opportunities available at the facility. While staff leads some, many are volunteer-driven.
For more information on these programs and/or a complete listing of the programs the IDOC offers, please visit the IDOC Programs page.
Inside Out Dads
Substance Abuse
Thinking for a Change
Purdue Master Gardener
Anger Management
Dave Ramsey's Financial Peace University
All Pro Dad's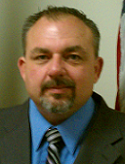 Warden Charles Bowen
About Chain O'Lakes Correctional Facility:
The Chain O'Lakes Correctional Facility is in Noble County, located inside the Chain O'Lakes State Park. The facility was established in 1967 and consisted of one building with a population of 54 incarcerated individuals. Chain O'Lakes now consists of six buildings with a capacity of 140. The facility offers a wide variety of educational and treatment programs to aid each incarcerated individual with his transition back into the community. The facility also provides a variety of work crews throughout northeast Indiana. Work crews help maintain Pokagon State Park, as well as Chain O'Lakes State Park. Crews work closely with the Noble County Surveyor's office, Indiana Department of Transportation and the local community on special projects that range from helping place sandbags during flooding to planting and maintaining flowers around the community.
---
Chain O'Lakes Correctional Facility | 3516 E 75 South Albion, IN 46701 | (260) 636-3114