26th Annual Pollution Prevention Conference and Tradeshow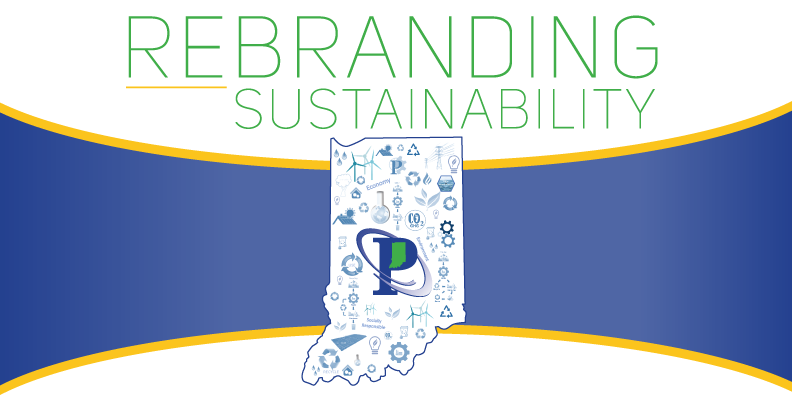 Click to Register
Theme: ReBranding Sustainability
Date: September 20, 2023
Location: Indianapolis Marriott North – Keystone 3645 River Crossing Parkway Indianapolis, IN 46240
Online Registration (Eventbrite)
Continuing Education Units

These will be obtained for this event.
Certificates of Attendance will be provided for those who also want to use this conference for credit toward Professional Certifications such as a Certified Hazardous Materials Manager.
Conference Details
The 26th Annual Pollution Prevention (P2) Conference and Tradeshow will be held on Thursday, September 20, 2023 at the Marriott North in Indianapolis, Indiana. The theme of this year's conference is "ReBranding Sustainability."
For the twenty-sixth year, the Indiana Partners for Pollution Prevention (Partners) is hosting a statewide pollution prevention conference and trade show. Conference topics range from new and innovative pollution prevention technologies to training on how pollution prevention (P2) can save companies money.
This year's conference keynote speaker will be Dora Lutz, MBA [PDF].
The Partners Conference will also feature two concurrent breakout sessions and a trade show of exhibitors displaying their products and services to promote pollution prevention.
Conference Sponsors:
Many thanks to our conference sponsors who help keep costs low and work on pollution prevention throughout the state! Your support is much needed and greatly appreciated!
Sponsorships available:
Gold Sponsor
Silver Sponsor
Bronze Sponsor
Corporate Beverage Sponsor
Corporate Breakfast Sponsor
Corporate Lunch Sponsor
Corporate Afternoon Break Sponsor
Corporate Tote Bag Sponsor