Thank you for attending our March 2023 events!
Wednesday, March 8, 2023
10:00-3:30pm
Indiana Government South Building (Auditorium)
302 W Washington St Indianapolis, IN 46204
This event is free and limited to 350 people (in-person)
---
Presented by Event Chair Rupal Thanawala, the Indiana Commission for Women hosts the International Women's Day event with a four-part panel on how women can Learn, Lead, Leap, and Lift each other. International Women's Day is a global day celebrating the social, economic, cultural, and political achievements of women. This year's theme is #EmbraceEquity for women everywhere to collectively achieve equity together and commemorate women's successes.
CALLING ALL VENDORS: We are full!!
ACCESS YOUR PHOTOBOOTH PICTURES
Gallery Link
https://eventphotos.dappyhays.com/2023-03-08-women
Slideshow Link
https://eventphotos.dappyhays.com/2023-03-08-women/slideshow
Mobile App : You can use this link to open the gallery in the Photo Moments app on iOS or Android devices.
https://eventphotos.dappyhays.com/2023-03-08-women/47117059/appstart.html
---
FREE professional headshots will be available by Hallo Karina Photography!
Timeslots available from 9:00-11:30am, 12:00-12:45pm, 2:00-2:30pm, and 3:30-4:00pm!
---
IMPORTANT INFORMATION ABOUT THE EVENT:
Public Access: Guest Attendees must enter through the main public entrance located on West Washington Street. This entrance is highlighted in yellow in the image below
Public Parking Facilities are circled in red below.
Senate Avenue Parking Facility: 200 N Senate Avenue
Capitol Ave Lot: 201 N Capital Avenue
Washington Street Parking: 401 N. Washington St
---
Thank you to our sponsors!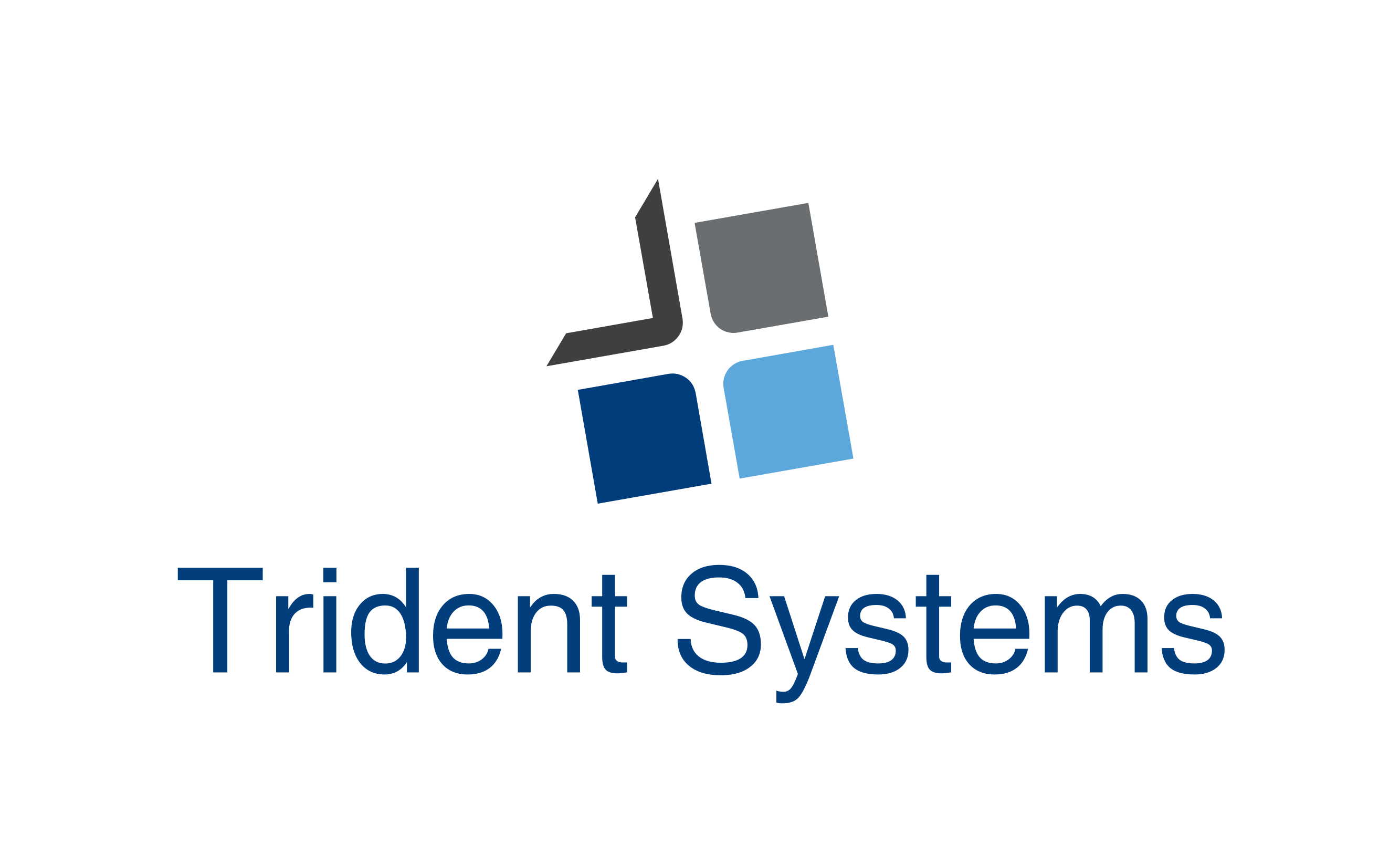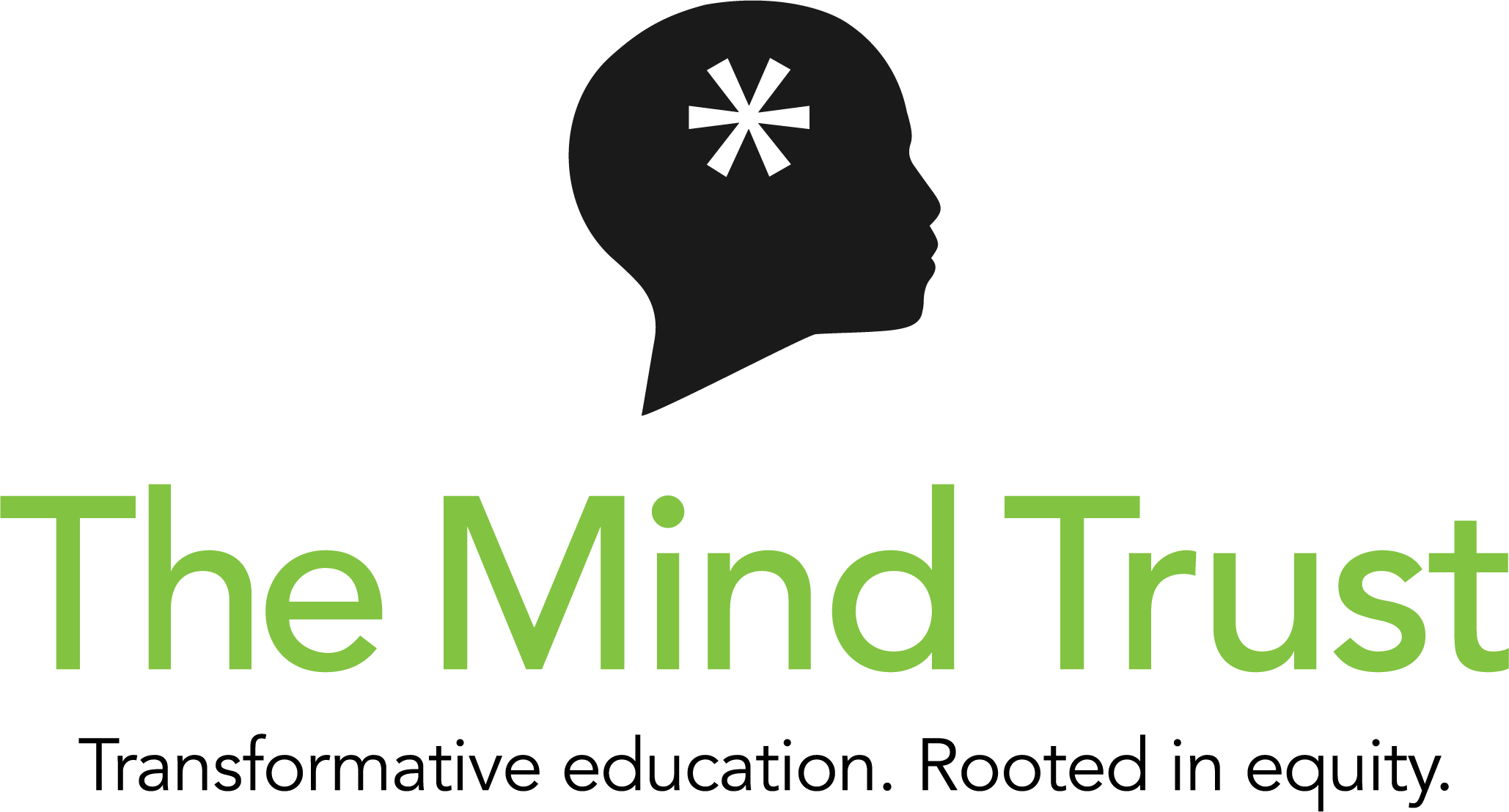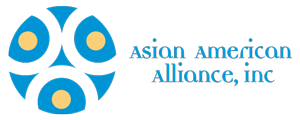 Tuesday, March 14, 2023
12:00-2:00pm
Indiana Statehouse (2nd floor Atrium)
The Indiana Commission for Women (ICW) will host ProAct Indy's first Power Up! Youth Symposium. Each year ProAct Indy partners with youth leaders in schools around Indianapolis to plan their Legacy Projects to empower youth to strategically plan service projects around a social issue that impacts their communities.
Each year ProAct Indy partners with local schools to develop cohorts of 10-15 students that meet weekly to learn about different social issues impacting their local communities. Youth apply the skills and knowledge they learn during the weekly workshops in monthly service projects with community partners who address the social issues the youth learn about each month. At the end of the year, every program concludes with a Legacy Project where each cohort of students creates, plans, and implements a service project of their choosing to demonstrate the skills they have learned, leaving a lasting impact on their school, and generating interest for ProAct's youth programs among younger peers.
Serving 110 students each week in seven schools in the Greater Indianapolis area, ProAct's programs equip youth to positively impact the lives of those around them and, in the process:
Fuel their personal growth
Positively develop their character, and

Position them to acquire the 21st-century skills they need to be successful in post-secondary education and the workforce.
Support the Legacy of our city's young leaders through ProAct Indy's sponsorships by viewing here.
Changemaker
Influencer Sponsor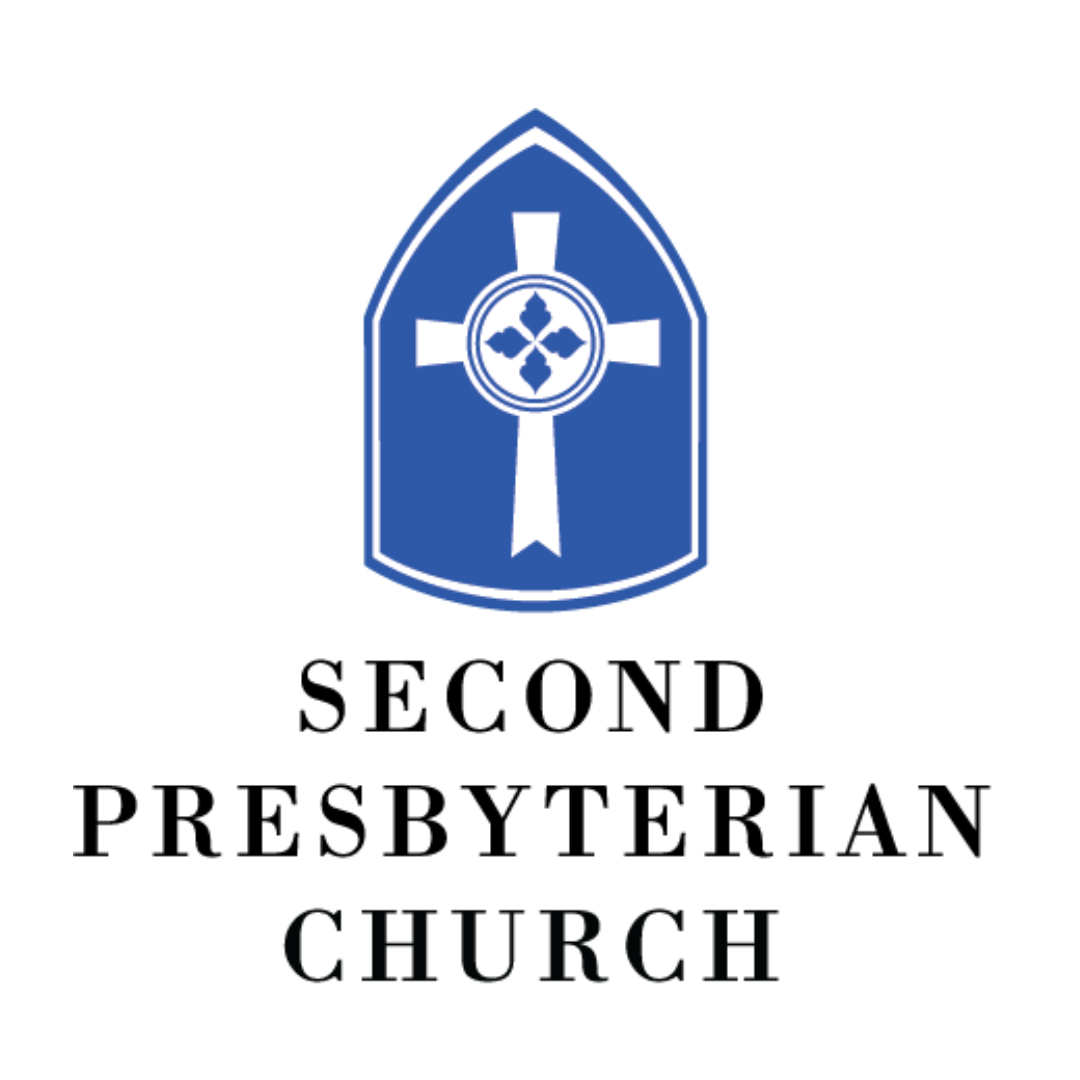 Catering Sponsor
What Are The Torchbearer Awards?
A statue charged to the Indiana Commission for Women (ICW) is the "identification and recognition of contributions made by Indiana women to their community, state, and nation." While there are several award programs, these awards are the only such event in which the State of Indiana recognizes and honors its finest natural resource – the women of Indiana.
The Torchbearer Awards were created in 2004 by the Board of Commissioners of the Indiana Commission for Women to honor the many achievements of Hoosier women. The Victory statute atop the Soldiers' and Sailor's Monument was selected to represent the Torchbearer Awards because it is symbolic of the character and achievements of the women honored, and the flame she holds represents the light these Torchbearers have brought to our state and their communities. The Torchbearer Awards serves as Indiana's most prestigious recognition of women in the state. Torchbearer Award recipients are women who are pioneers in their industries or throughout their life, faced tough choices or obstacles, demonstrated character, made significant contributions to their communities, stepped forward as leaders by breaking down barriers, and made lasting legacies. These women have become true beacons of light and their stories of courage, perseverance, and compassion create a legacy and inspiration for all.
If you wish to convey a special recognition to your nominee for consideration, please review the special recognition award categories, and indicate the chosen selection in the nomination form.
Lifetime Achievement: The Lifetime Achievement Award is presented to a woman who, during her lifetime, has made significant fundamental contributions to the advancement of women in Indiana. These contributions, whether they have been in her career or through personal leadership, must have had a lasting impact on the State of Indiana and must have demonstrated a lifetime commitment to women's progress in society.
Heart of Indiana: The Heart of Indiana is awarded to a woman who has opened her heart and mind to the needs of humanity and has demonstrated her commitment to philanthropic service, social change and the spirit of hope.
Keeper of the Light: The Keeper of the Light is awarded to an unsung heroine who has been an actively engaged citizen who has quietly and persistently worked to better her community. This award is given to a woman who has made a positive impact on her community but has not yet been recognized for her work.
Young Woman of Promise: The Young Woman of Promise recognizes a young girl or woman for her outstanding contributions and potential leadership to Indiana communities.
Trailblazer Award: The Trailblazer Award is presented to a woman in recognition of her pioneering contributions that have been outstanding and unique of her efforts that have "blazed a trail" for Hoosier women.
Torchbearer Award: The Torchbearer award is presented to a woman who has stepped forward as a leader and made significant contributions to their community by making a lasting impact.
Torchbearer Award nominations are open to the public. To nominate a deserving Hoosier woman, please complete the application form.
Thank You To Our 2022 Sponsors!


Disclaimer:
Recipients must be living at the time of their nomination. The Torchbearer Award recipients are selected by a panel of previous Torchbearer Award recipients. These women, referred to as the Council of Judges, represent diverse geographic regions and professional backgrounds, and make their decision based on nominations received from the public. Nominated women are scored based on several criteria and must receive a unanimous decision to be selected.
All decisions made by the Council of Judges are final. Selection of torchbearers should not be considered an endorsement of or promotion by the Indiana Commission for Women. Comments and opinions expressed are strictly those of the recipients and not those of the Indiana Commission for Women, the State of Indiana or its partners and supporters. The Indiana Commission for Women does not assume any legal liability of or responsibility for the accuracy or completeness of the nomination packet.
Writing Her Story
The Indiana Commission for Women (ICW) created the Writing Her Story initiative in 2012 to highlight the resilience and strength of Hoosier women and celebrate their accomplishments and contributions. This annual project captured stories of extraordinary women and showcased how they have moved Indiana forward. In many ways, these remarkable women quietly do extraordinary with very little recognition.
When it began, the initiative focused on contemporary women. However, in 2014, ICW shifted its efforts to spotlight historical women and showcase how they became part of Indiana's history. In addition, the National Women's History Museum (NWHM) commissioned a study in 2015 to determine Americans' knowledge of our nation's heroines, both historical and contemporary. The study revealed fewer than one in four Americans consider themselves knowledgeable about notable women and their accomplishments. Subsequently, ICW expanded its efforts to highlight thirty-one stories about historical women during Women's History Month in March 2015 with its first annual, Writing Her Story: 31 Stories in 31 Days. Then, in 2016, ICW revamped Writing Her Story to create more visual profiles of historical women and continued the effort to highlight thirty-one women during March. These profiles generate an average of 38,000 social media impressions during the month.
Writing Her Story has been nationally recognized with a 2015 Achievement Award by the National Association of Commissions for Women and was recognized as a 2016 Legacy Project by the Indiana Bicentennial Commission. In 2017, ICW made an effort to expand the diversity of the women profiled and increased diversity by 30%. In the past three years, ICW has highlighted approximately 95 women from 29 counties in Indiana. These profiles have been listed on ICW's website and can be accessed 24/7 by anyone interested in learning about women who have overcome societal barriers and discovering their importance to Indiana's history. Future Writing Her Story profiles will be listed on ICW's website and social media platforms to be viewed.
If you know of someone who would be a good candidate for an article, please send her name to the Indiana Commission for Women at info@icw.in.gov.
Click here to read the full listing of Writing Her Story articles of our featured women
Hoosier Women Speak
Hoosier Women Speak was developed to identify key issues women face in Indiana. The first Hoosier Women Speak listening sessions were conducted from 2011-2012. Seventeen regional listening sessions took place along with an accompanying online survey. The five critical issues detected were health-related issues, work-based issues, care giving, violence against women, and leadership. Several underlying themes were mentioned consistently across all issues. There was a call for more collaborative and coordinated effort to address these issues such as: 1) agencies, organizations, and individuals committed to women's issues need to effectively communicate and network with one another to support women more effectively and efficiently, 2) Although many agencies and organizations provide programs and services women need, women just don't know where to find them, 3) due to the lack of knowledge of where to find resources, there were more requests to provide women with information on programs, resources, and opportunities to participate, 4) the recognition of women's responsibility to be engaged in public discourse on any issue directly affecting them and be encouraged to participate in finding real solutions and should be given the opportunity to be heard, and 5) men must be engaged in meaningful and positive conversations about issues that are not just women's issues. Once the research was compiled, follow-up meetings were held in six locations with community leaders and interested individuals. These meetings were debriefed in order to work towards completing a community action plan with measurable and obtainable action steps. The collective report served as a guide for mobilizing stakeholders from all sectors to find positive, meaningful and lasting solutions to challenges impacting the lives of women in Indiana.
One additional listening session was held in Richmond/Wayne County due to the recognition from the initial report that there may be issues unique to specific demographic groups or geographic regions. This listening session highlighted several demographic groups that included, but not limited to, ex-offenders, girls, immigrant women, minority women, rural women, senior women, and women veterans. These discussions and results contributed to a better understanding of women's specific needs and better recognition of ways to remove barriers. These listening sessions also assist by informing leaders at the local, county and state levels of important challenges affecting women both regionally and statewide. By expanding coalitions and in building capacity to work across networks to improve outreach efforts.
If your community or group is interested in scheduling a listening session, please contact the Indiana Commission for Women at (317) 232-6720 or info@icw.in.gov.
Paid Family Leave Research
From the seventeen conducted listening sessions from the Hoosier Women Speak initiative, one of the top areas of concern for participants were work-related issues and care giving. Participants noted a general lack of support for caregiver roles, including adequate paid maternity and paternity leave. The U.S Department of Labor's Women's Bureau awarded the Indiana Commission for Women (ICW) a grant to do a feasibility study on paid family leave for Indiana in 2016. The grant provided the funding to conduct further studies on the public's receptiveness to paid family leave. On Wednesday, September 26, 2018, ICW released the study. The finalized three part-research consisted of a cost-benefit model, survey collections, and qualitative responses. The accumulation of the research identified Hoosiers' perceptions on paid maternity and paternity leave and paid leave for caregivers of ill and aging family members. To view the full study, click the following links below.
"Work like a man, but be home like a mother"
"Communities have to stop looking at [caregiving] as a women's issue. It is a family issue. It is an economic issue. It is a community issue."
- Participant's responses
Preparing the Next Generation Girls Leadership Forum
Based of the success of the first initial Preparing the Next Generation Girls Leadership Forum held at the 45th Annual Conference and Empowerment Summit. In the Fall of 2016 the Indiana Commission for Women (ICW) offered again the Preparing the Next Generation Girls Leadership Forum , a one-day workshop focusing on personal, social, and community leadership. The Girls Leadership Forum targeted young high school girls and women entering college who have demonstrated their desire to become leaders. The forum was held in three locations at Evansville, Indianapolis, and Fort Wayne with up to forty young ladies who wanted to learn more about leadership and civic engagement
General Informational Flyer - PDF
Fort Wayne - click here
Indianapolis - click here
Evansville - click here
Sponsorships
Sponsorships were available to provide participation scholarships for the Girls Leadership Forum. Our intent was to help young girls and women who may not be exposed to opportunities that encourage them to become civically engaged, or that inspire them to pursue public leadership. Our goal was to provide registrations free-of-charge to the young girls and women who participated at the Girls Leadership Forum in their community. For information about the provided sponsorships, click here.
If your community or group is interested in collaborating together on a Girls Leadership Forum, please contact the Indiana Commission for Women at (317) 232-6720 or info@icw.in.gov
About Bridging the Gap
In 2007, the Institute for Women's Policy Research (IWPR) produced a report for the Indiana Commission for Women (ICW) entitled The Economic Status of Women in Indiana: Highlights. This study was a result of interest generated by the briefing paper The Best and Worst State Economies for Women published by the IWPR in December 2006. After receiving a grant from the U.S. Department of Labor Women's Bureau, the ICW partnered with Saint Mary's College and the Center for Women's Intercultural Leadership (CWIL) to deliver a program based on the findings from the report. The report provides data on earnings, social and economic autonomy within the context of national and regional rankings. The secondary purpose is to affirm that "higher skills = higher pay" and to explore some of the dynamic things that are happening to raise women's education and skill levels. Although women have made tremendous gains politically, socially and in the workforce, Indiana women continue to lag far behind their male counterparts. Women in Indiana earn 72 cents for every dollar a man earns. Click the following link below to view the full report.
Final Report for Bridging the Gap: Reaching Pay Equity in Indiana
Mothers in Transition: A Community Needs Assessment
The Indiana Commission for Women (ICW) conducted a comprehensive research project titled Mothers in Transition. This research project was a state-wide community needs assessment focusing on women who transition into single motherhood whether by divorce, domestic violence, death of a spouse, or any other circumstance. The three underline goals of this project were the following: 1) to provide a clear picture and a voice for the varied circumstances women experience in the transition to single motherhood, 2) to address and guide best practices that evaluate the effectiveness of existing resources, and 3) to identify community resources and easily accessible to all women.
Working Women in Transition: Building Essential Skills for Success
Working Women in Transition (WWIT) provided women the forum to discover resources and options that can transform their lives as they prepare for their next career. During a WWIT session, women learned about trends that affect them in the workforce and the opportunities, programs, resources, and services available to them. The program outlines five core goals. These goals are the following: 1) raise awareness of trends affecting women in the workforce, 2) raise awareness of the value of women in the workforce, 3) raise awareness of opportunities, programs and services available to women, 4) Provide practical skills training for women, e.g. networking skills, wage negotiation, and 5) distribute important informational resources and materials to women.
One of these trends that affect women in the workforce is negotiating salaries. Negotiating salaries is a challenge for women at all stages of their careers, as women are less likely tan men to ask for what they deserve. In 2010, ICW partnered with the Wage Project, a non-profit national organization dedicated to the elimination of the gender wage gap, to become trained facilitators of the $tart $mart curriculum. The $tart $mart workshop empowers women to avoid the gender wage gap and teaches them to benchmark and negotiate for fair and equitable salaries. Past workshop presentations have been held at the following locations:
Bloomington, Indiana, November 14, 2008
South Bend, Indiana, October 16, 2009
Indianapolis, Indiana, November 6, 2009
Evansville, Indiana, September 17, 2010
Hammond, Indiana, October 8, 2009
Indianapolis, Indiana, October 15, 2009
The Indiana Commission for Women (ICW) hosted the 45th Annual Conference and Empowerment Summit for the National Association of Commissions for Women (NACW) on July 19-23, 2015. The conference offered three full days of workshops in professional skills development, women's issues briefings, and creative programming ideas.
Description of the Conference Activities
Sunday, July 19, 2015 - activities kicked-off with a Welcome Reception that included the attendance of Indiana state legislators and state elected officials, women mayors and other special dignitaries.
Monday, July 20, 2015 - breakout sessions included sessions on human trafficking, trauma-informed care, pregnancy discrimination, preserving women's history and women in politics. Guest speakers included Dr. Corey Herbert, nationally known medical broadcast journalist, who has appeared on numerous TV shows, including The Oprah Winfrey Show, CNN, Good Morning America, and The Today Show; Kristina Horn Sheeler, IUPUI professor who led a topic on Gender, Sex, and Politics Heading toward Campaign 2016; and Jennifer Browning Holmes, President and Founder of Integrating Women Leaders.
Tuesday, July 21, 2015 - breakout sessions included topics on resiliency, keeping girls safe on the internet, and military families. A special interactive session called Empowerment through Partnerships held a discussion on ways organizations can collaborate on critical community issues. Guest speaker, Jennifer Pope Baker of the Women's Fund of Central Indiana spoke on the NEXT initiative that will help emerging adult women (ages 18-24) move from economic instability to economic stability.
Wednesday, July 22, 2015 - breakout sessions included using social media to strengthen an organization's mission, creating partnerships with key stakeholders and engaging girls in STEM (science, technology, engineering and mathematics), and how to start a movement during the final General Session. Guest speakers included a panel of prominent sports personalities in a discussion on Leadership through Sports and Latifa Lyles, Director of the Women's Bureau of the U.S. Department of Labor. In conjunction with the conference, an additional symposium was held for forty high school girls titled Preparing the Next Generation Girls Leadership Forum. This provided an opportunity for young women and girls to learn about mentoring, leadership, and reputation safety.
Thank you to the sponsors who made the conference a huge success!
Ruby Sponsor
American Structurepoint, Inc
Emerald Sponsor
IUPUI Office for Women
IUPUI Office of Diversity, Equity and Inclusion
The Corradino Group
Pearl Sponsor
Beam, Longest, & Neff
Butler, Fairman and Seufert Civil Engineers
DLZ Indiana, LLC
First Group Engineering, Inc.
HWC Engineering
Integrating Women Leaders, LLC
IU Center of Excellence in Women's Health
Krieg DeVault, LLP
Mentoring Women's Network
Moore Matters, LLC
RQAW Corporation
United Consulting
Women Like Us Foundation
Friends of NACW
Banning Engineering, PC
CHA Consulting
Champps Downtown
The Honorable Christine Altman, Hamilton County Commissioner
Spotlight Strategies
Tastings—A Wine Experience
Girls Forum Sponsor
Heroes Camp
Indiana Commission on Hispanic and Latino Affairs
Jennifer Gabou, Open Gym Indy
State Representative Gail Riecken
Women's Day
To introduce the results from the 2011-2012 Hoosier Women Speak listening sessions and follow-up debrief meetings, the Indiana Commission for Women hosted a Women's Day at the Indiana Statehouse on February 6, 2013. Then another Women's Day presentation was held the following year at the Indiana Statehouse on January 29, 2014. The 2nd annual Women's Day featured updates on health-related issues, work-based issues, leadership, care giving and violence against women identified during at the Hoosier Women Speak listening sessions.
To view the presentations, click on the links below
Health-Related Issues - Women's Health
Work-Based Issues - Lilly Ledbetter Act