Child Care Assistance
The Child Care and Development Fund is a federal program that helps low-income families obtain child care so that they may work, attend training or continue their education. The purpose of CCDF is to increase the availability, affordability and quality of child care.
The CCDF program is administered through the Indiana Family and Social Services Administration in the Office of Early Childhood and Out-of-School Learning. The CCDF state plan outlines state and local level parameters and includes program outcomes, systems development and eligibility requirements.
Automated Health System and Maximus Virtual Office Hours:
Starting on Monday, January 4, 2021, in an effort to provide quality customer service and meet the needs of our clients and providers, we will be conducting daily office hours virtually on Microsoft Teams. Our Virtual Office Hours will give you access to an eligibility specialist to help answer your CCDF questions! Please keep in mind if you need specific case information we can only provide that to the applicant and/or co-applicant.
To attend you will need to click on the link below for the office that serves your county. You can join through Microsoft Teams with a web browser or with the Teams app.
AHS – (for clients/providers in Lake, LaPorte, St. Joseph, Elkhart, Allen, Tippecanoe, Delaware, Vigo and Vanderburgh counties only)
EFFECTIVE 9/13/2021 – AHS will no longer be conducting virtual office hours
If you need assistance, please contact them at www.inchildcare.org or 855-533-7342
We appreciate your patience during this transition period.
---
Maximus – (for clients/providers in Marion, Hendricks, Hamilton, Johnson, Grant, Madison, Howard, Clinton, Tipton, Blackford, Boone, Henry, Montgomery, Putnam, Morgan, Shelby and Hancock Counties only)
Monday from 1:30 p.m. - 3:30 p.m.
Tuesday through Friday from 10 a.m. - Noon
LINK TO JOIN: Click here to join the meeting (The same link is used for every day)
---
Beginning March 2020, Families can now apply for CCDF using a new, easier-to-use online application called "Early Ed Connect." Early Ed Connect offers the benefits of:
Easy use via mobile devices, as well as on a computer or tablet
Ability to apply for multiple children in one application
Ability to upload supporting documents, including via photo from a mobile phone
Ability to save application progress and complete it at a later time
Notification of successful submission
Available in English and Spanish
Online support information and videos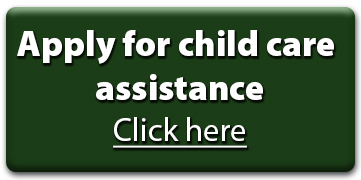 If you have additional questions or would like to speak with an eligibility specialist, please click here.
Families must then choose a child care provider who meets CCDF provider eligibility standards. If you need help locating a CCDF-eligible provider, contact your local Child Care Resource and Referral agency.
Or you may call 800-299-1627
Families must then have their provider fill out the provider information page.
Updates: