CCDF intake office changes
Child Care and Development Fund is a federal program that helps low-income families obtain child care so that they may work, attend training or continue their education. The purpose of CCDF is to increase the availability, affordability and quality of child care.
The CCDF program is administered through the Indiana Family and Social Services Administration in the Office of Early Childhood and Out-of-School Learning.
To apply for the CCDF voucher program, you must contact your local intake agent. Please see the map below to determine the intake agent for the county you live in.
Printable and larger CCDF intake agent map (PDF)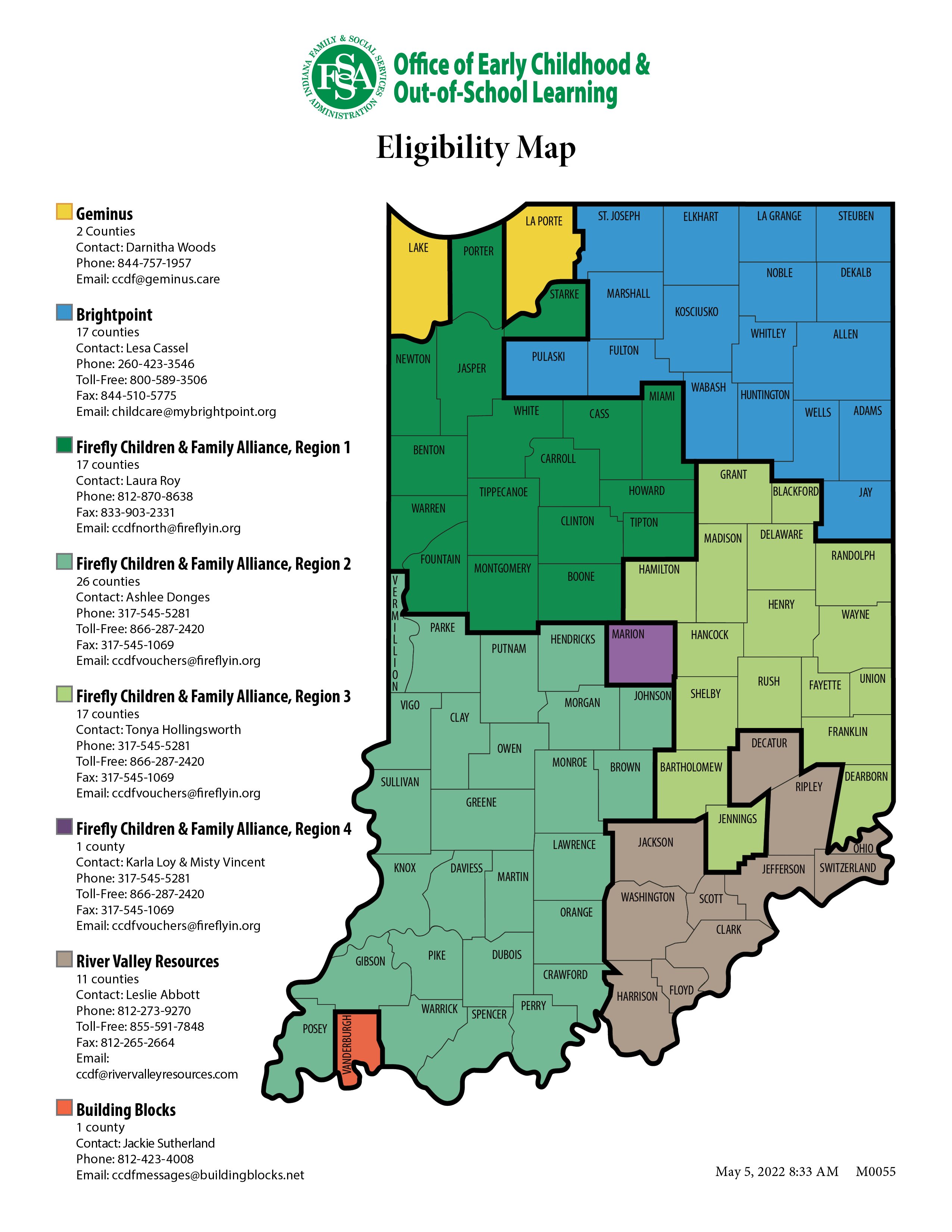 As we may have new intake agents, the process to apply for services, reauthorizing your current case or obtaining CCDF information will remain the same.
Families must then choose a child care provider who meets CCDF provider eligibility standards. If you need help locating a CCDF eligible provider, contact your local Child Care Resource and Referral agency you may call 800-299-1627.
Other resources:
Intake, CCRR & TA communications letter 8/23/19
Income eligibility and fee schedule effective July 1, 2023