WorkOne West Central Publications
View the latest WorkOne
Magazine using the image below.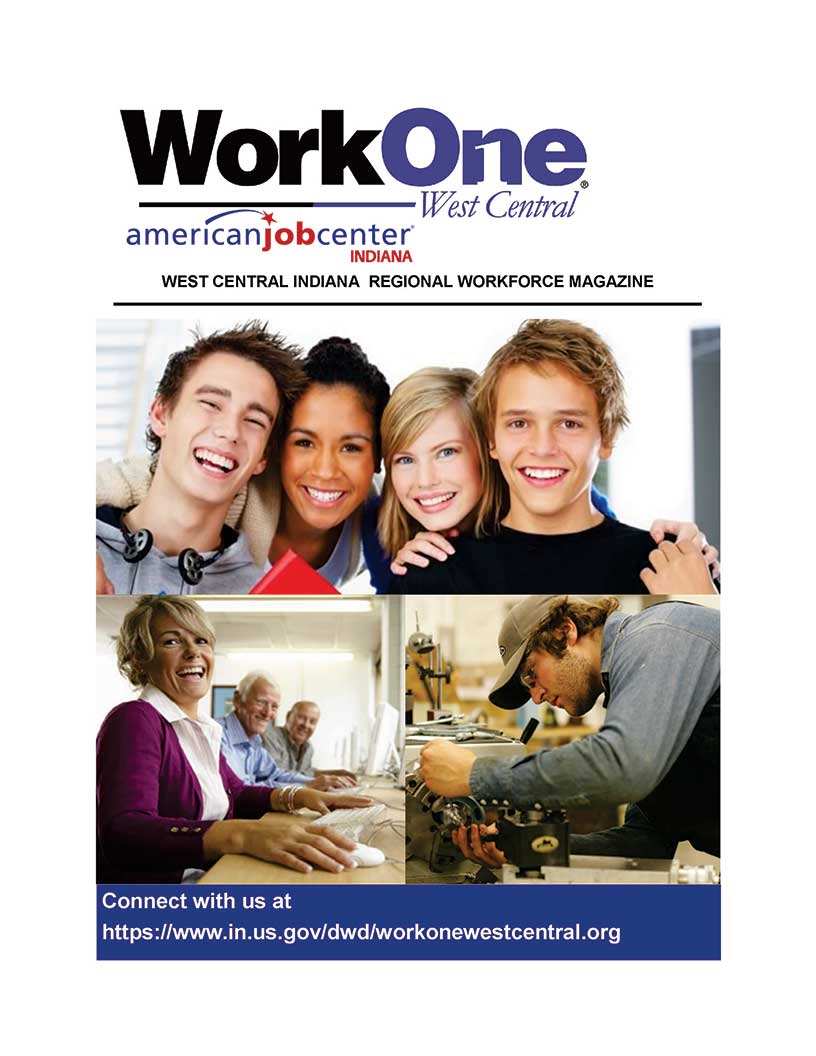 News Releases & Events
Lafayette Community Employment Fair | August 30, 11:00am - 6:00pm | Ivy Tech Community College, 3101 S. Creasy Lane, Ivy Hall, Lafayette, IN 47905
| Individuals may contact Faith Willoughby at WorkOne. Email: fwilloughby@workonewestcentral.org or call Faith at (765) 476-9359

(Access the Image to Learn More)
Virtual Workshops. Access the image to reserve your virtual seat!

(Access the Image to Register)