Plan Your Career
DON'T WAIT! Regardless of Your Stage in Life, WorkOne Can Help You Take Action to Plan Your Career. Finding the Right Job for Your Unique Personality and Skills Requires Planning.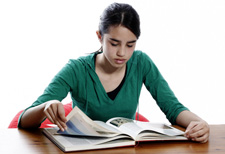 Whether you are a high school student, out of school, in college, or already part of the workforce, it's never too early to plan your career. WorkOne is your source for career information with information, tools, and career counselors to assist you. Start with the following steps to begin planning:
ASSESS - Assess your current skills, experience, and interests;
IDENTIFY - Identify gaps in your knowledge and proficiencythat can be filled with education and training;
EVALUATE - Evaluate current job opportunities specific to you; and
RESEARCH - Research employment, labor, and industry trends to identify prospective career choices.
Tap Resources from WorkOne
Career planning resources are as close as your local WorkOne Center. You can also visit IndianaCareerReady to research career pathways or visit INDemand Jobs to search thousands of opportunities in your area.