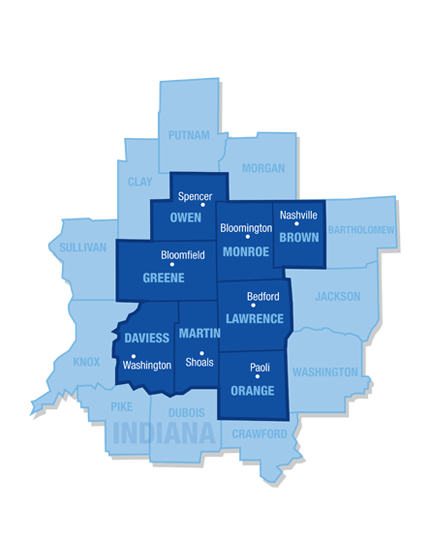 The WorkOne center is the heart of the workforce development system. It's where service delivery partners connect with customers and with each other. WorkOne helps people find a new or better job, choose a career, find a good employee, access training, or get the information needed to succeed in today's ever-evolving workplace.
WorkOne Individualized Services
Please note that In order to access many of the WorkOne services, you will need to have a valid photo I.D. Our individualized services include:
Resume development
Career planning
Scholarship
Interview coaching
Job search assistance
Skills evaluation
WorkOne Re-Employment Services
WorkOne offers information sessions and activities to help you prepare for new employment opportunities. These services include:
Workshops: Get valuable tips on how to get noticed by employers and land the job you really want! Workshop topics include Winning Ways Job Search, Resume Development, Interview Techniques, and Internet Job Search.
Computer classes: Strengthen your computer knowledge or learn the basics in one of our WorkOne computer classes.
MindLeaders: Enroll in an on-line course and improve your skills! Over 700 courses are available to job seekers like you at www.mindleaders.com.
Federal Bonding: Fidelity Bonds are a unique tool to help a job applicant secure and retain a job when an employer cannot obtain commercial bonding for the applicant, which is a condition of employment, and are for the sole purpose of covering the liability of the employer against loss for an applicant.
WorkOne Job Search Tools
WorkOne tools and information will give you the competitive edge you need to be successful in your job search. These include: a computer lab, Internet access, fax machine, copier, telephone, and information about high-wage and high-demand careers.
Frequently Asked Questions - Find answers to common questions about WorkOne services and resources.