My WorkOne
For employment and training needs, scheduling WorkKeys testing, or finding out information on local available jobs, contact your local WorkOne Career Center.
Region 6 will be closing the New Castle, Rushville, and Connersville WorkOne Offices Friday, December 16th, 2022.
The Muncie and Richmond offices will close from 10 am - 4:30 pm Friday, December 16, 2022.
Blackford, Jay, Randolph, and Union Counties offer Mobile/Virtual services with no office. To make an appointment please visit: www.easternindianaworks.org or call 1-844-802-1621.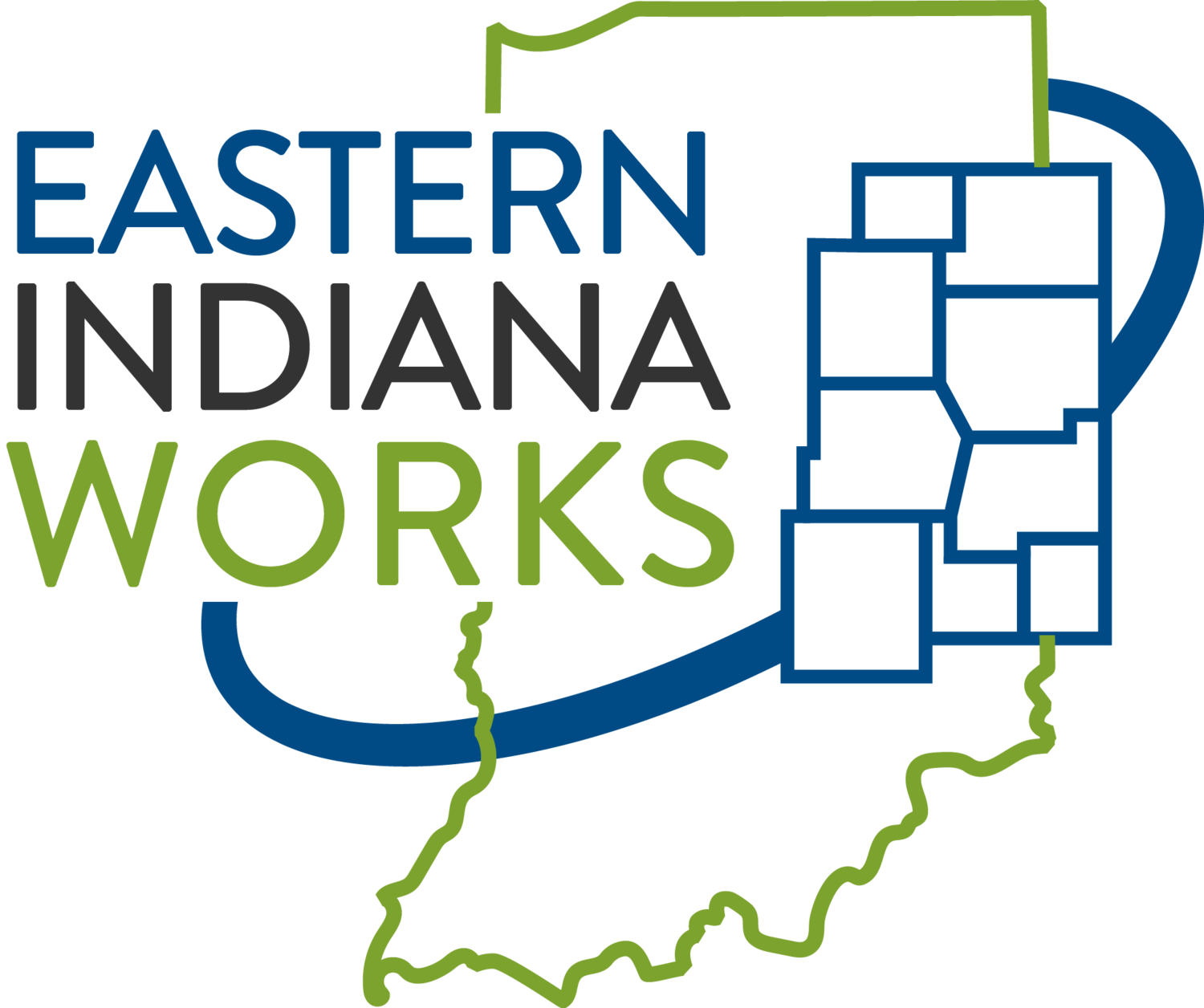 Delaware County (Muncie):
Monday, Tuesday, Wednesday, and Friday from 8:00am - 4:30pm
Thursday from 10:00am - 4:30pm
Fayette County (Connersville):
Monday, Tuesday, Wednesday, and Friday from 8:00am - 4:30pm
Thursday from 10:00am - 4:30pm
Wednesday : Open for WorkKeys testing only
Henry County:
Monday, Tuesday, and Friday from 9:00am - 5:00pm
Thursday from 10:00am -5:00pm
Rush County:
Monday, Wednesday, and Friday from 8:00am - 4:30pm
Wayne County:
Monday, Wednesday, and Friday from 8:00am - 4:30pm
Tuesday and Thursday from 8:00am - 4:30pm (RESEA Only)