My WorkOne
For employment and training needs, scheduling WorkKeys testing, or finding out information on local available jobs, contact your local WorkOne Career Center.
Face masks are required in all locations. If you are not comfortable wearing a mask at this time, you are encouraged to check out the virtual meeting services. Learn more at: https://easternindianaworks.org
Blackford, Jay, Randolph, Union, and Wayne County offer Mobile/Virtual services wtih no office. To make an appointment please visit: www.easternindianaworks.org or call 1-844-802-1621.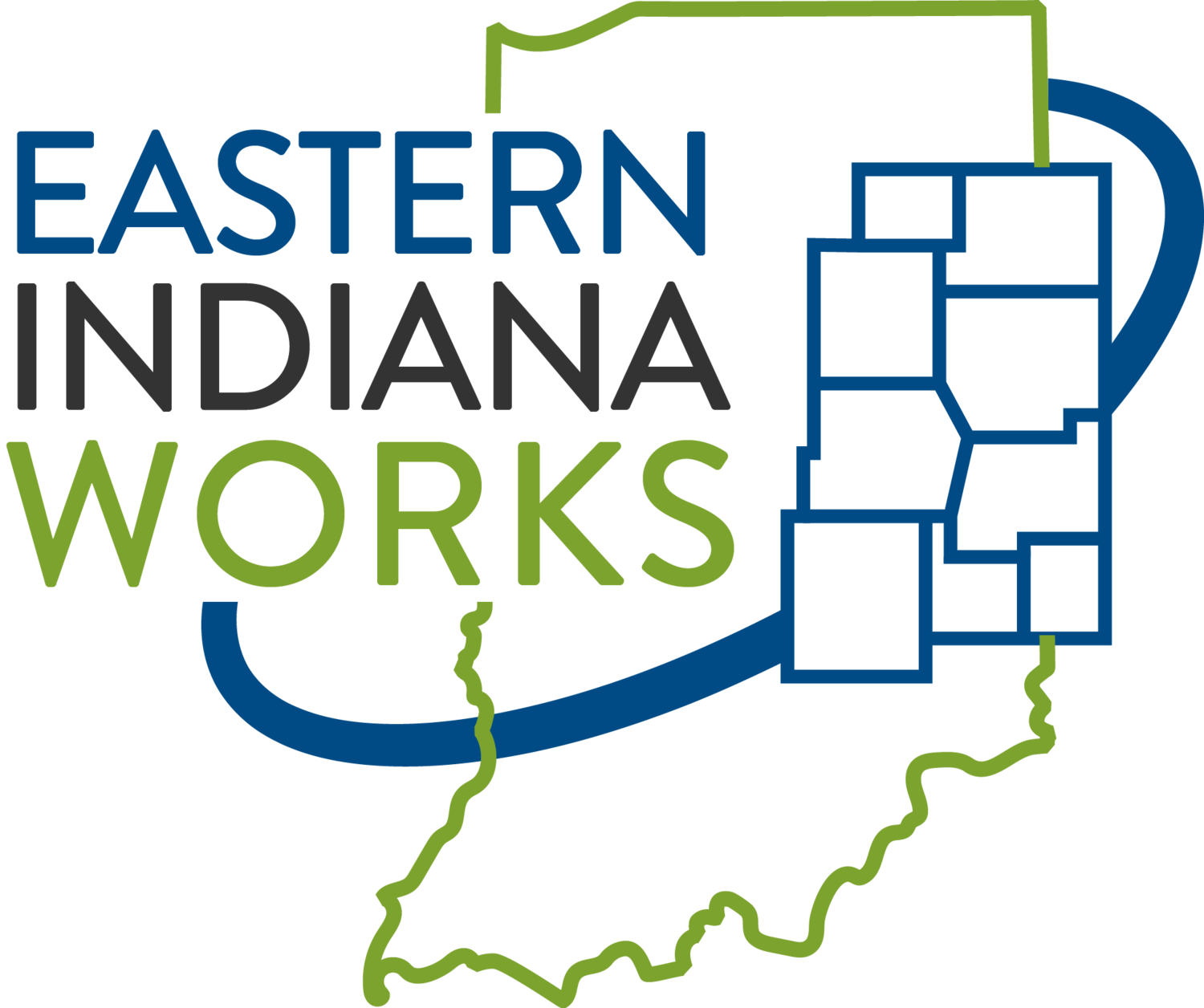 Delaware County (Muncie):
Monday, Tuesday, Wednesday, and Friday from 8:00am - 4:30pm
Thursday from 10:00am - 4:30pm
Fayette County (Connersville):
Monday, Tuesday, Wednesday, and Friday from 8:00am - 4:30pm
Thursday from 10:00am - 4:30pm
Henry County:
Monday, Tuesday, Wednesday, and Friday from 9:00am - 5:00pm
Thursday from 10:00am -5:00pm
Rush County:
Monday, Tuesday, Wednesday, and Friday from 8:00am - 4:30pm
Thursday from 10:00am - 4:30pm